One of my senior projects at the University of Redlands was being the Production Designer on the Spring 2021 production of 'Almost Maine'. I 
explored a variety of seating formats with all of them taking place outside to follow COVID-19 guidelines. The venue location was changed several times to help be more 
flexible
 for access to utilities for lighting and sound concerns. My process started with research, hand sketching, then 3D massing models in SketchUp. Later these models were then drafted in Layout for budgeting. Lastly, the drafting was used to create laser cut elements for the 1/4" scale art direction model.
SketchUp, Layout, Vray, Photoshop

Sketches of layouts and scenic elements that went through many iterations.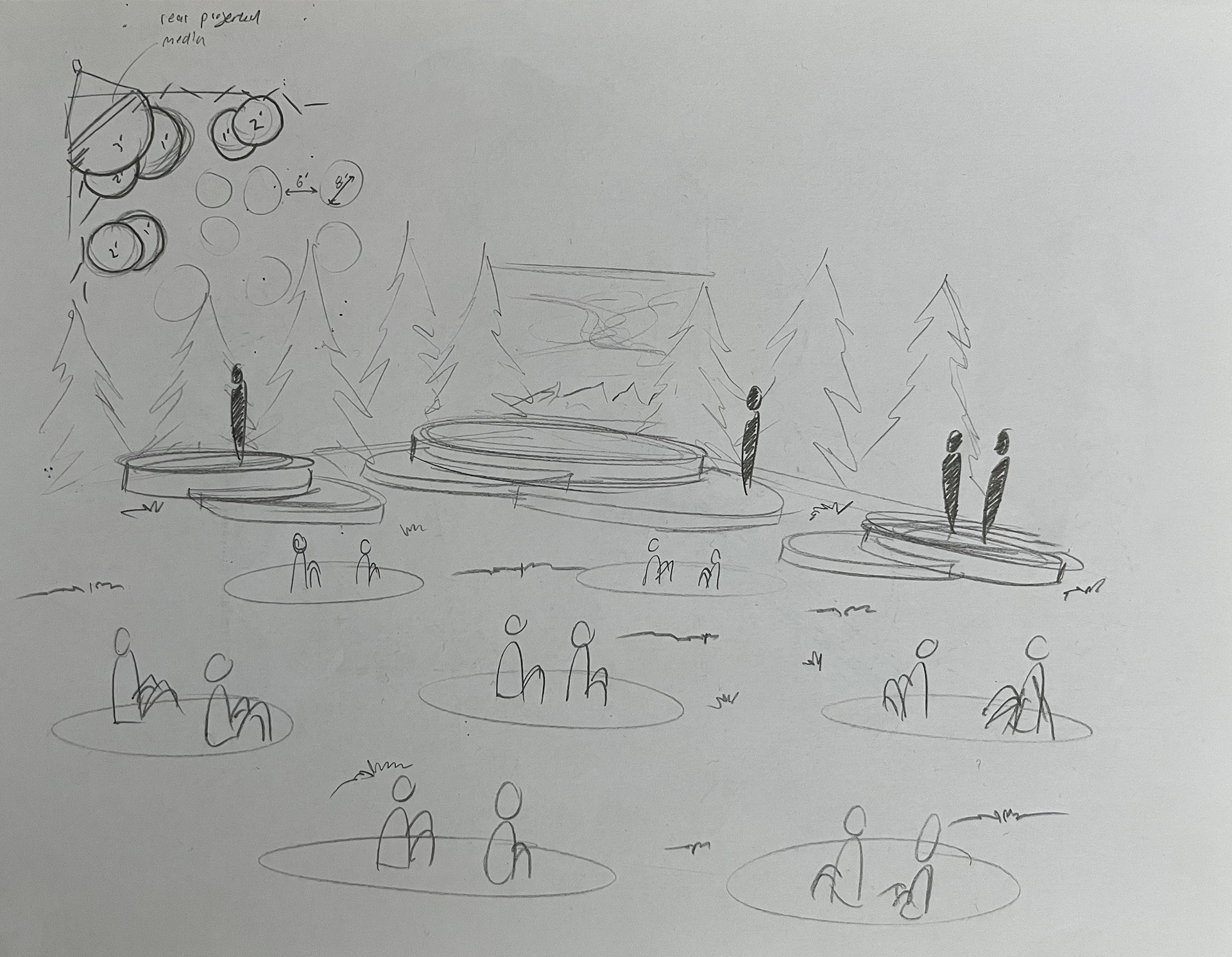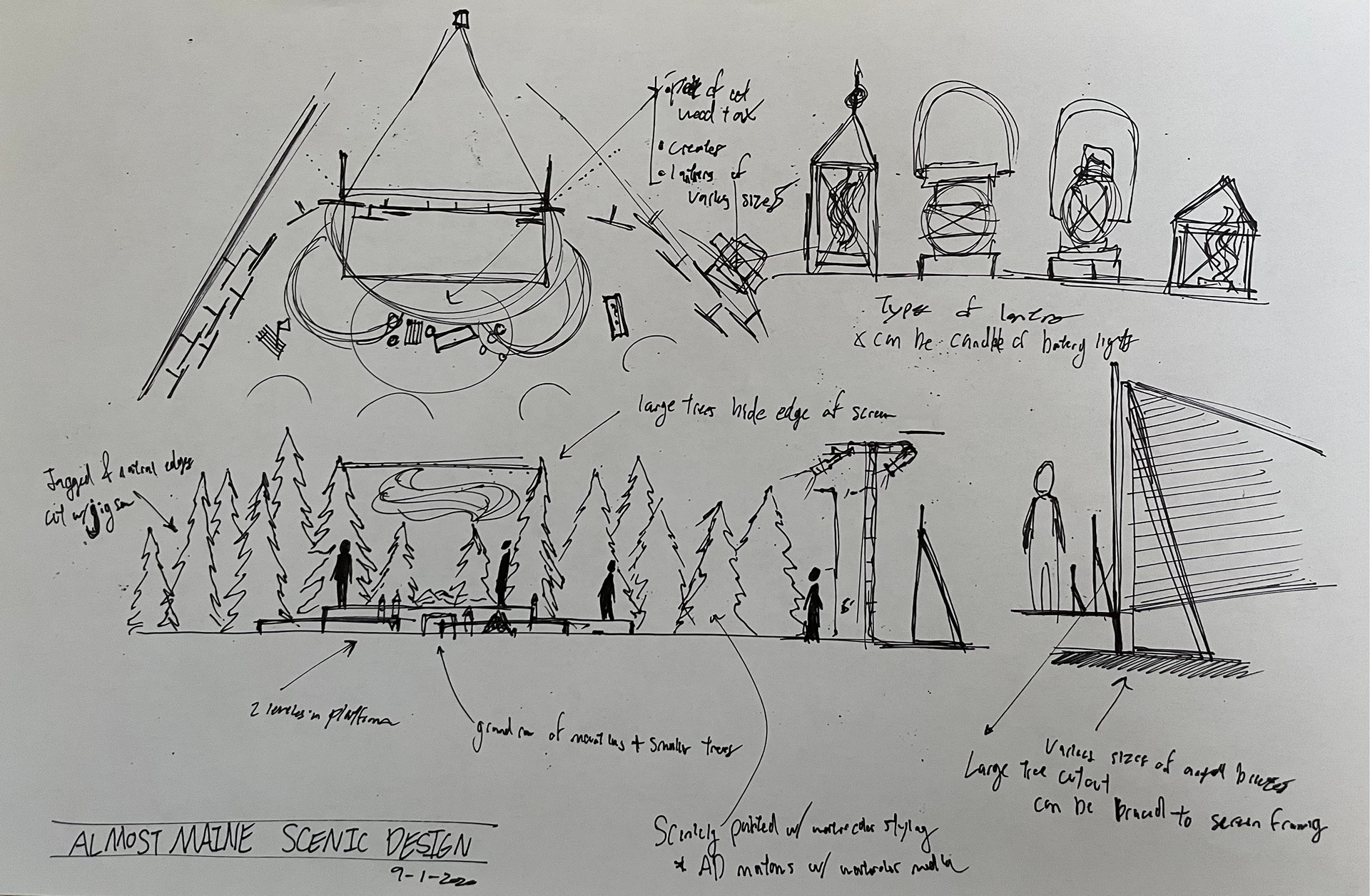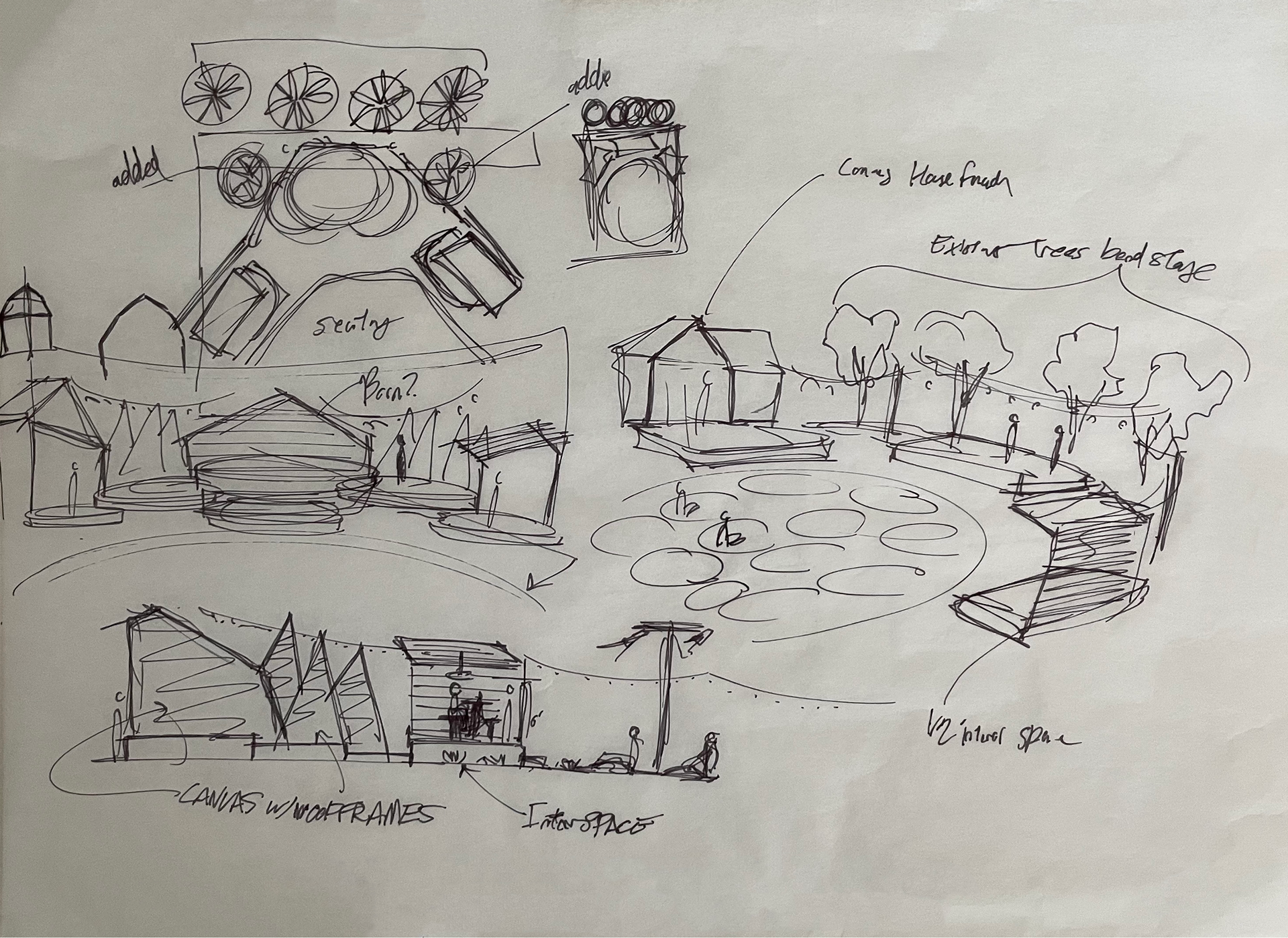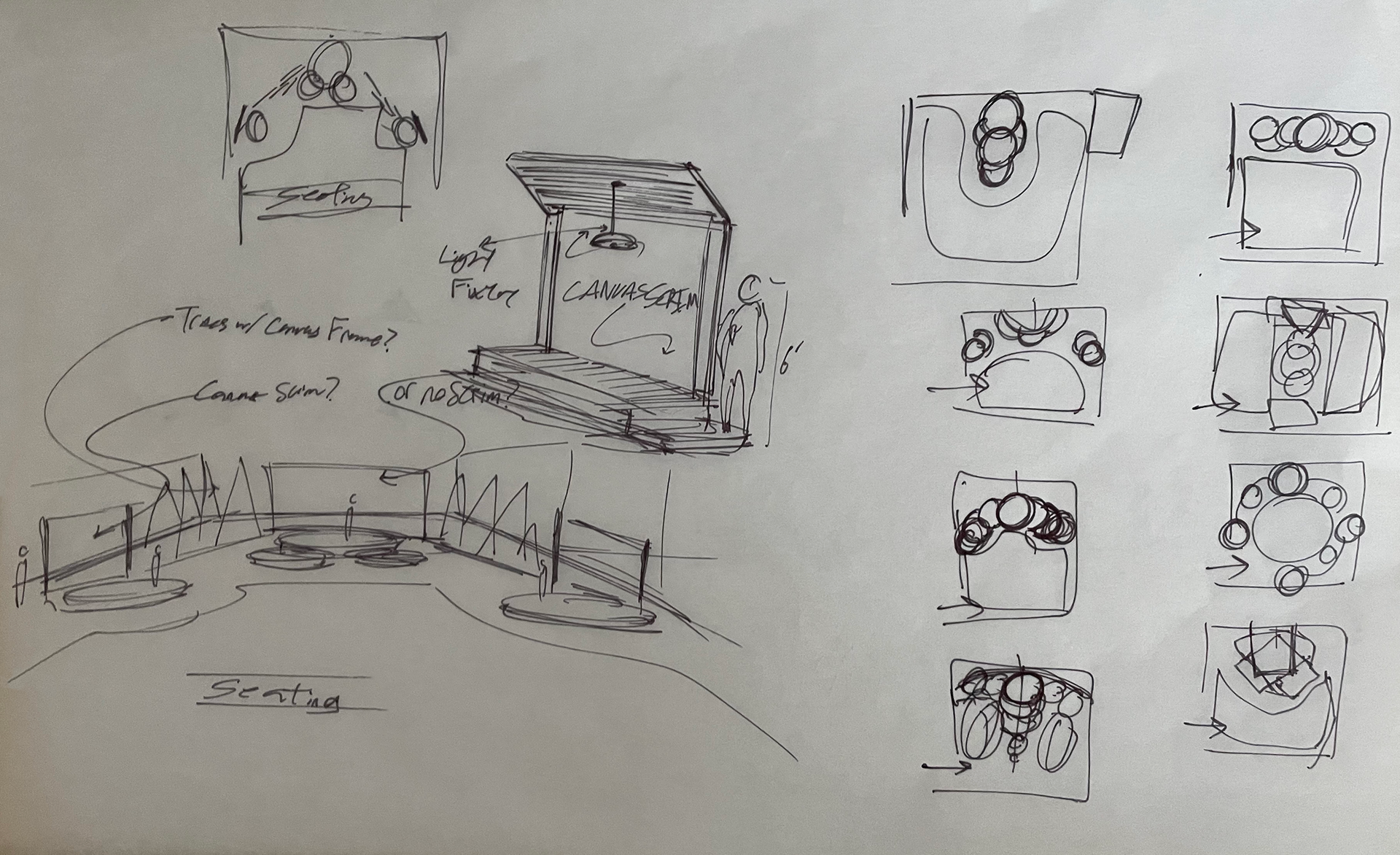 Preliminary model shot and drafting for 
initial concept of the audience sitting in distanced circles on a grass lawn. A forest of artistically painted tress would envelope the audience while bridging three separate performance spaces. The design would soon change as the location was reselected, the idea of separate stages was scrapped in favor of a platform stage positioned on the base of a sloping hillside for seating.


Below are some pages from the show set package I created for the production. These 
drawings
 will be used to help with the fabrication of the show. The package was created in LayOut from the 
SketchUp
 model and compiled in Adobe Acrobat.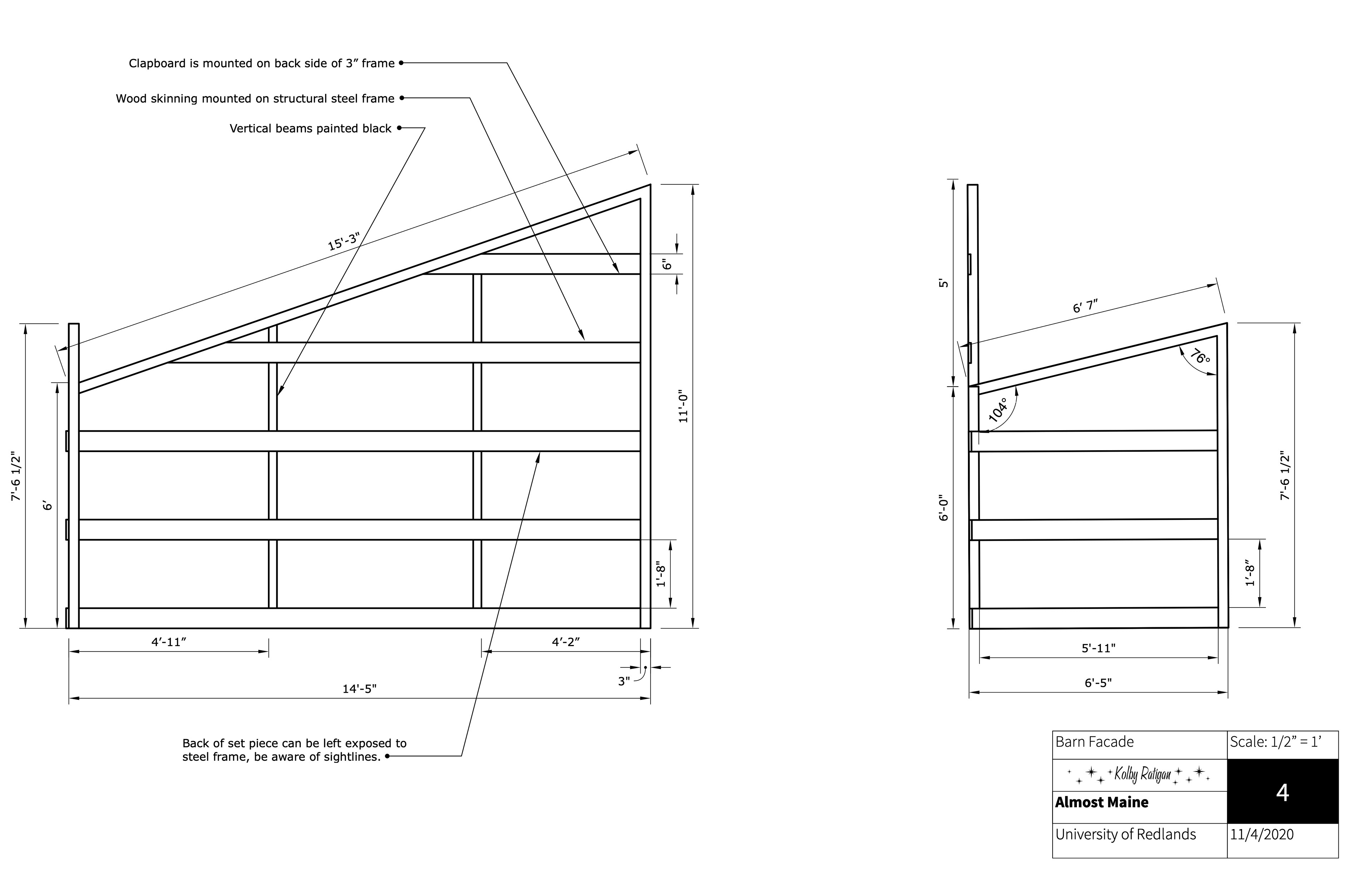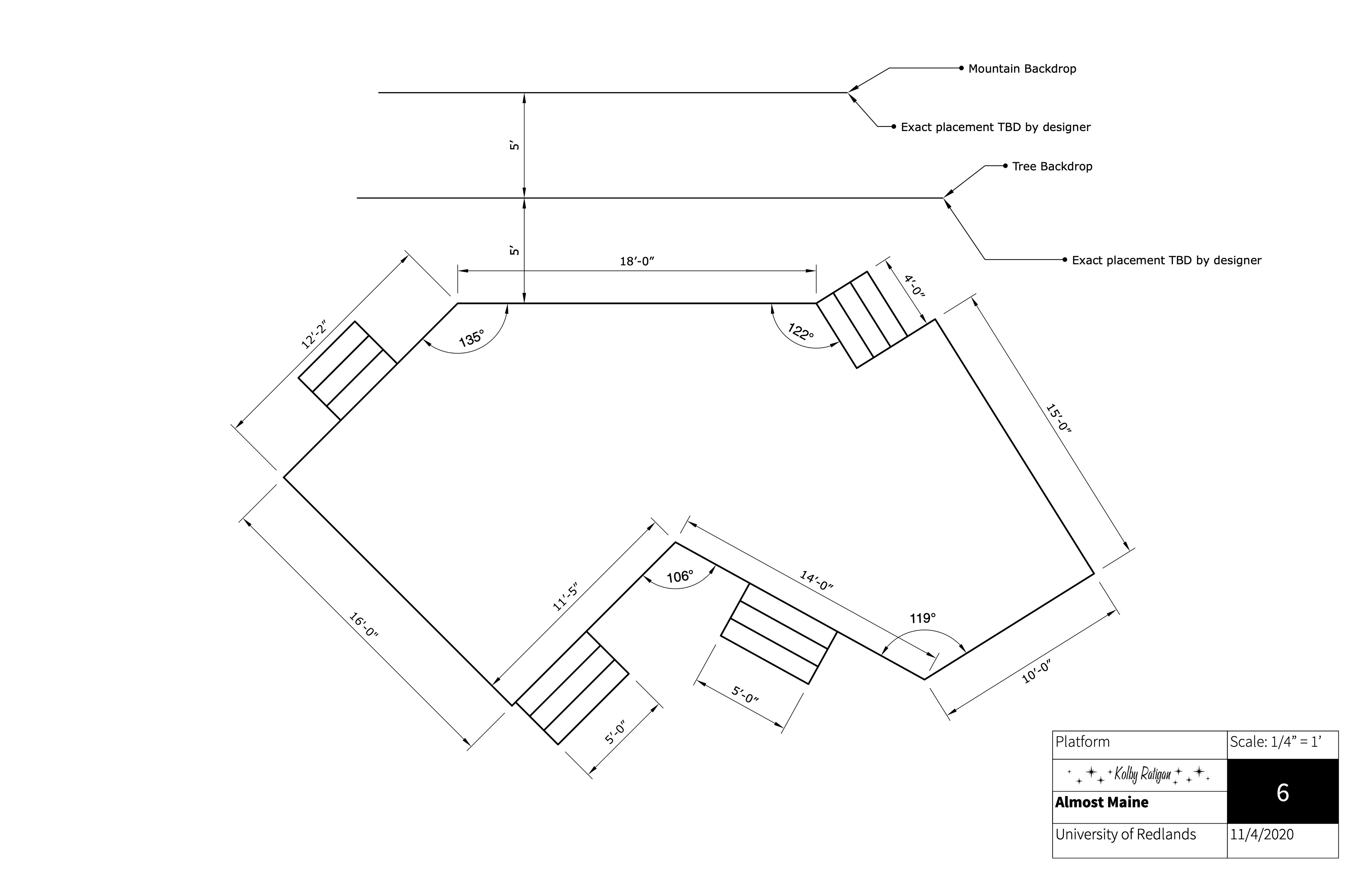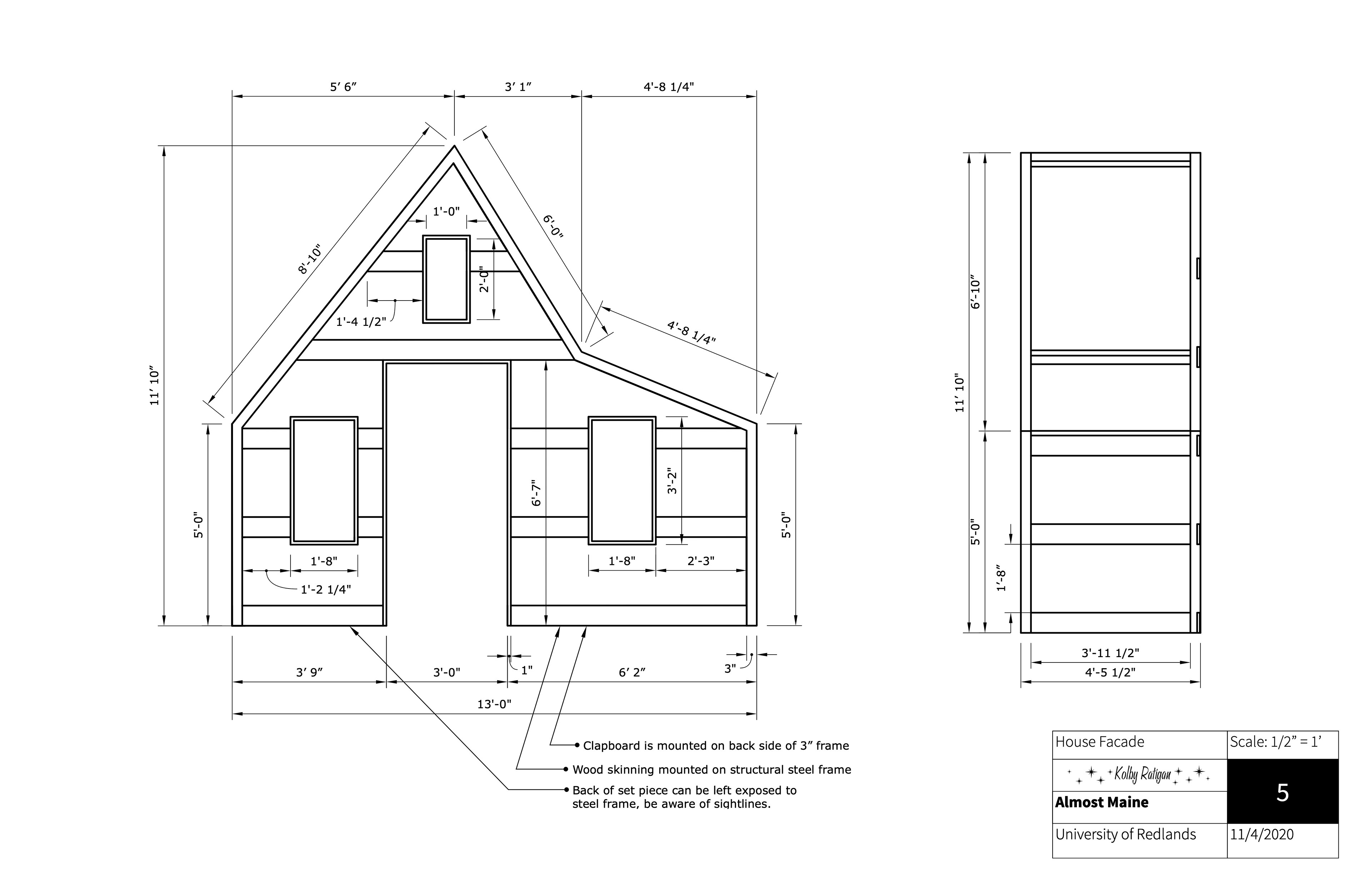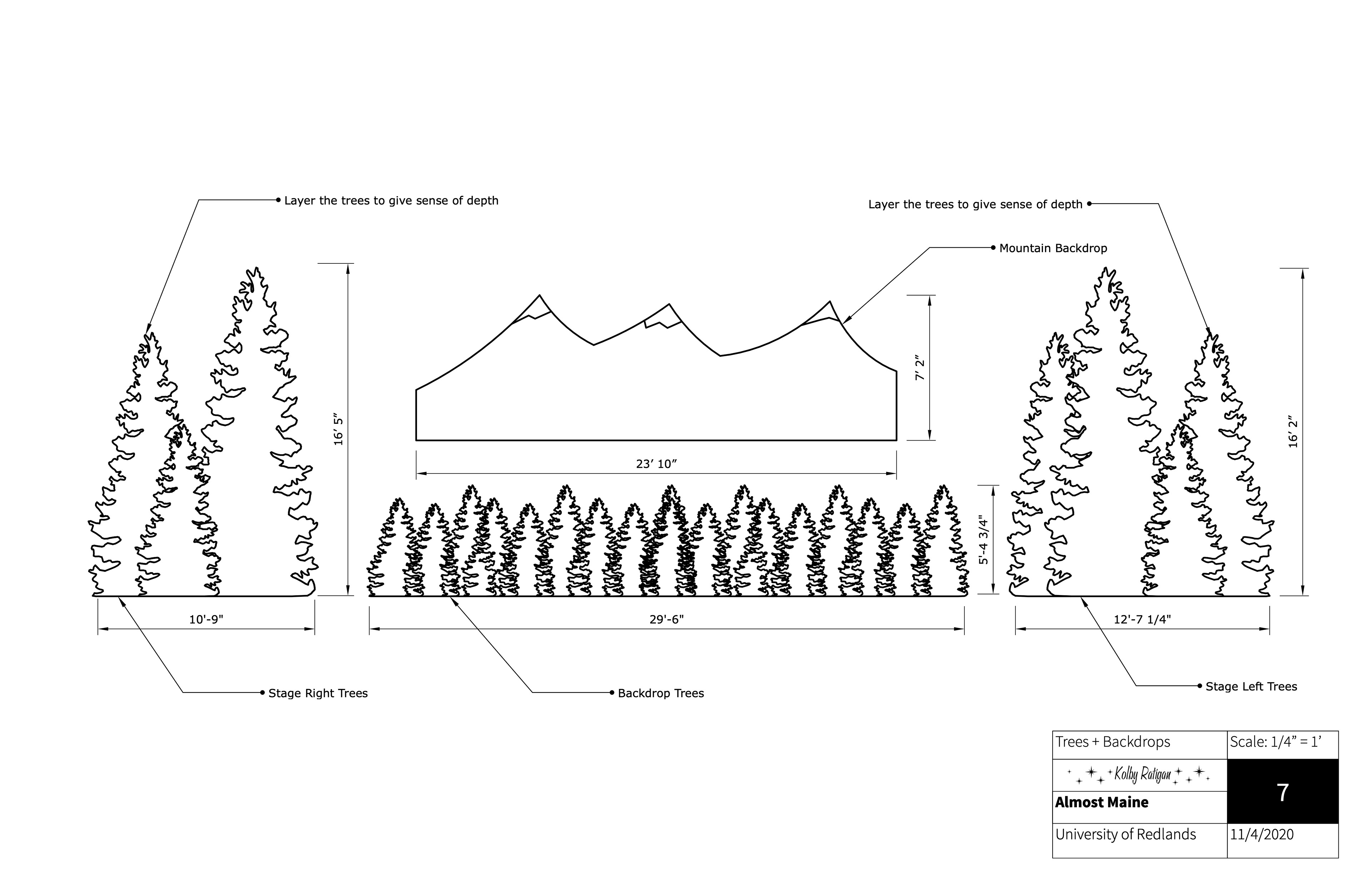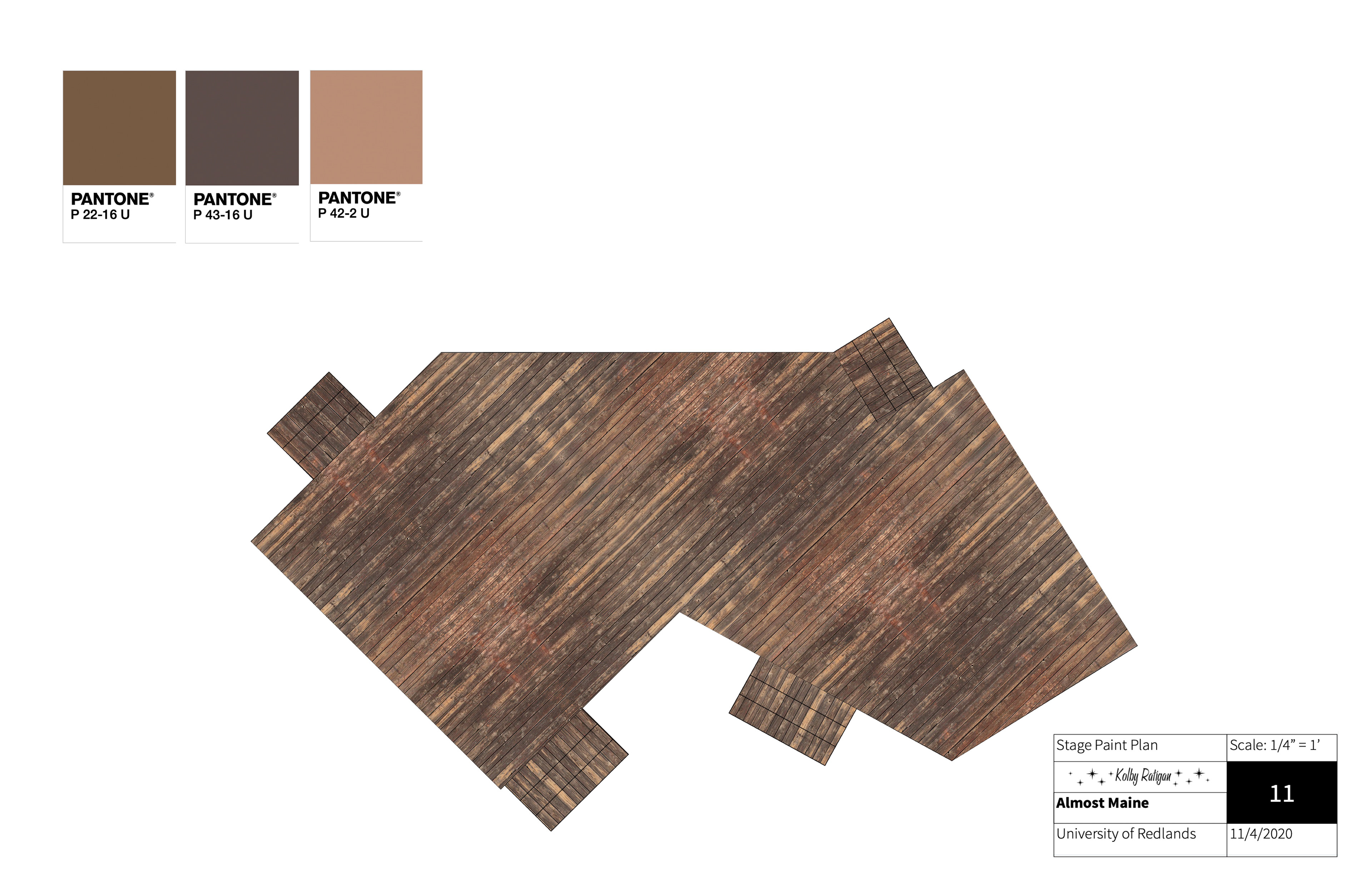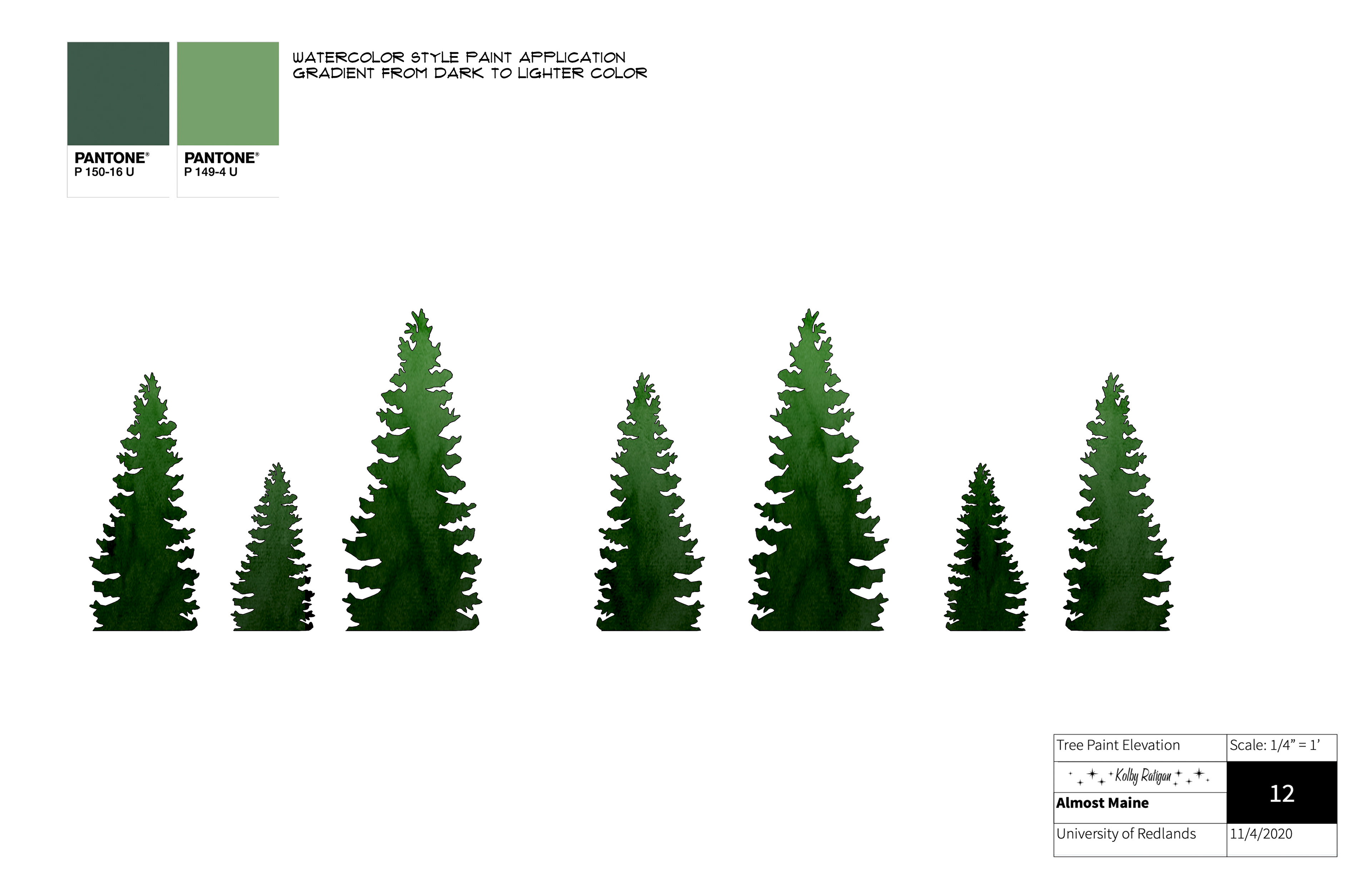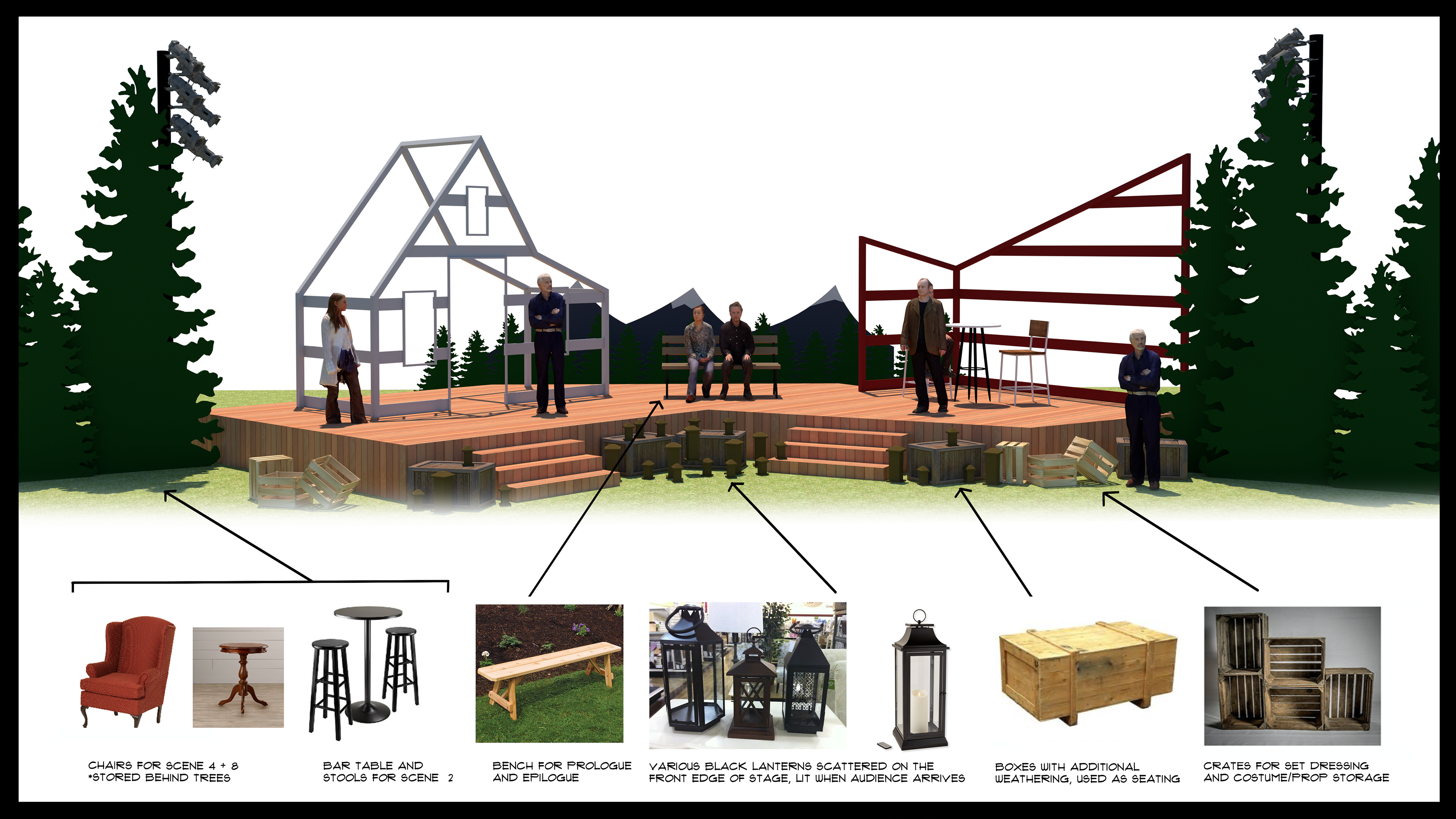 1/4" Scale Art Direction Model
 The laser cut elements were exported from the SketchUp model as DWG files and sent to AutoCAD and Illustrator. Model m
ade from laser cut MDF, balsa wood and styrene strips.