--Current Work in progress--
I am the Production Designer on the University of Redlands's Spring 2020 production of Almost Maine. The current plan is for the show to be preformed outside to help create a safer experience. I recently 
completed
 compiling a show set package with drawings of each 
scenic element and I will begin work on a 1/4" scale art direction model for use in the field during fabrication. 
I will be overhauling this page in the coming weeks once the design is finished and I will be showing my journey through the process here.
SketchUp, Layout, Enscape, Vray, Photoshop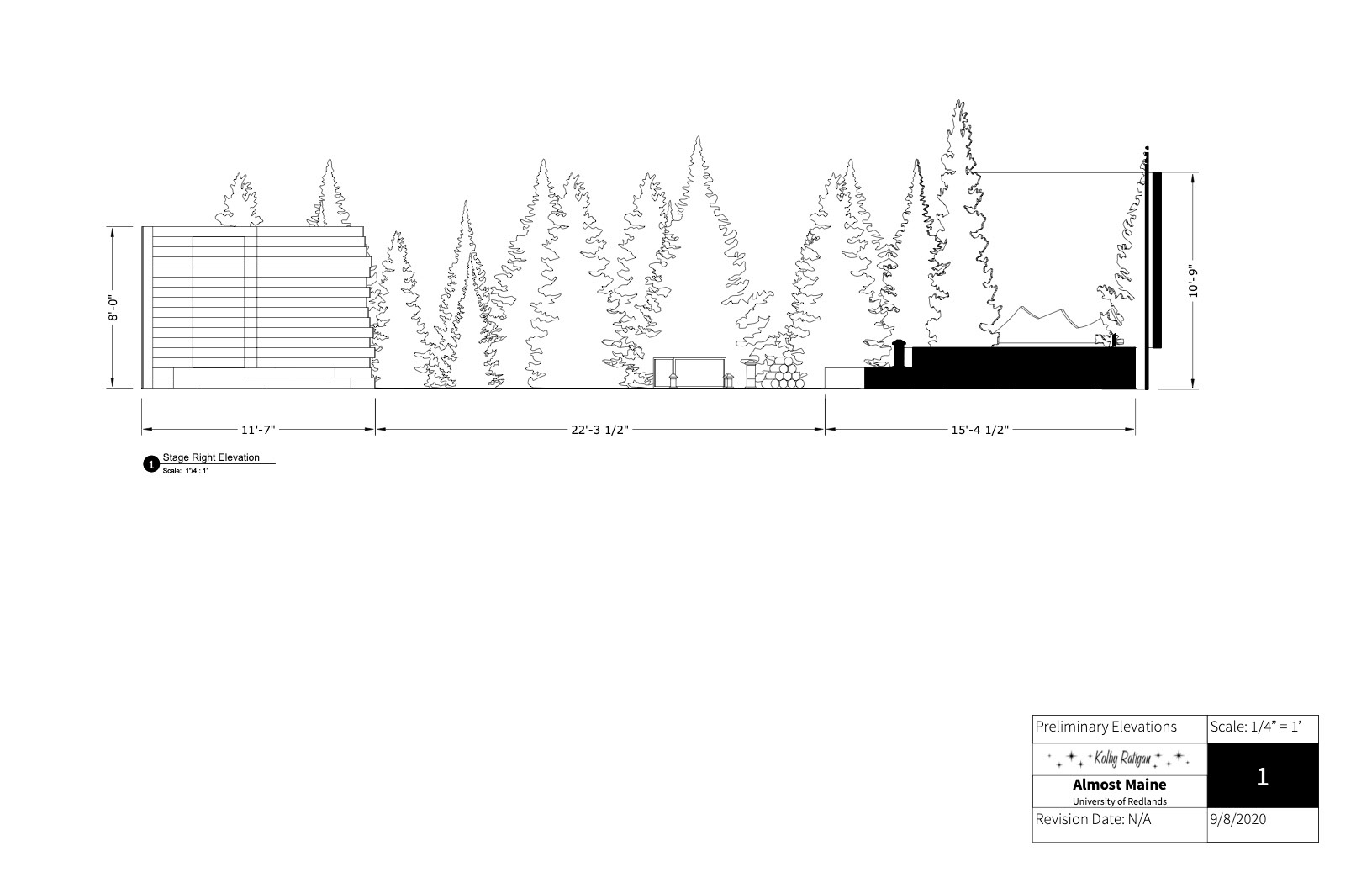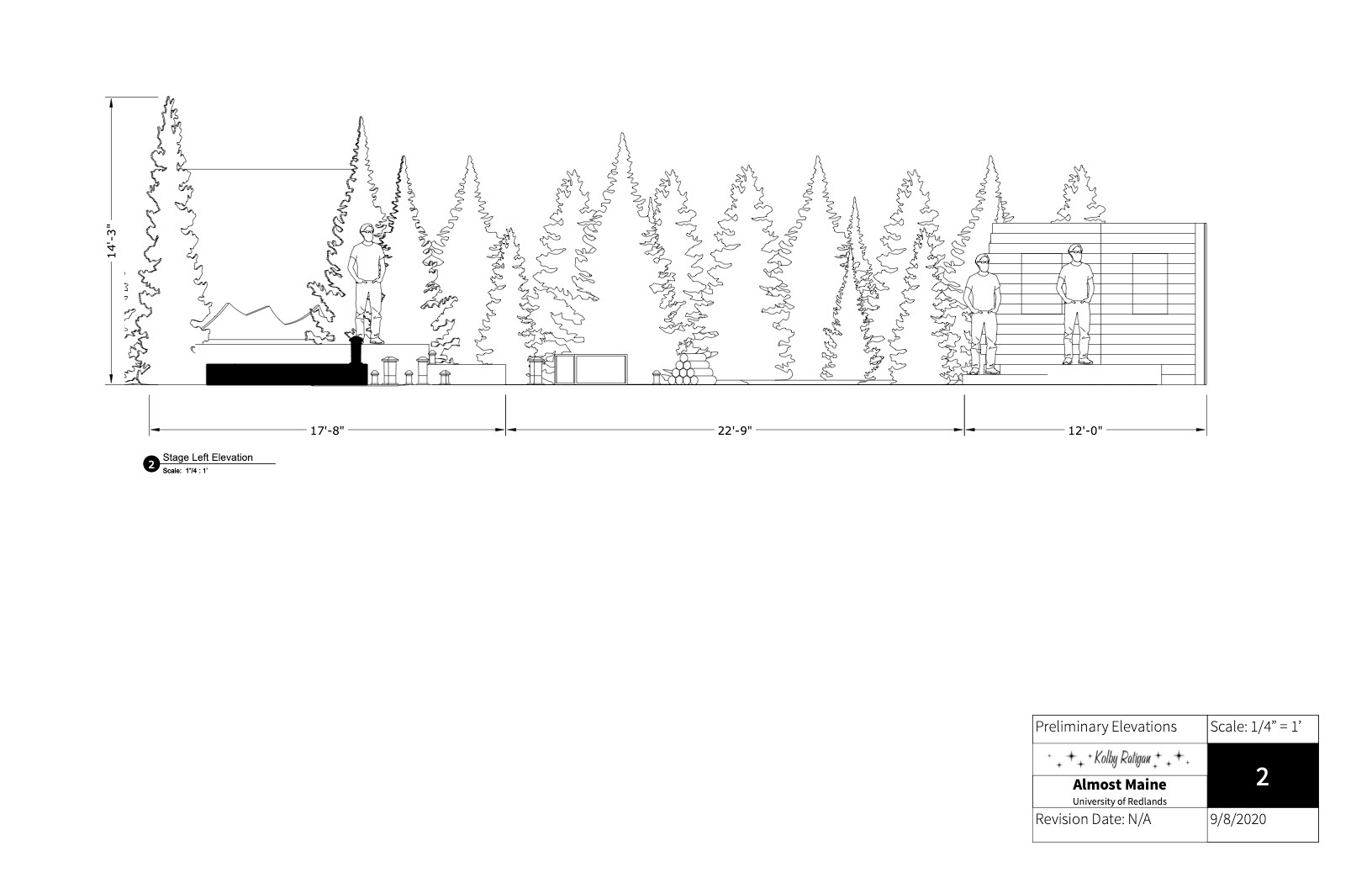 ---Insert more SKETCHES here---
Below are select pages from the show set package I created for the production.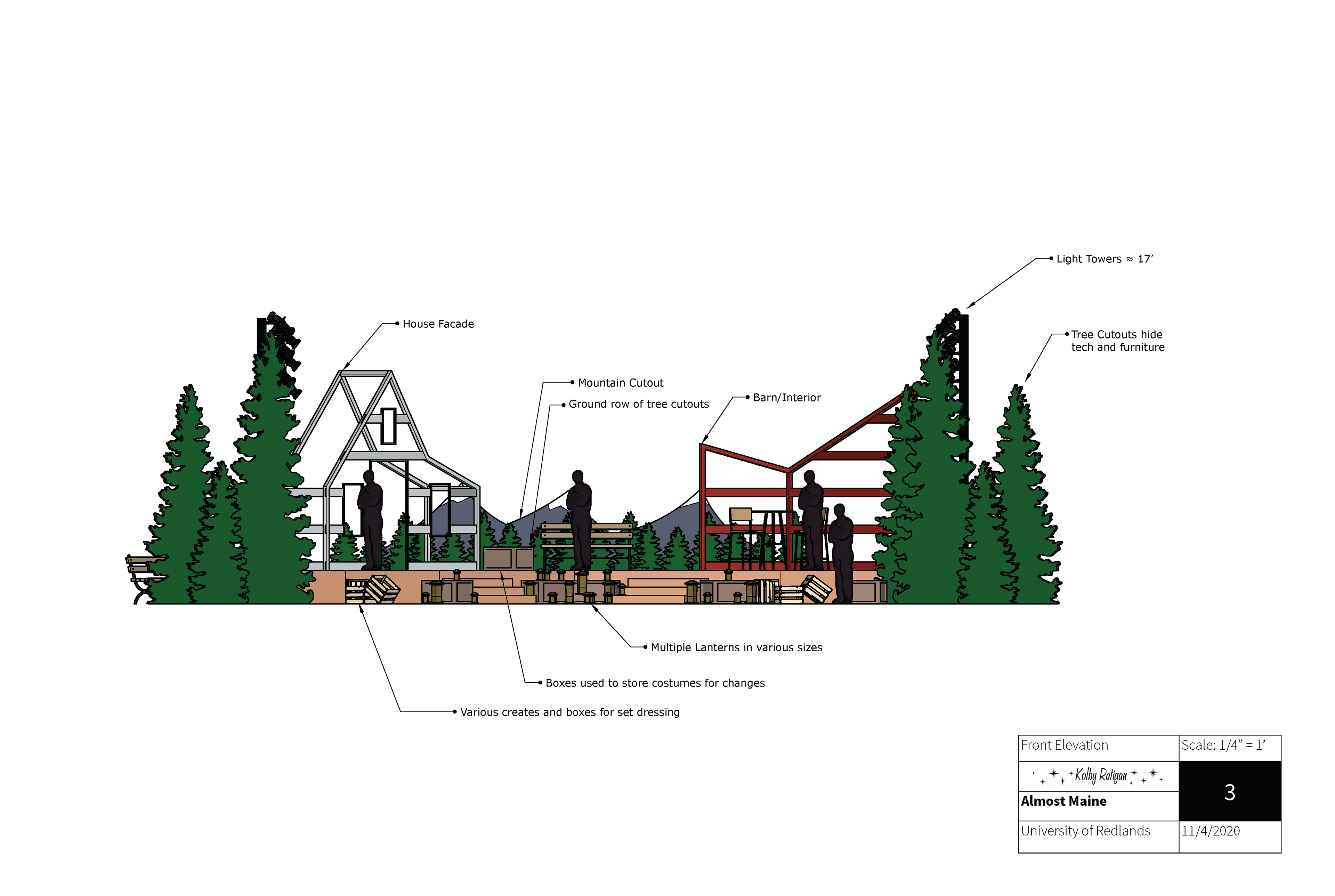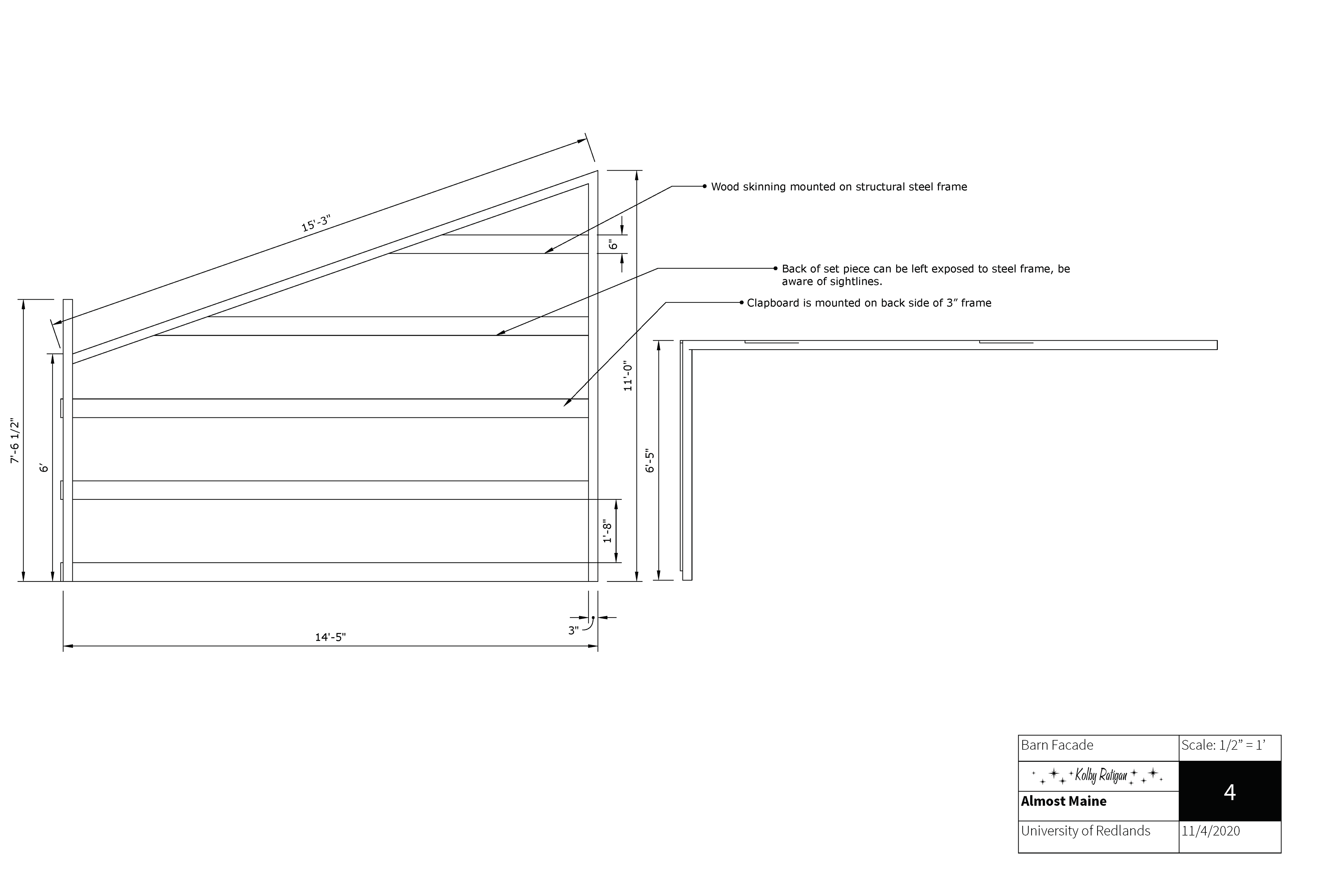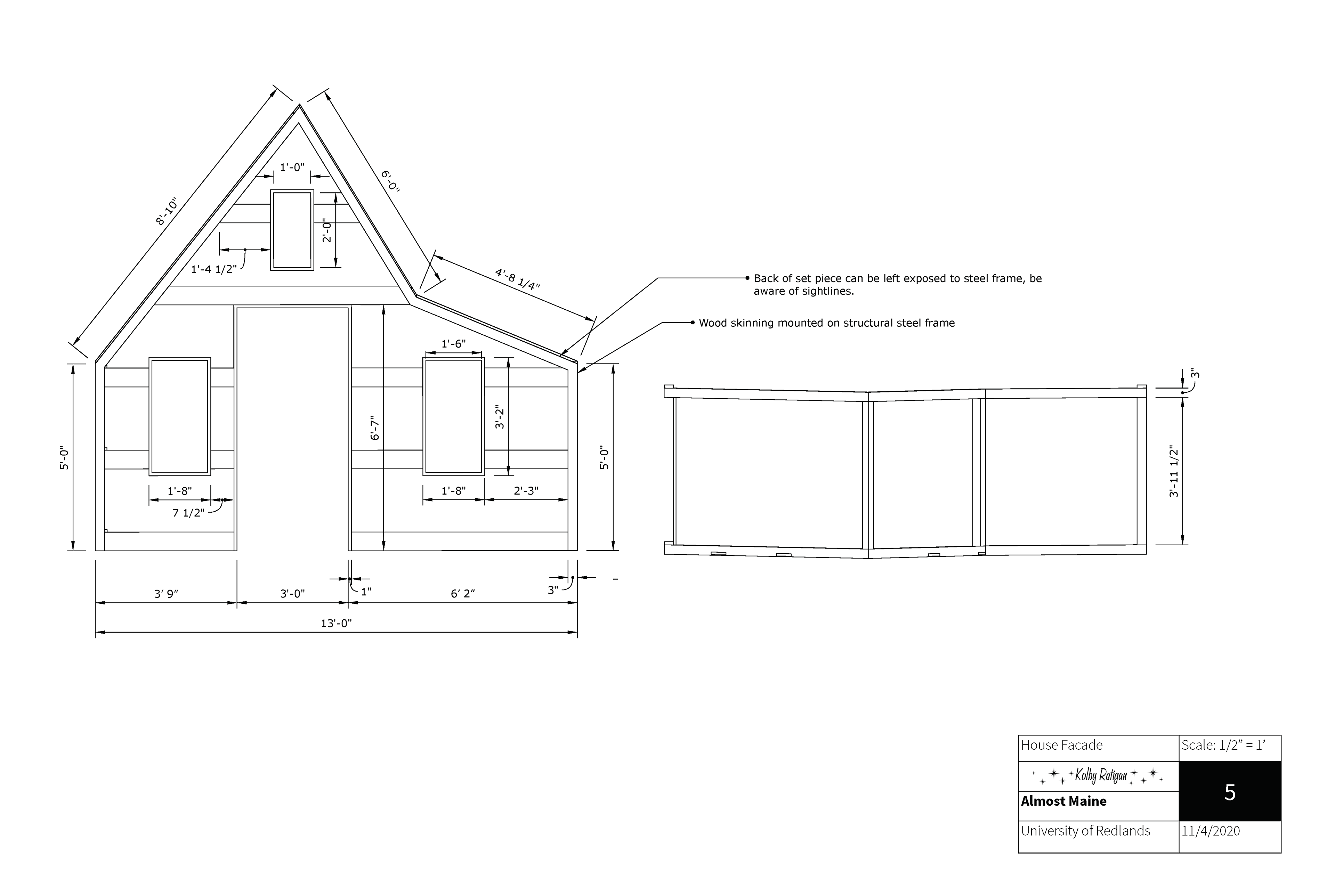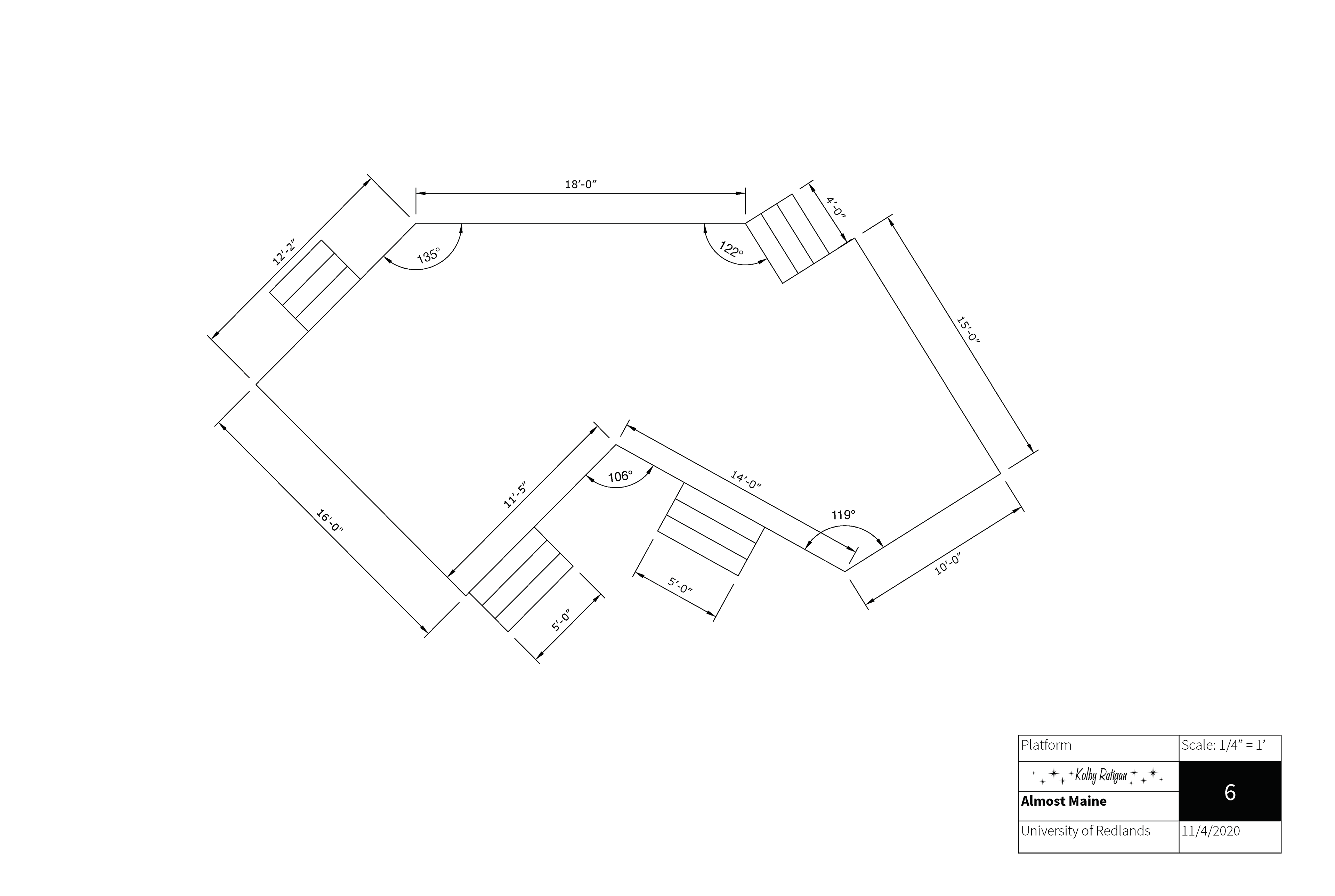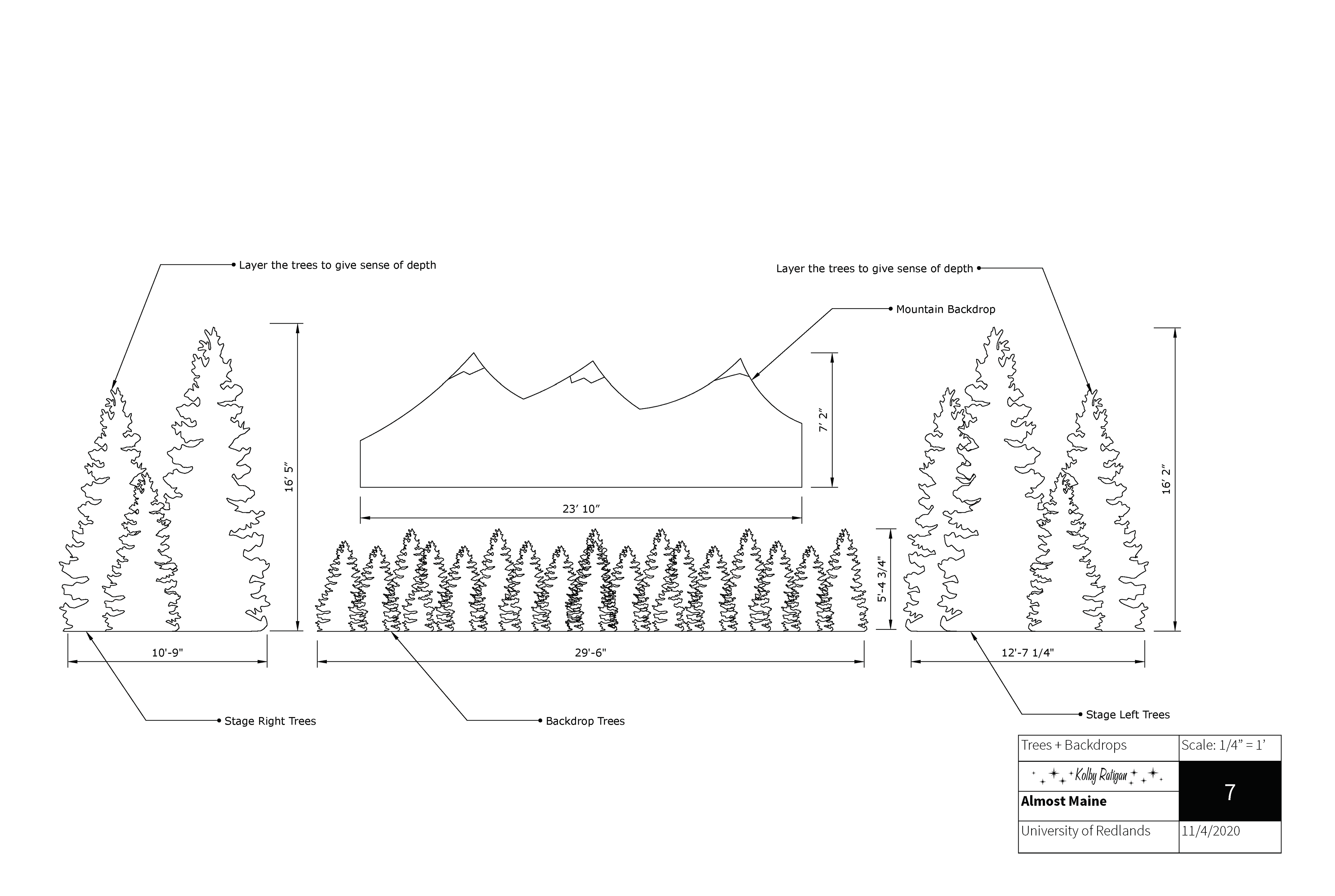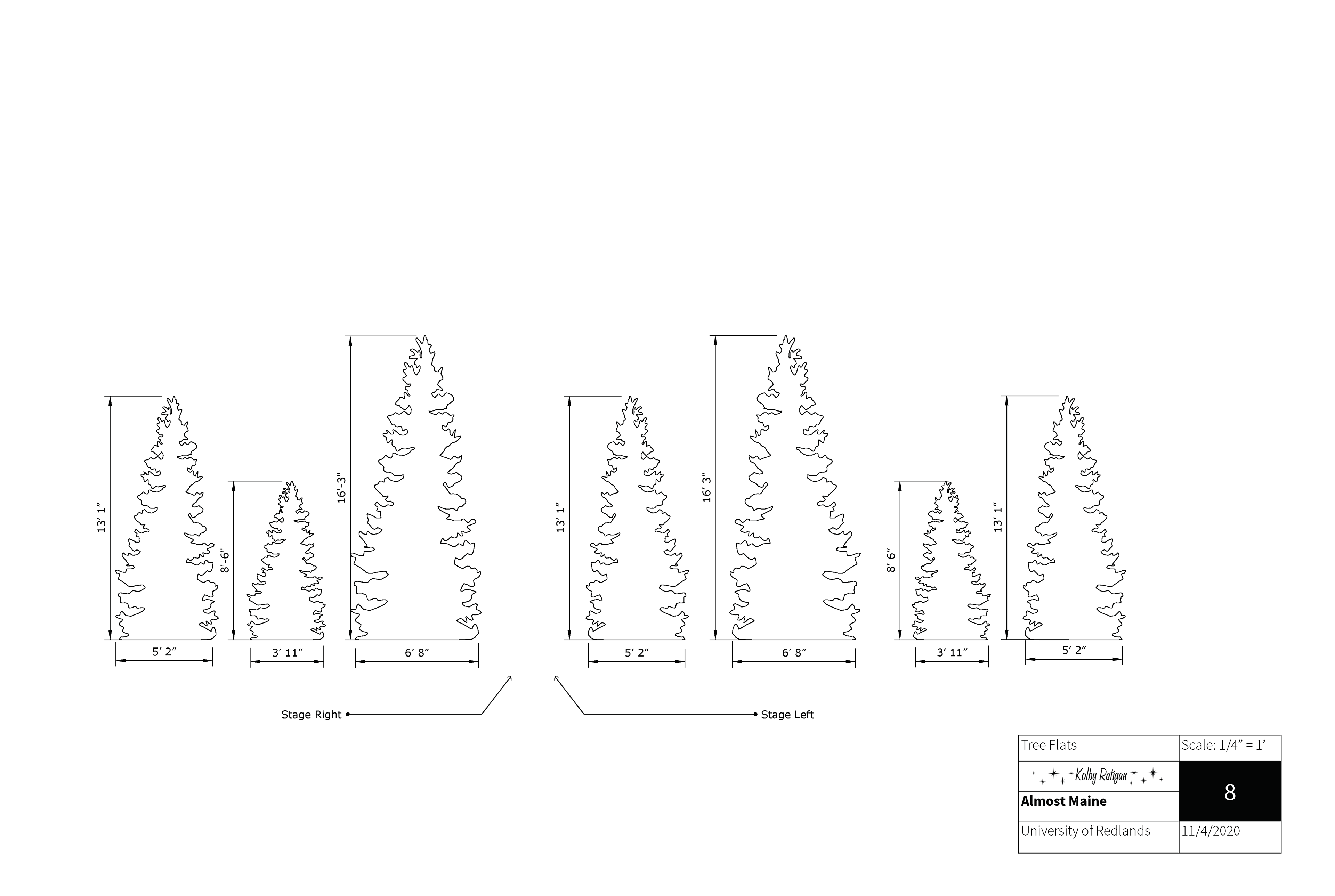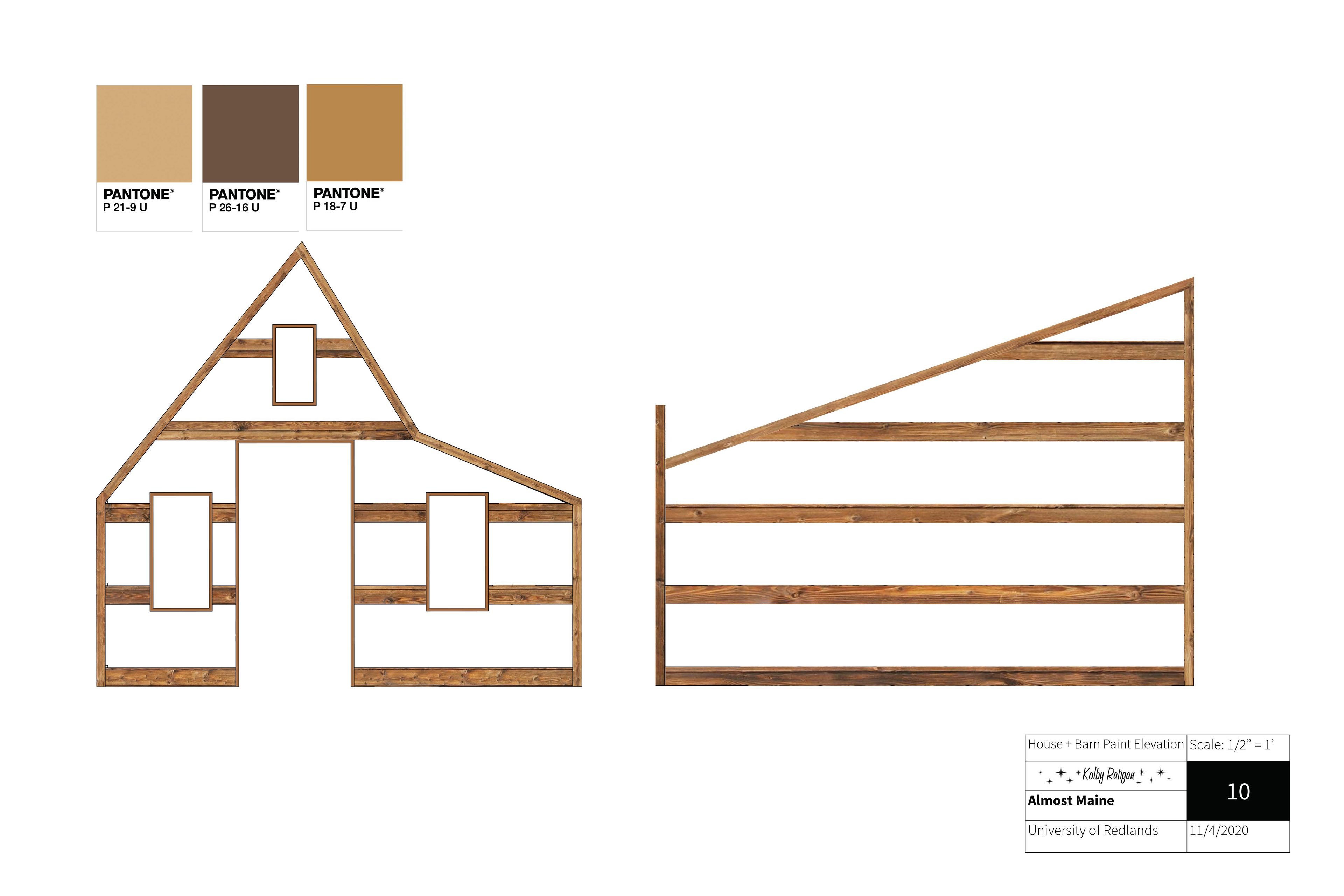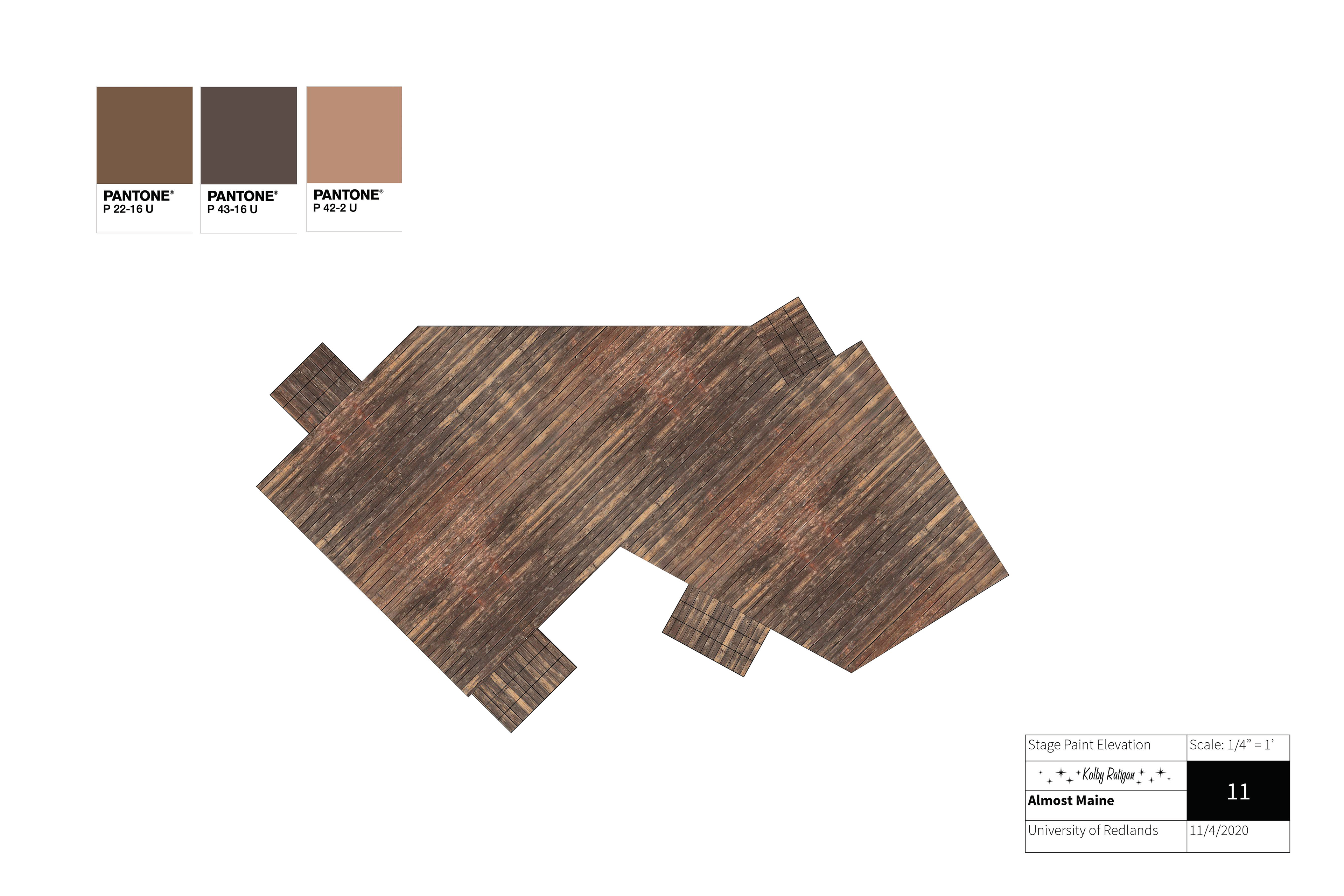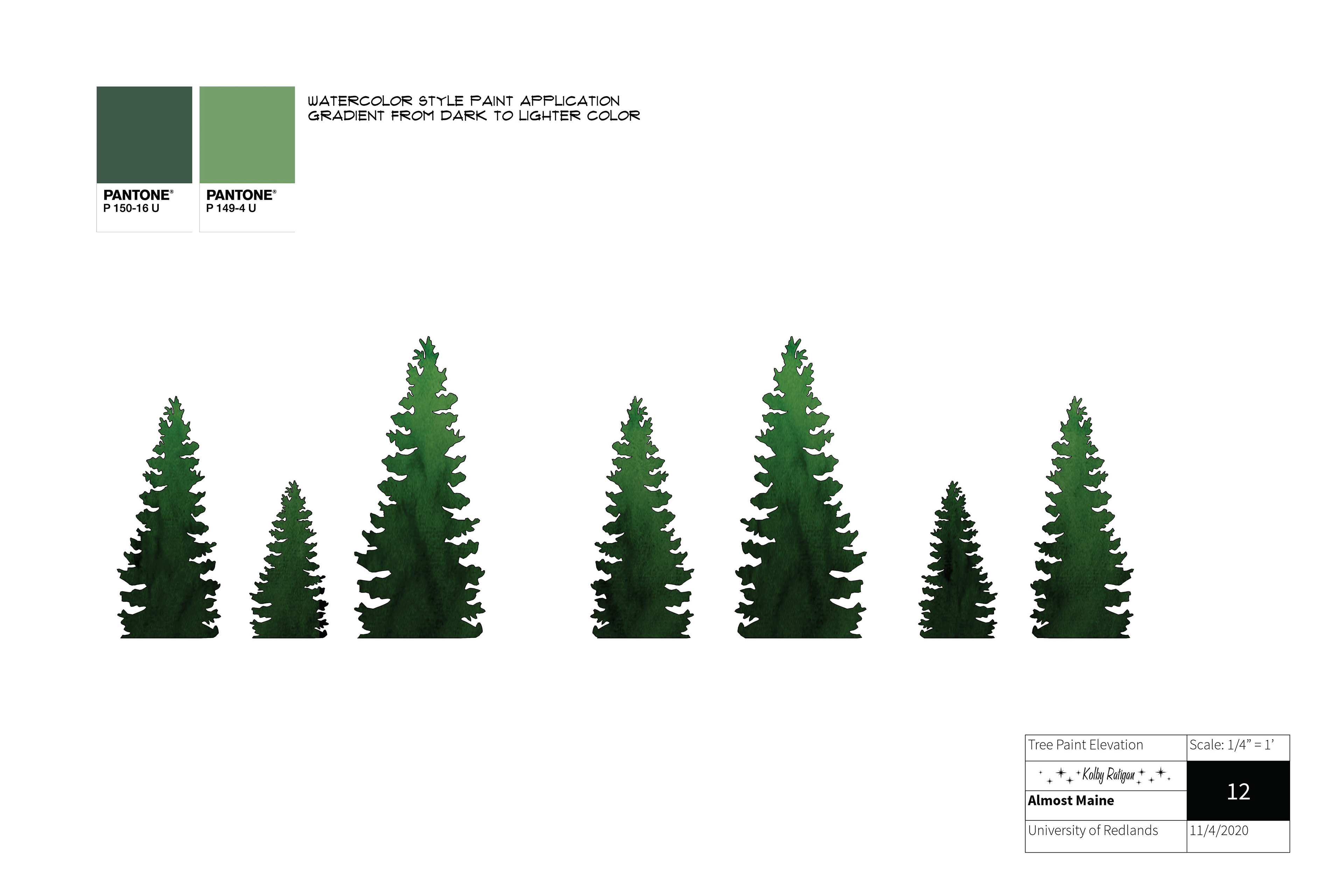 Details for set dressing + 360 
Panoramic Renderings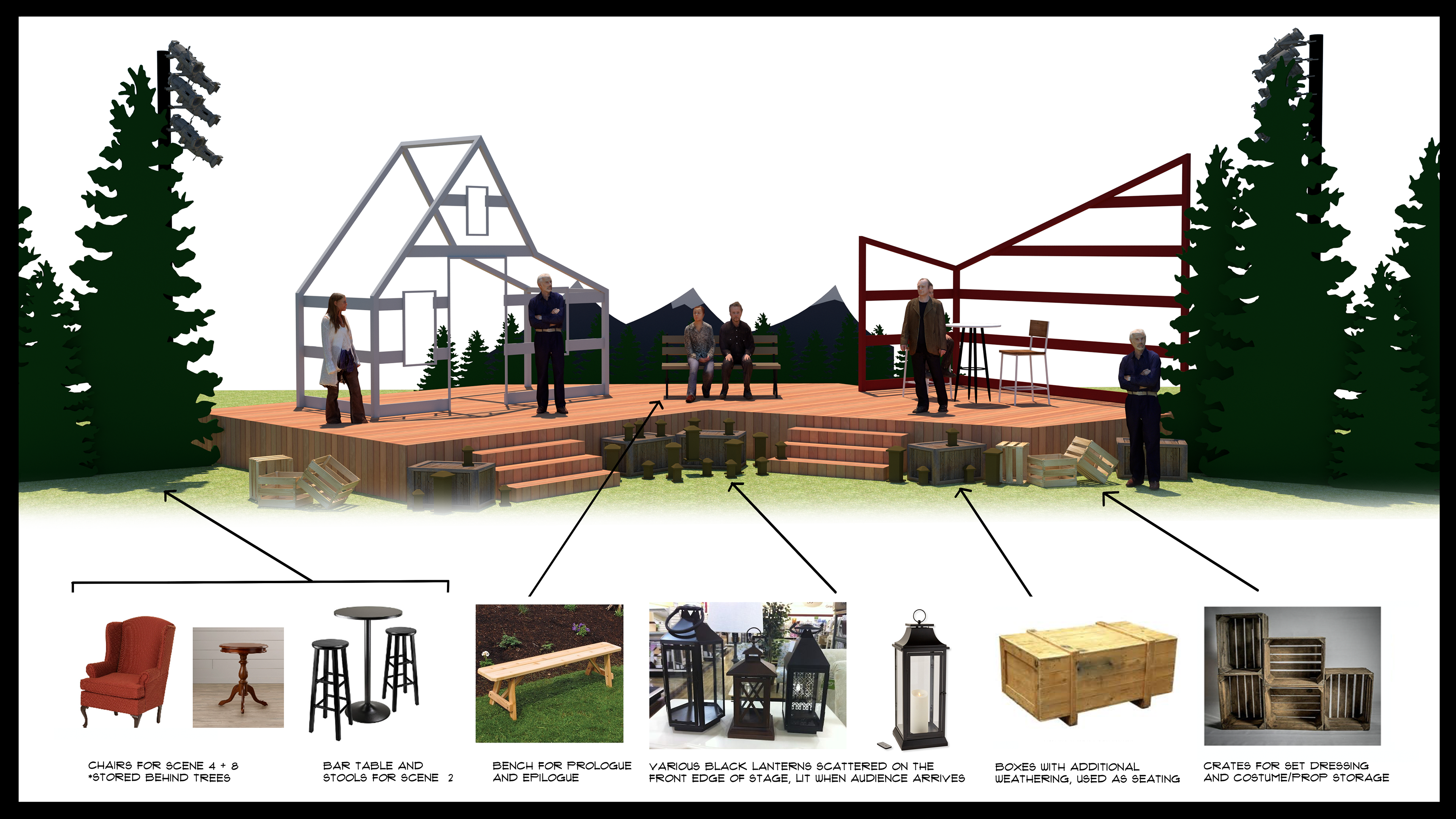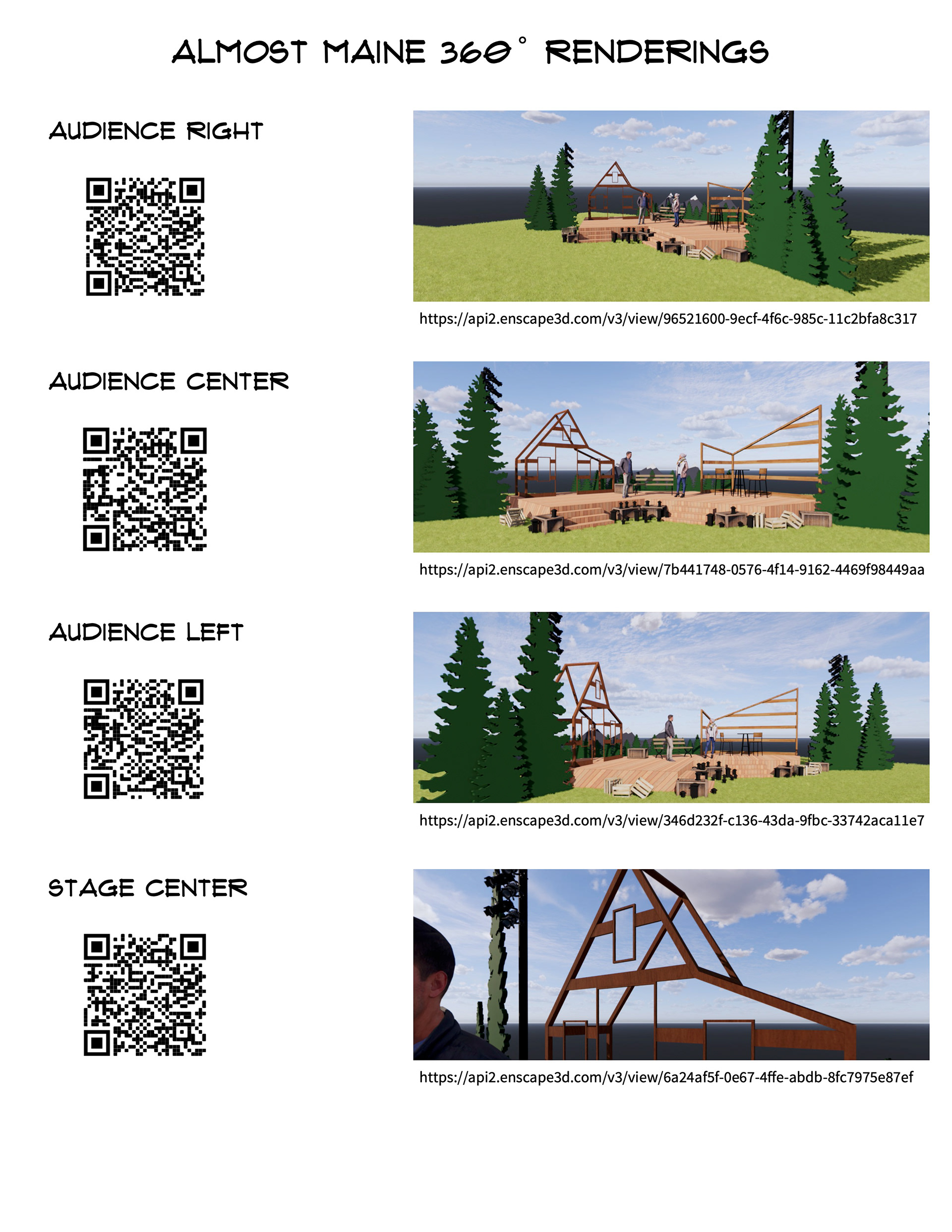 Sightline study from various seat locations.