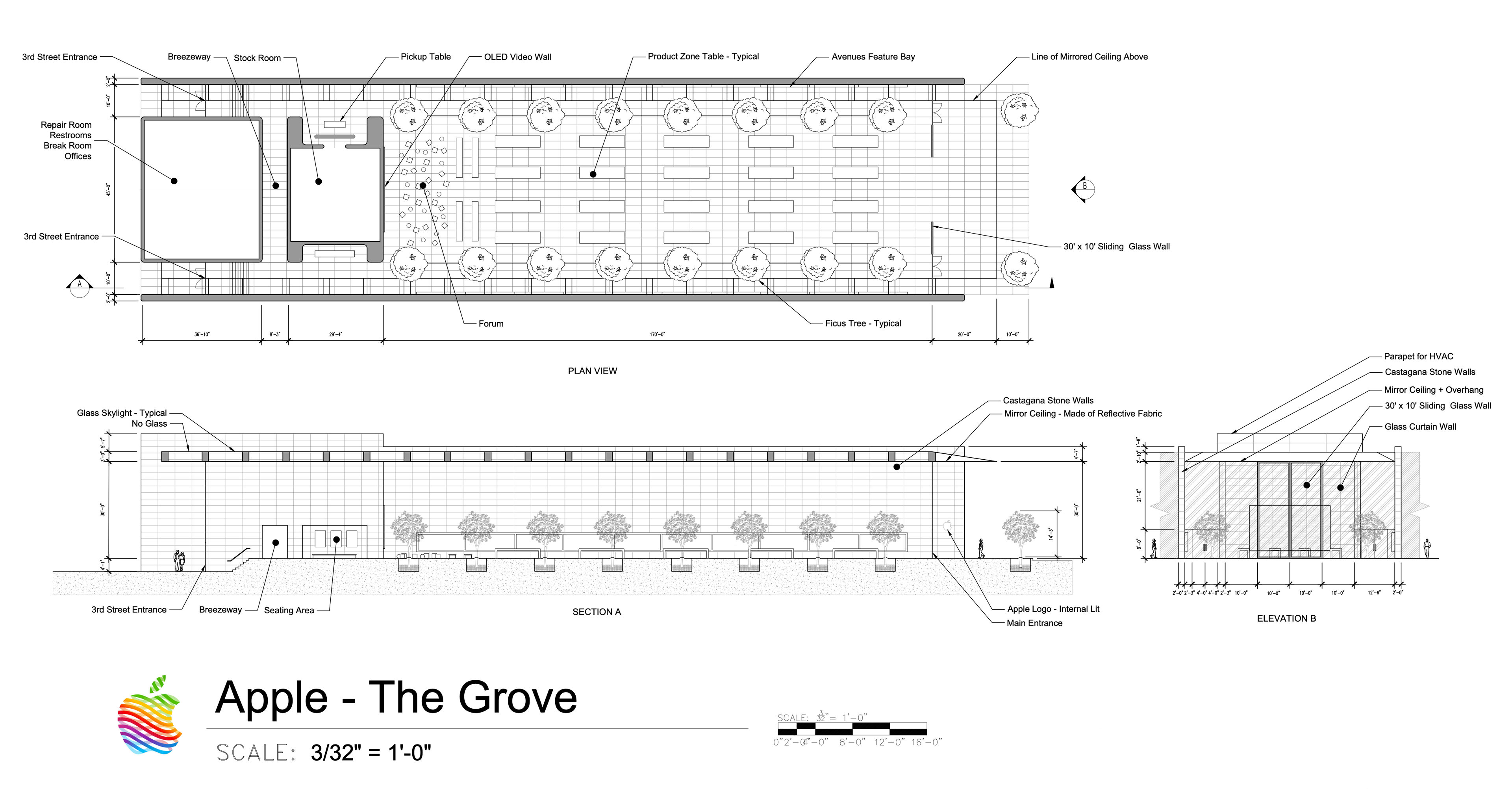 With my recent work all locked away under NDA, I thought this would be a great opportunity to create a CAD drawing to showcase my skills in creating show set drawings in AutoCAD. I used the new Apple Store at The Grove as reference and created this sheet and drawing from reference photos I took while visiting.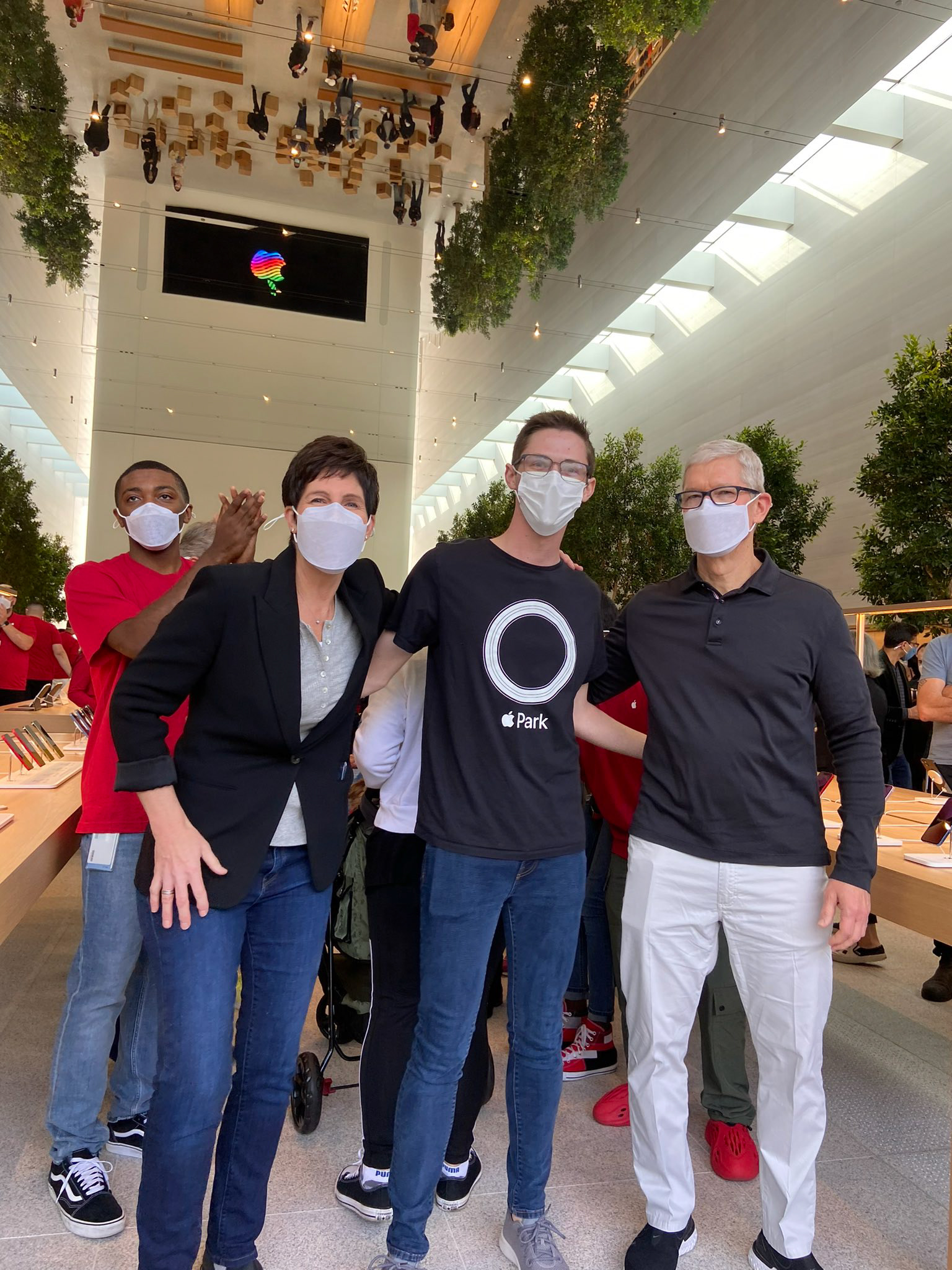 While at the grand opening of the new store, I got to meet 
Senior Vice President of Retail, 
Deride O'Brian, and Apple CEO Tim Cook! As a huge admirer of Apple and Steve Jobs, I was excited to say the least!