-Currently Remodeling This Page-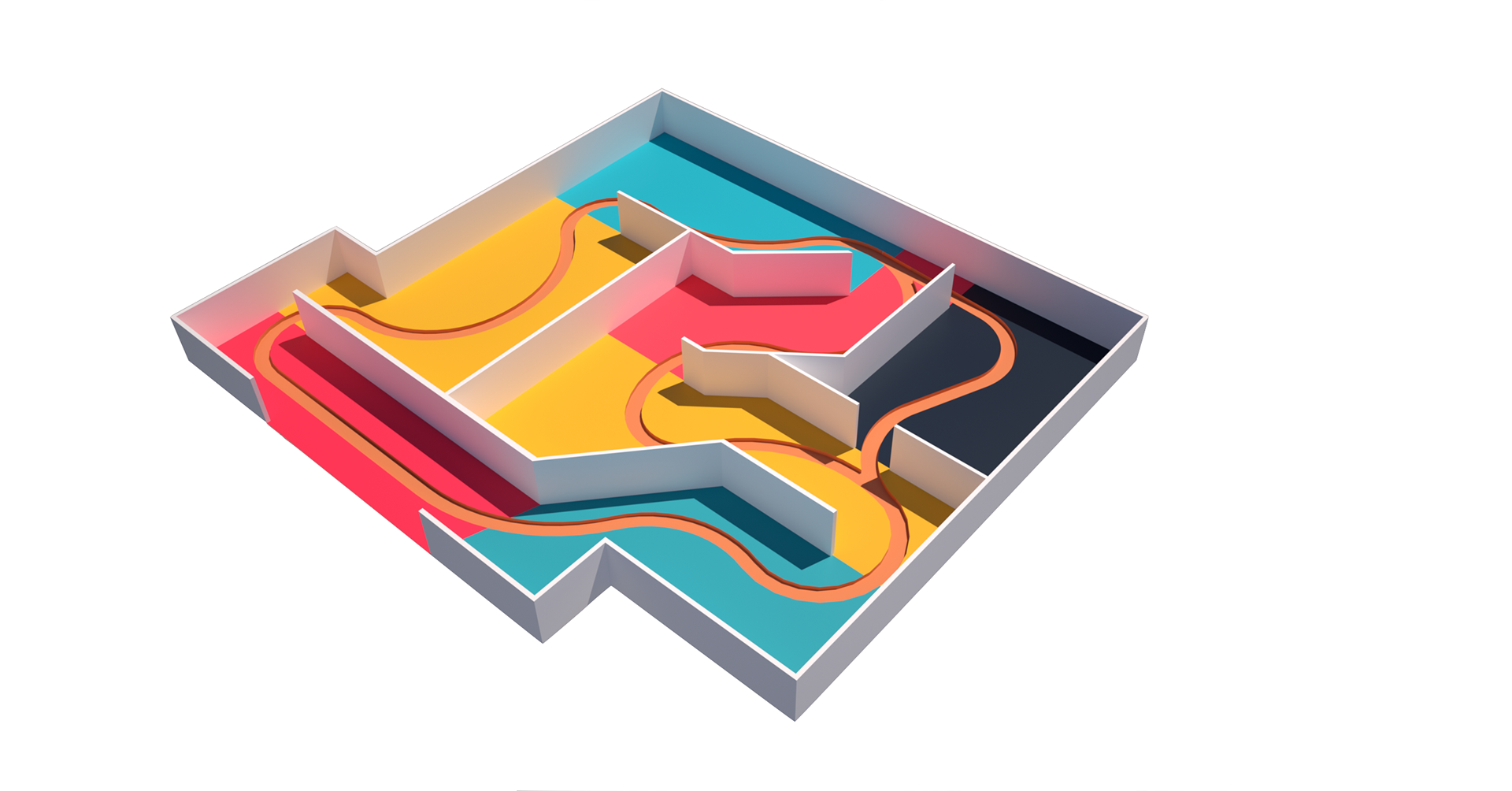 Boat Ride track layout, 2019
Modeled in SketchUp and rendered in Vray
.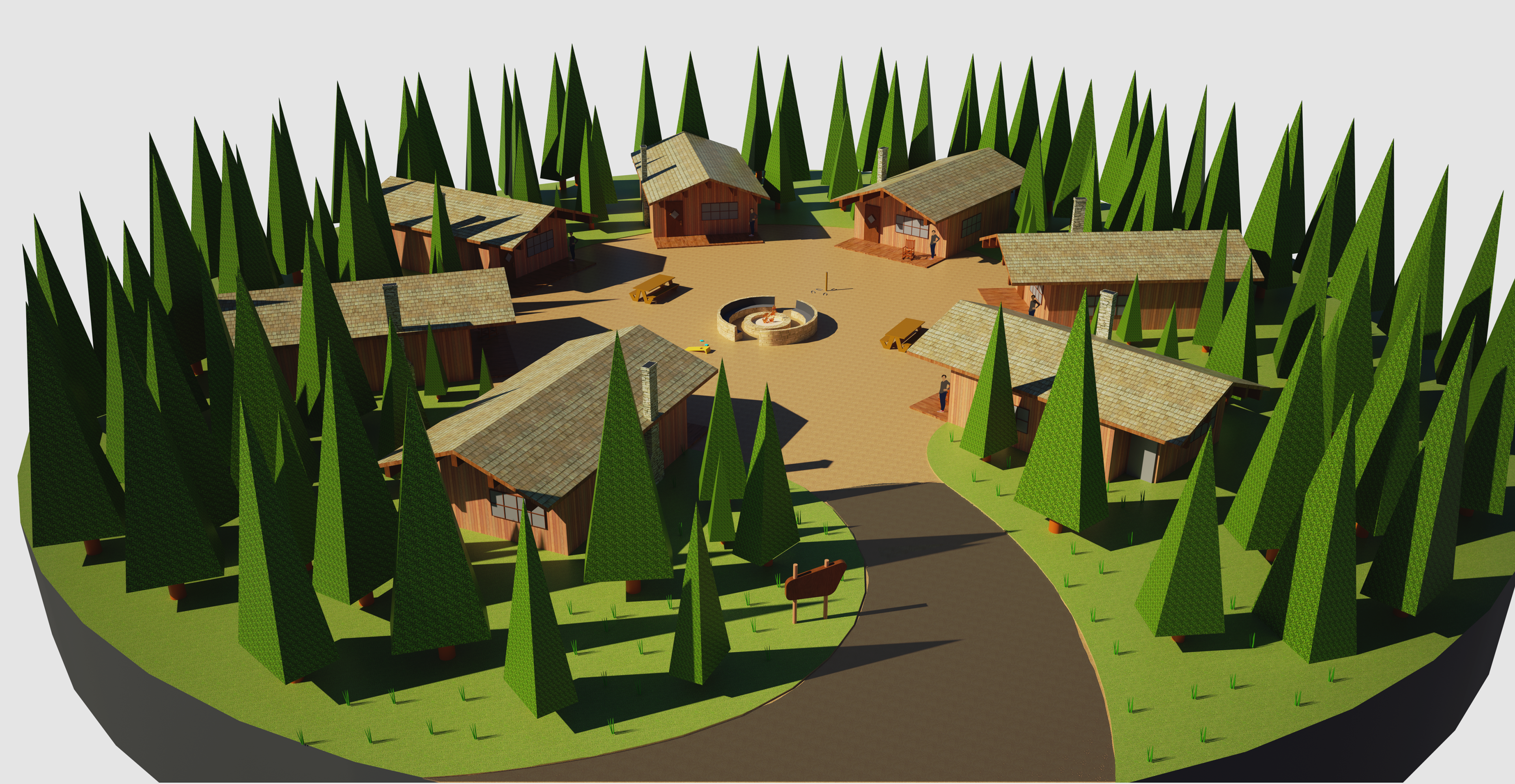 SketchUp rendering for a Pacific Northwest camping experience.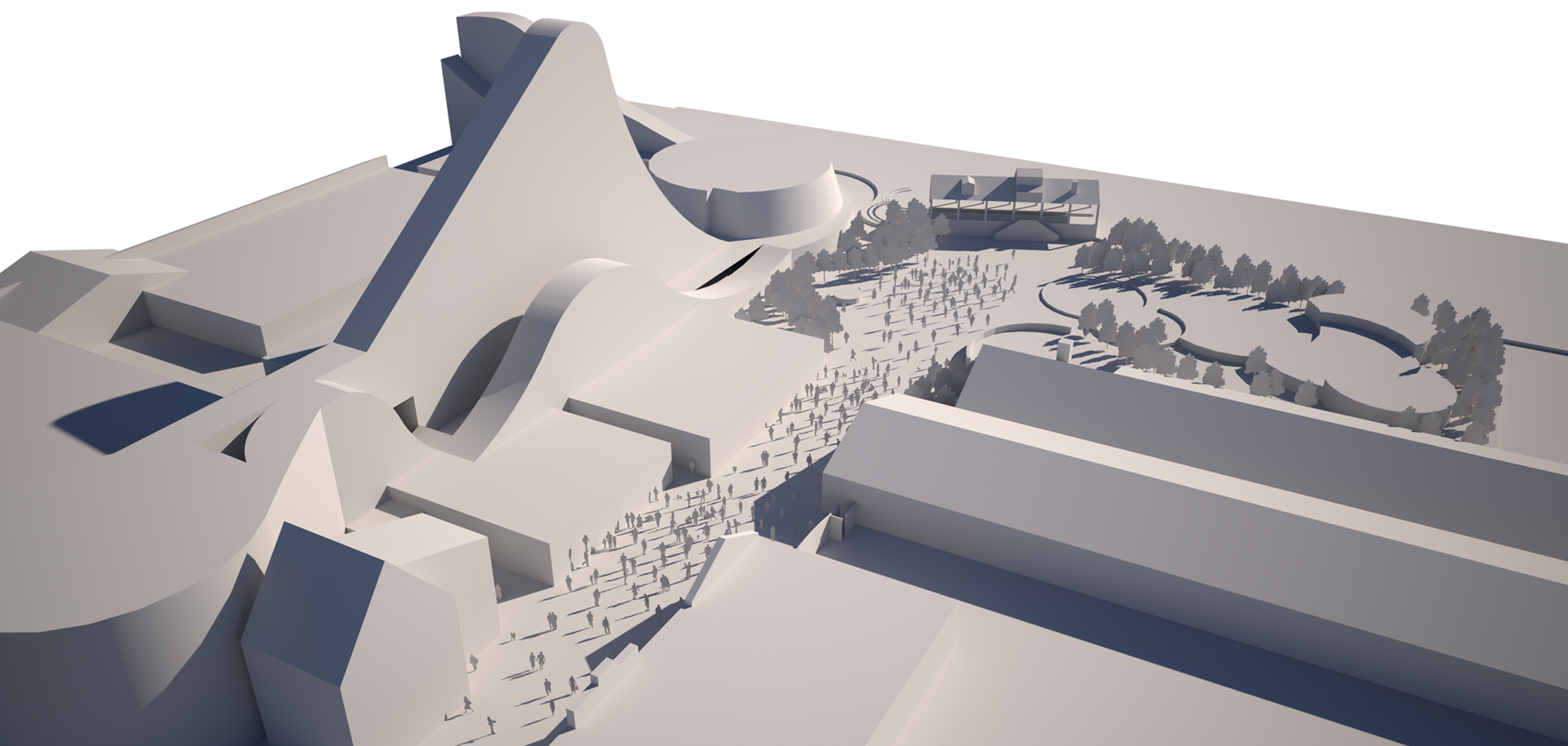 Knott's Berry Farm Expansion model, 2019
 Personal project where I speculated on possible expansion of Knott's with a SketchUp massing model.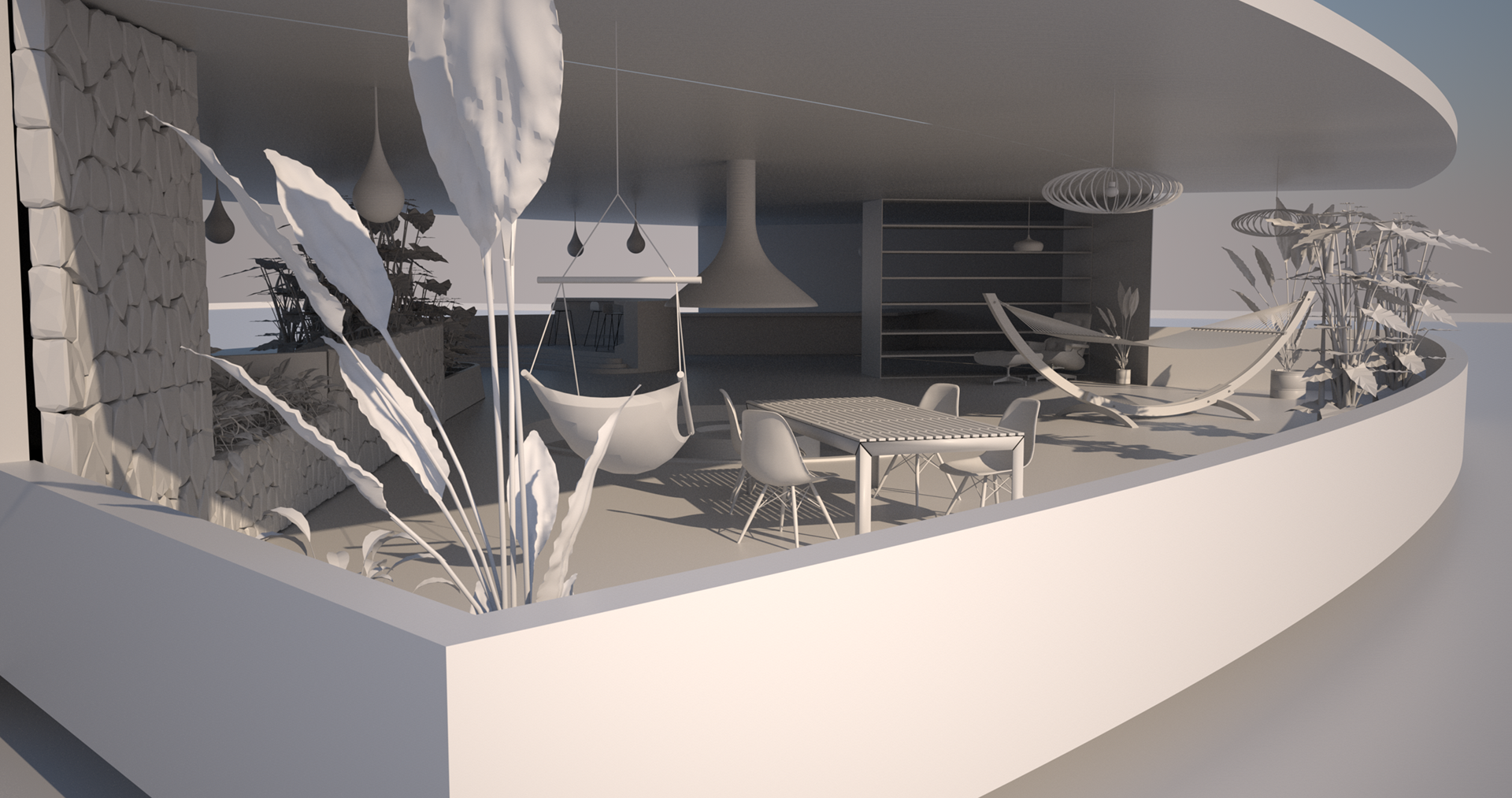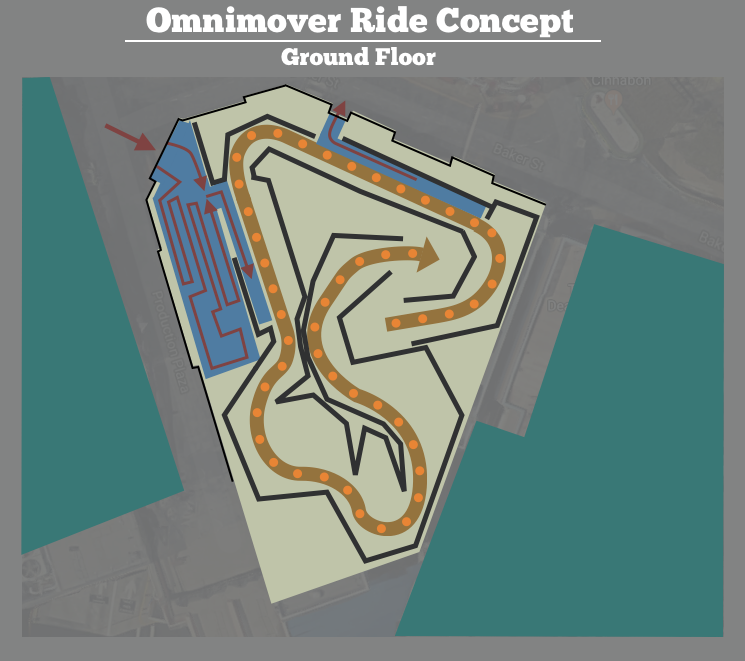 This was a study of a potential track layout for an Omnimover based dark ride. Created in Pages
.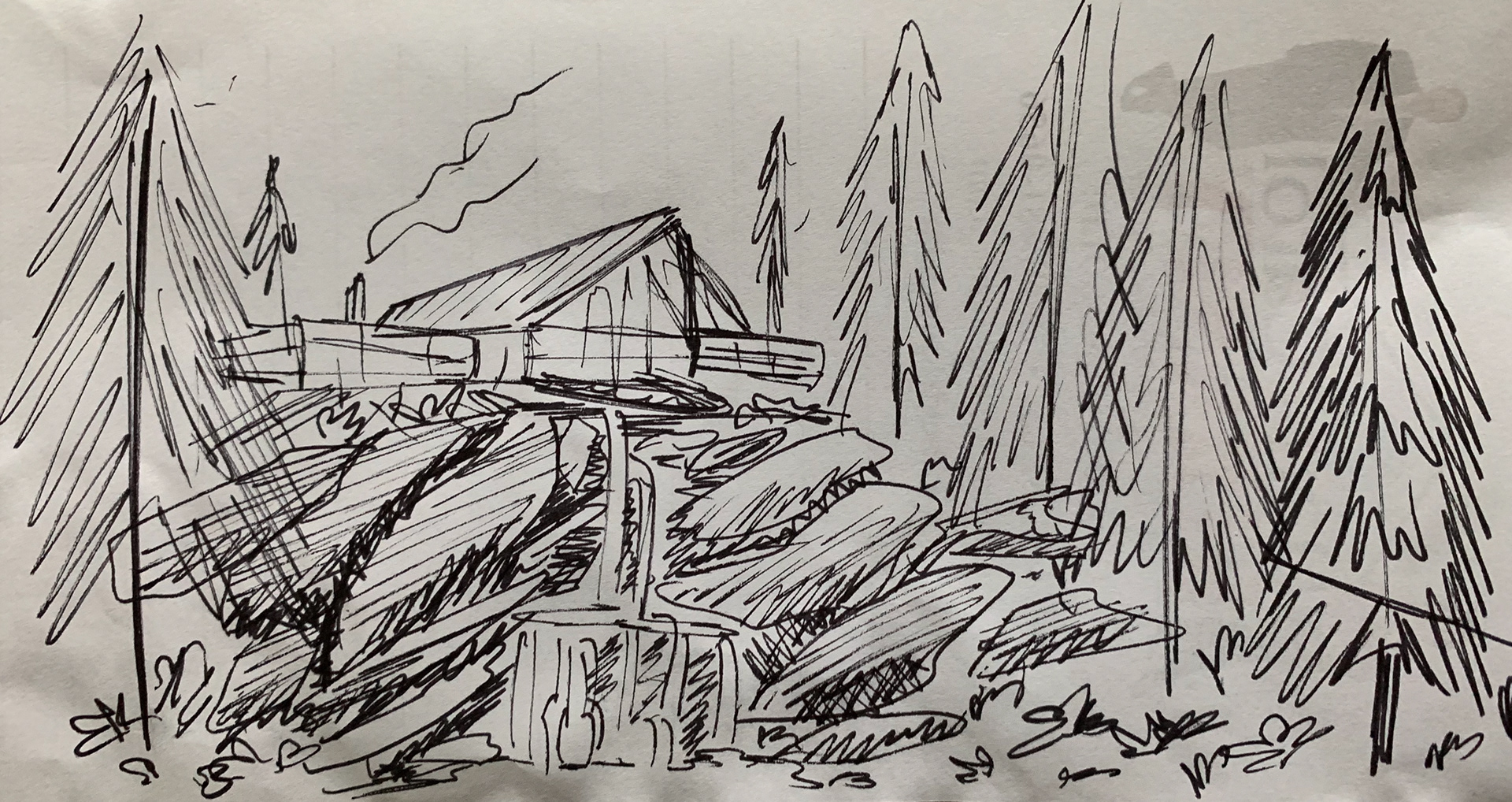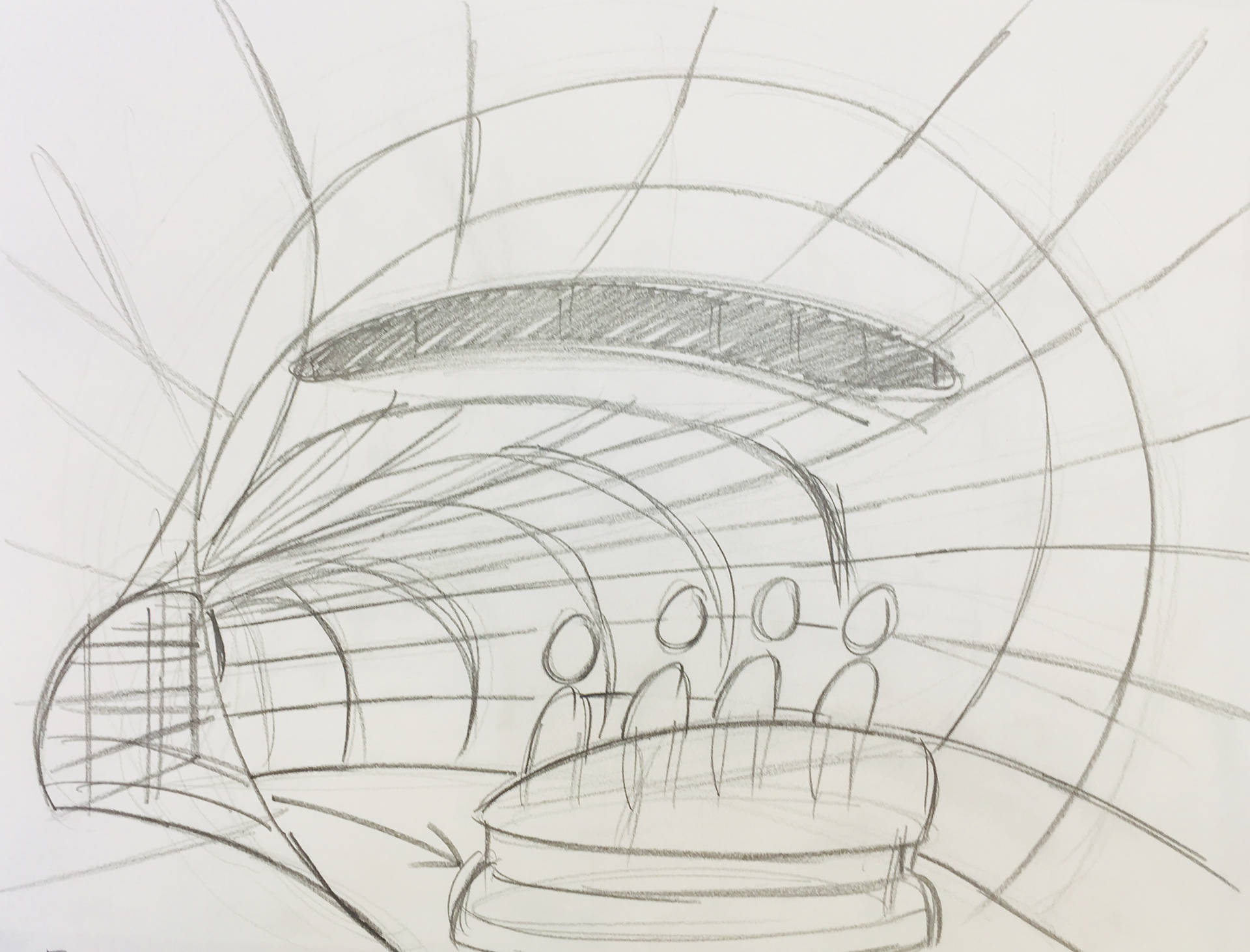 Various Hand Drawn Sketches- 2018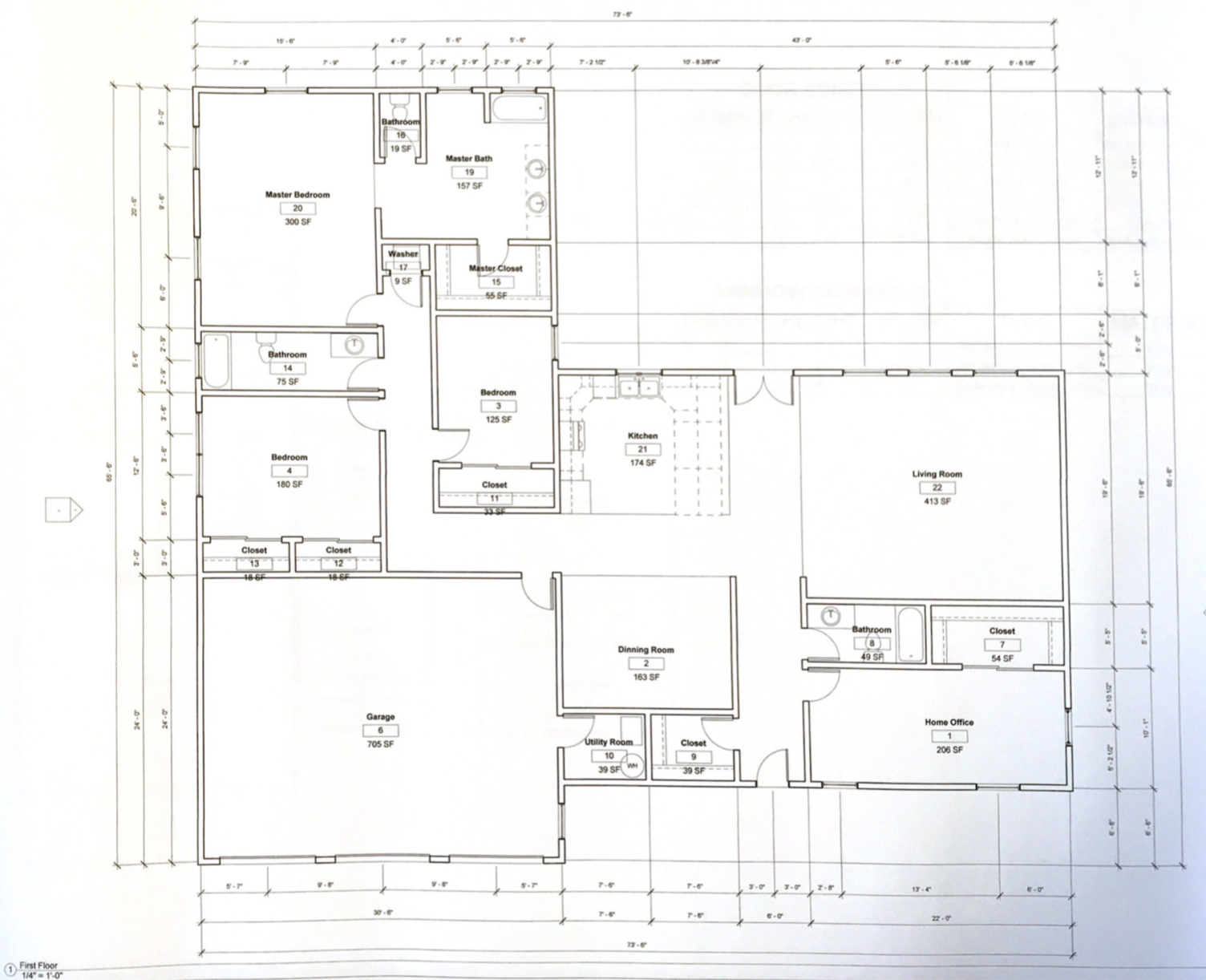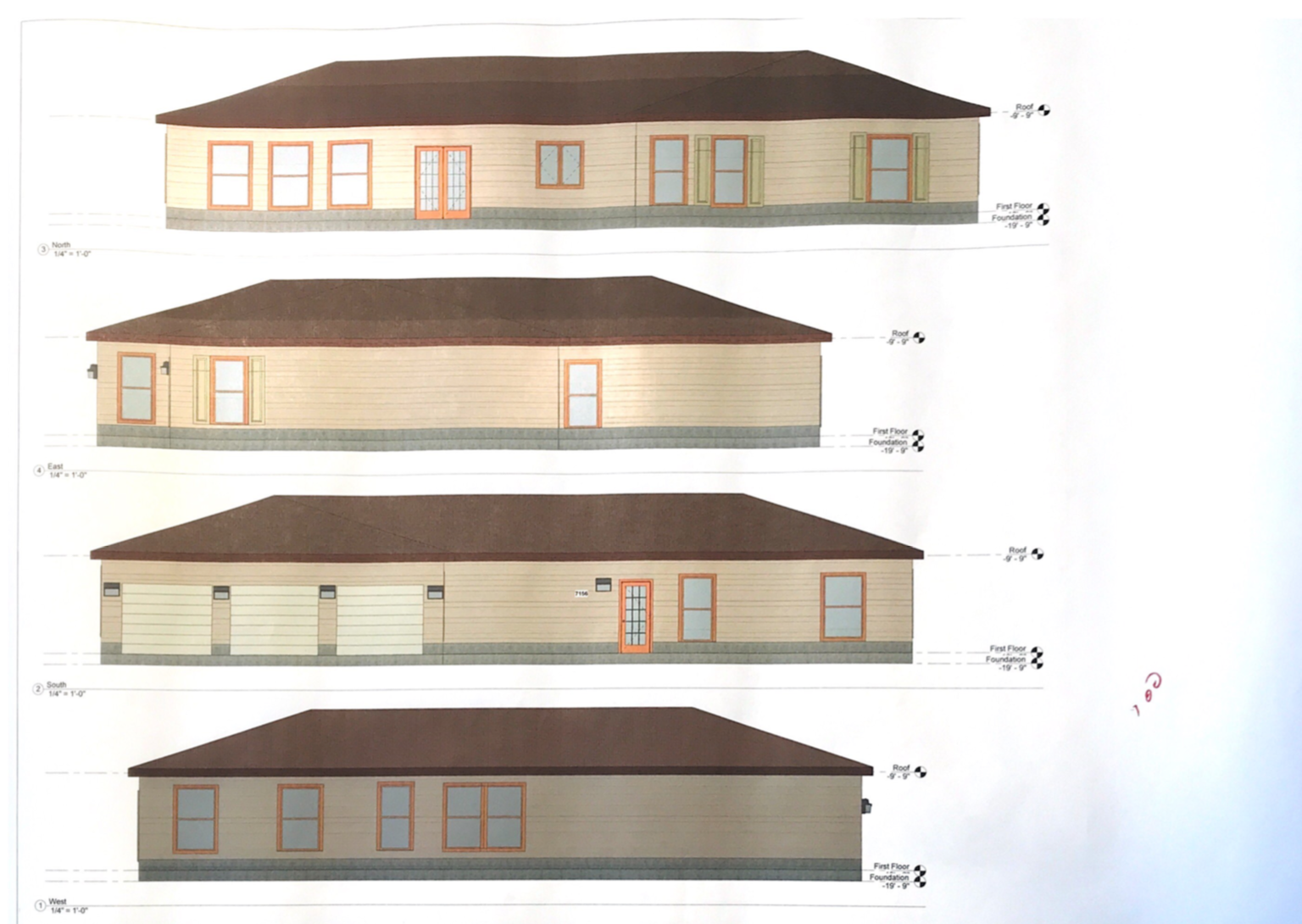 Elevations of house project from high school. Created in Revit.