Pirates of the Caribbean, 2018
 Designed Illustrator files and had them cut in acrylic with registration marks for display. Purpose of the model was to gain a better understanding of the the squeeze play inside the attraction and brilliant use of space. Former Imagineer Tom Morris consulted on the model.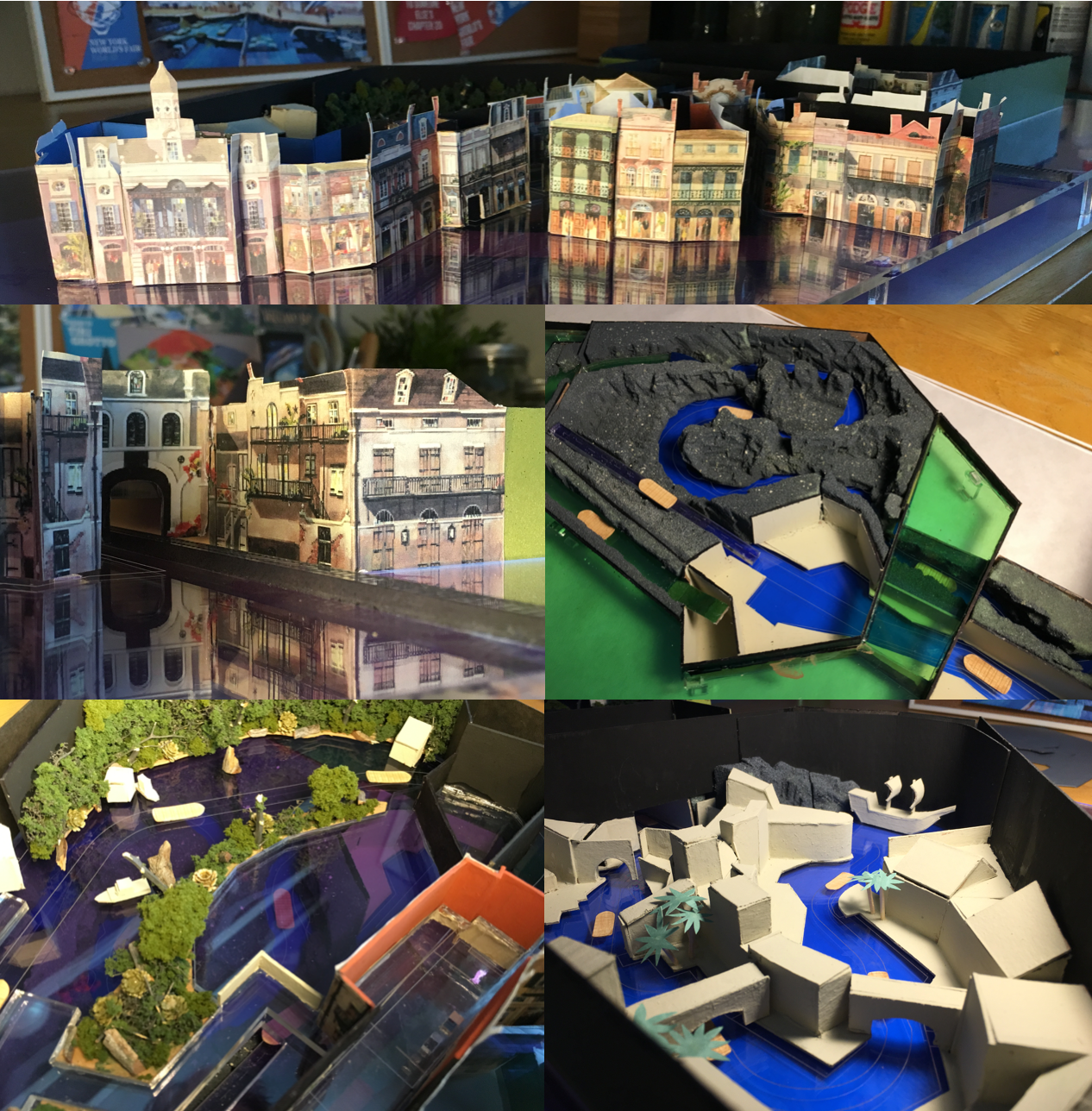 Sculpted hand carved rockwork model to gain a better understanding of scale, proportions and technical planning with installation of 150+ fiber optic lights.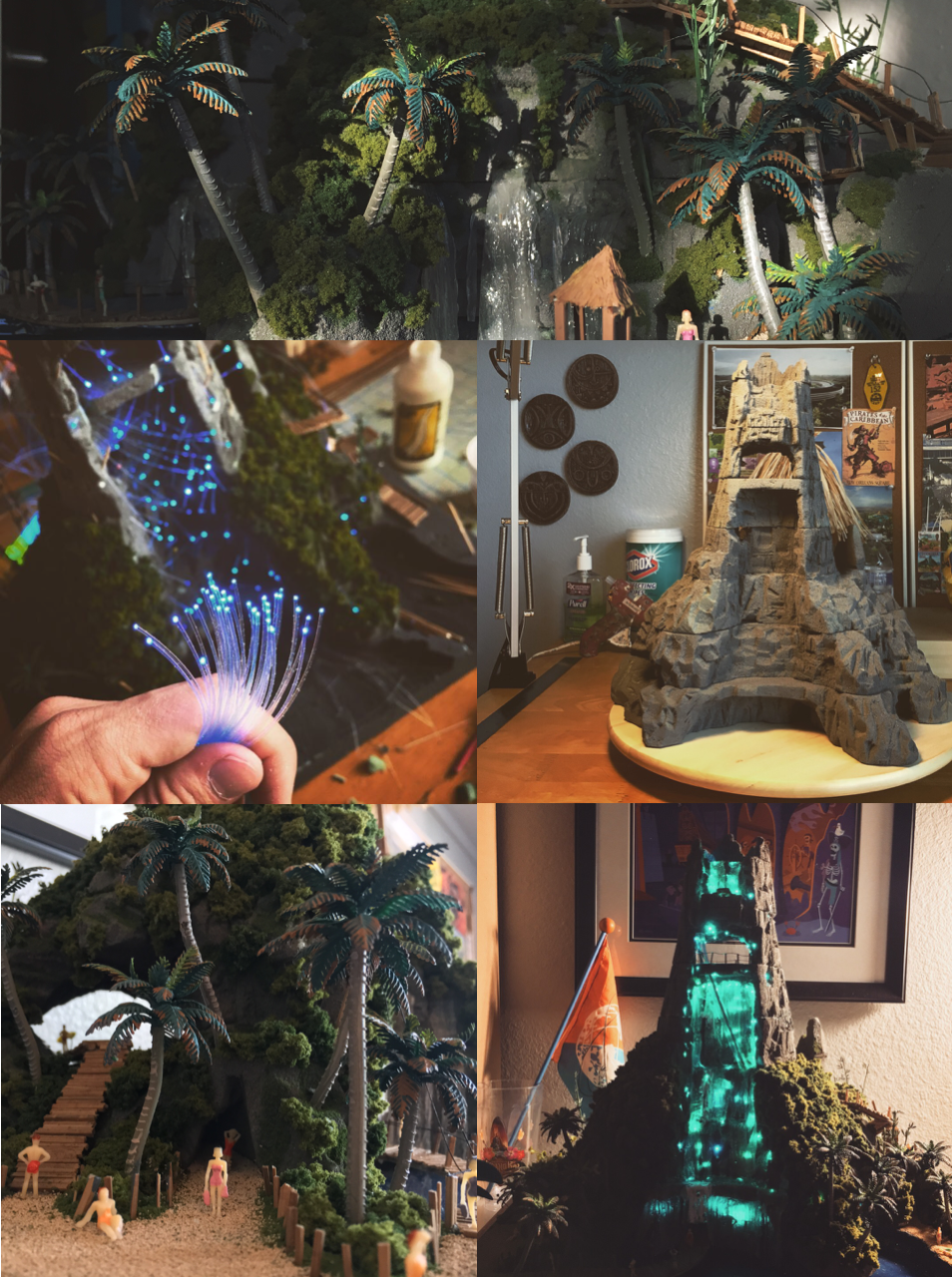 Built a small scale model of Apple Park in Cupertino California. This model was an experiment in laser cutting and allowed me to build a small replica of one of the most well designed spaces to date.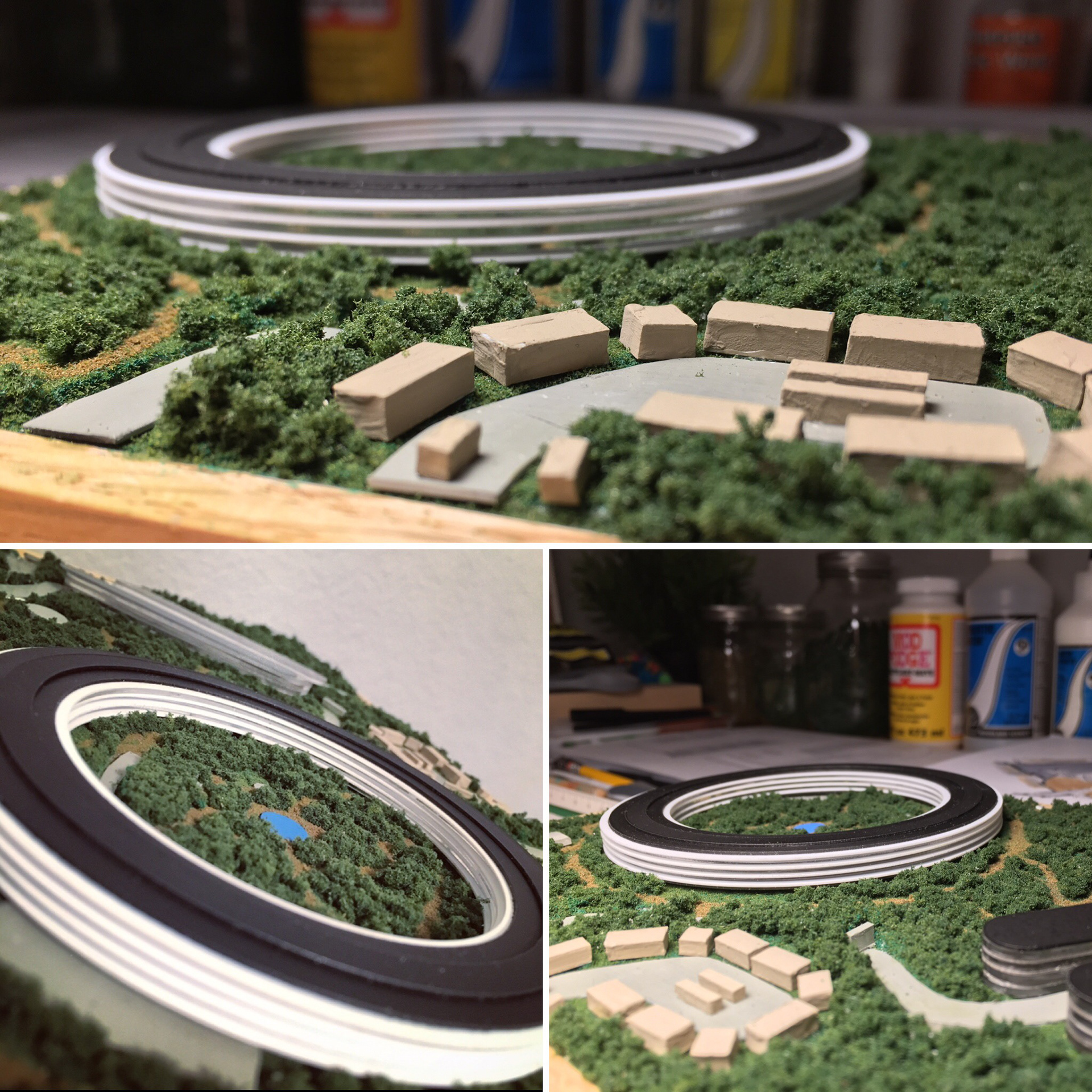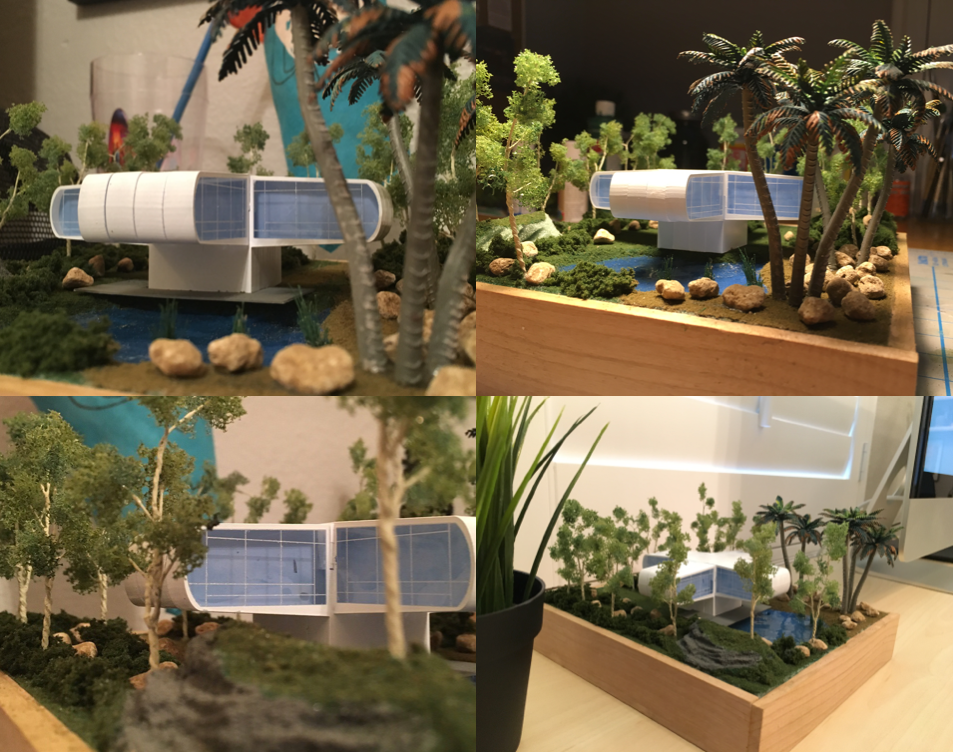 Disneyland Railroad/Rivers of America, 2016
 I built this static display while the new Rivers of America was being built as a way to speculate and design the dimensional space as I was working from one piece of concept art. I also built this so I can have a great display for my Lilly Belle locomotive model.
Laramie Project Set Model, 2018
 I was asked to build a model of the set for the University of Redlands production of the Laramie Project. I built this model off of the show set plans and was used by the director of the show to discuss staging ideas.