"The model shop is where the answers are." 
Epcot Center, 2019
Professional project created throughout the summer of 2019. I assisted in printing 3D models, processing the printed parts, assembling the model elements and installation in the field.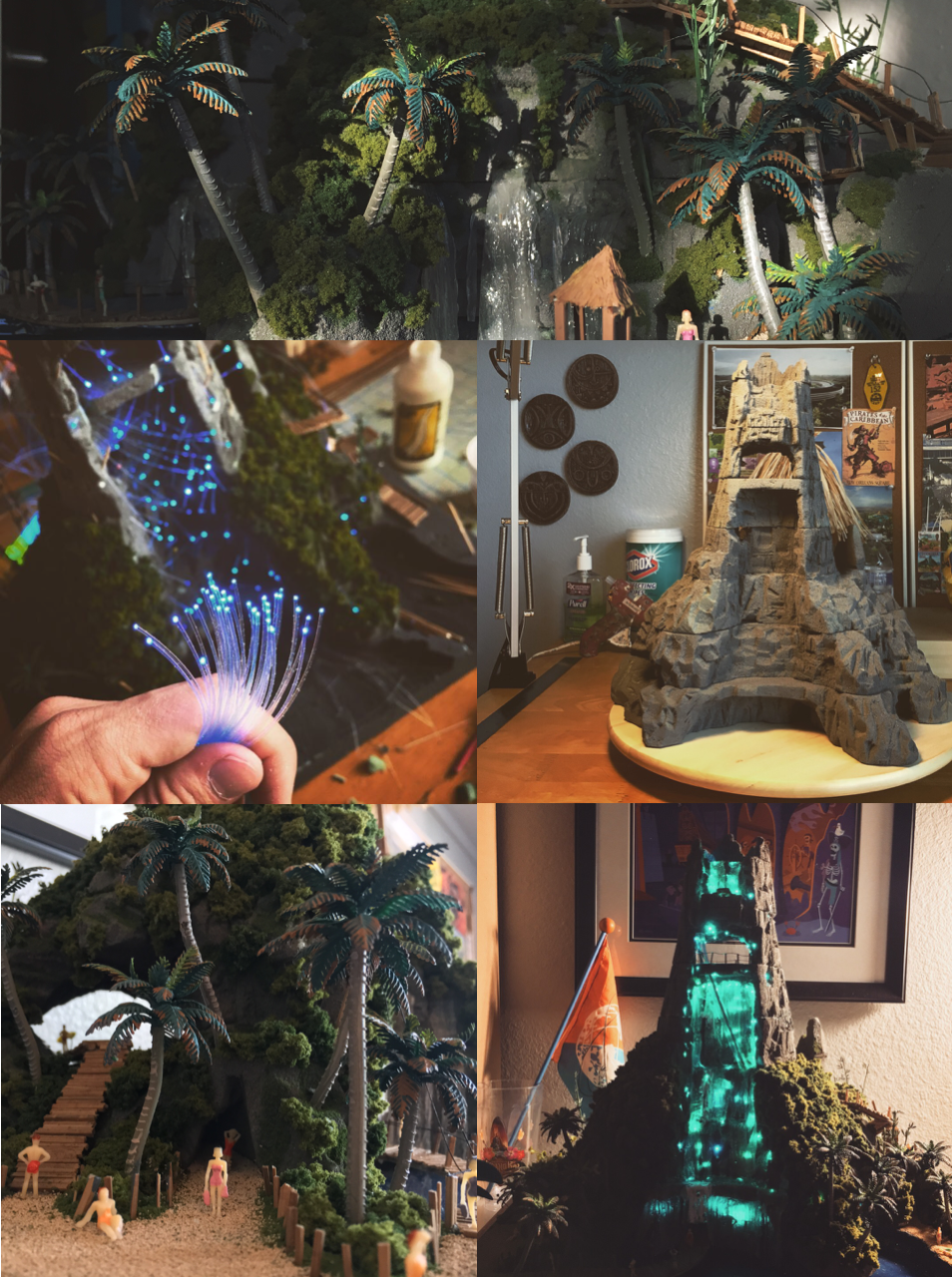 Volcano Bay, 2017
Sculpted hand carved rockwork model to gain a better understanding of scale, proportions and technical planning with installation of 150+ fiber optic lights.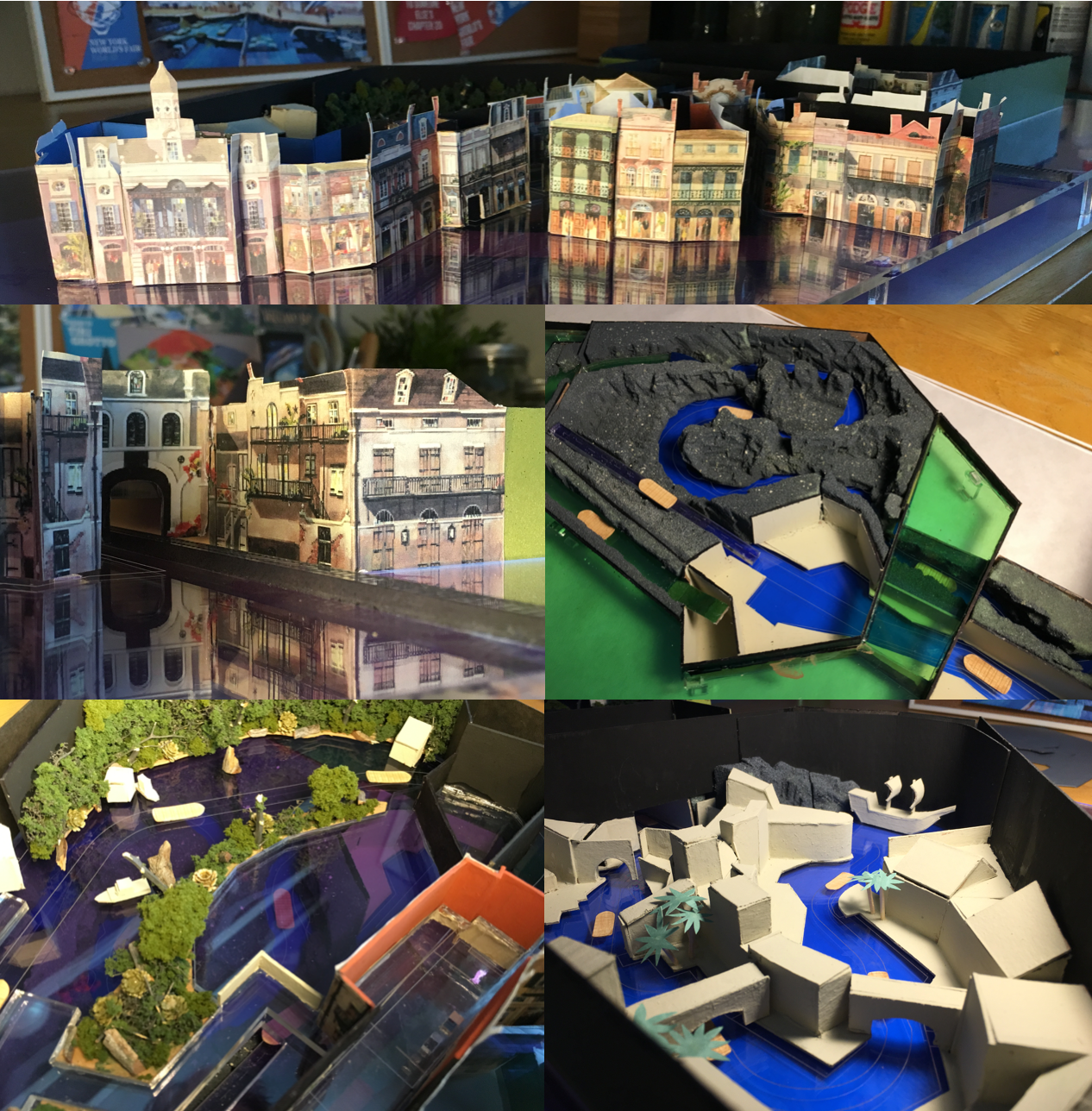 Pirates of the Caribbean, 2018
 Designed Illustrator files and had them cut in acrylic with registration marks for display. Purpose of the model was to gain a better understanding of the the squeeze play inside the attraction and brilliant use of space. Former Imagineer Tom Morris consulted on the model.


Rise of the Resistance ride vehicle, 2020

Modeled in SketchUp and 3D printed. I built the vehicle because I wanted a replica ride vehicle, and no quality models were available.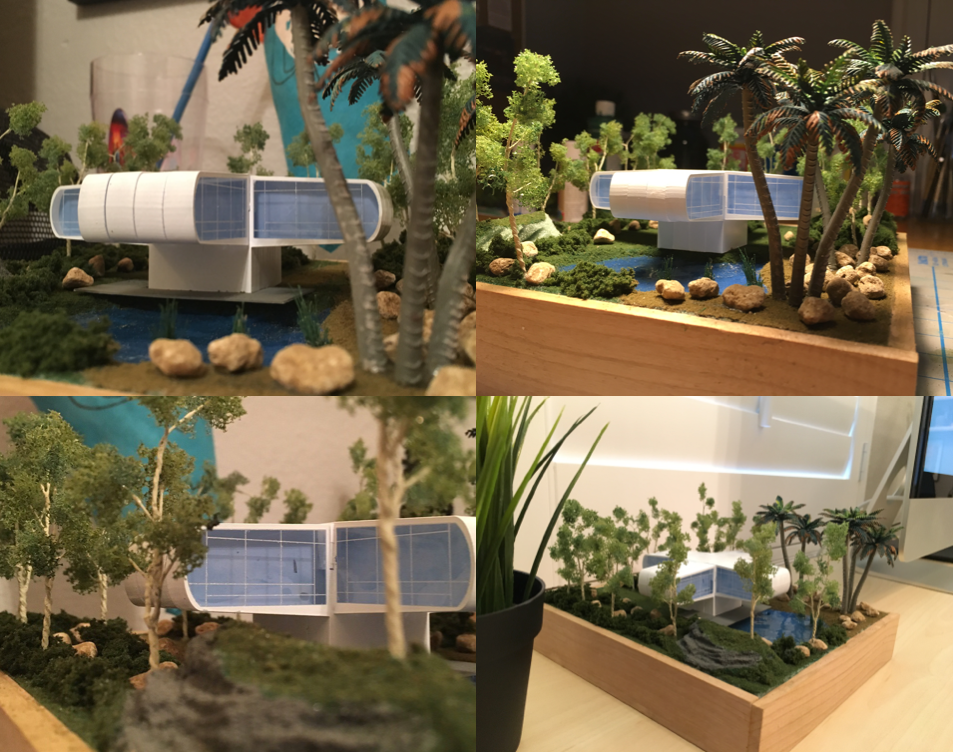 House of the Future, 2017
 I was commissioned to build a model of Monsanto's House of the Future. I built the model from lasercut acrylic and experimented with airbrushing.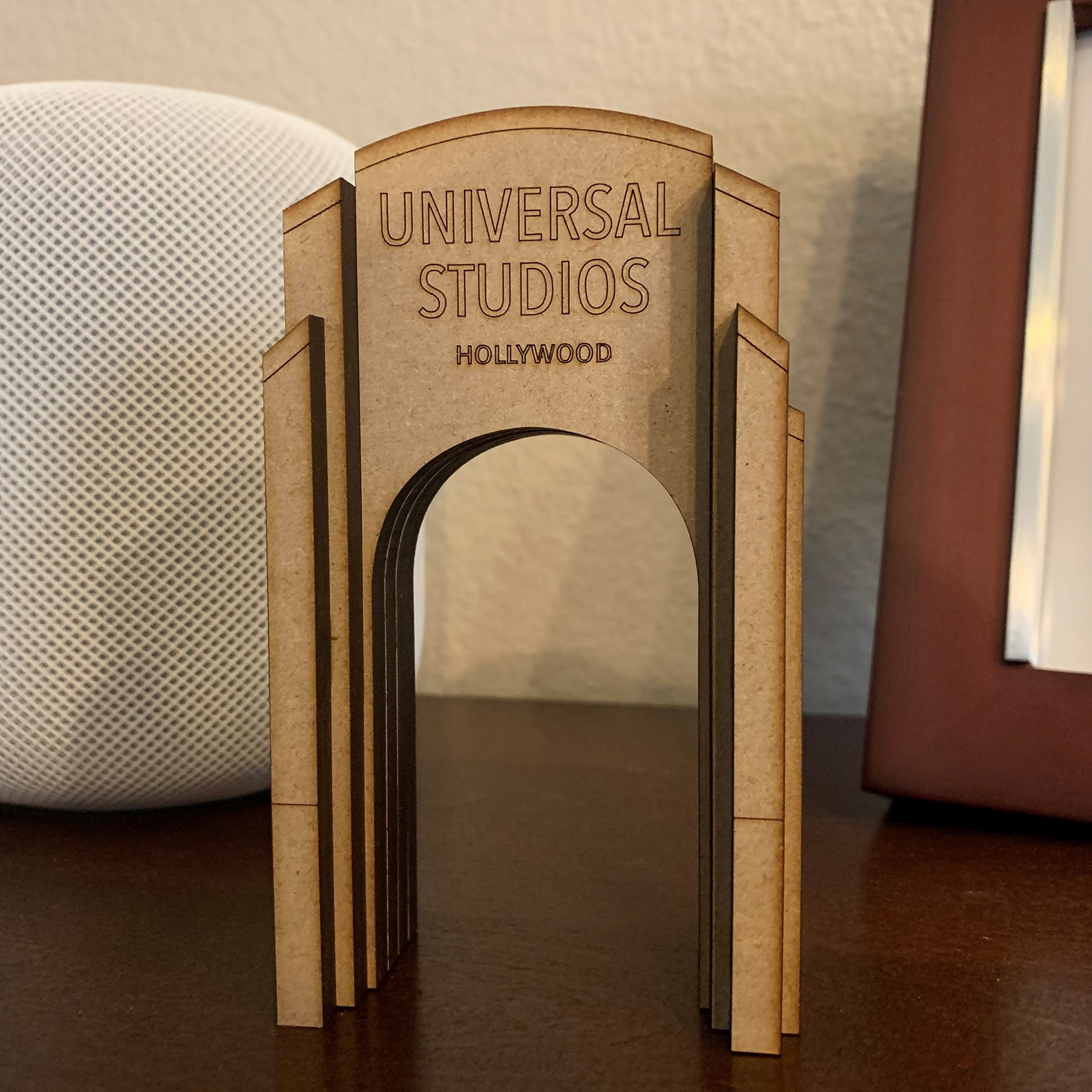 Universal Studios Hollywood Arch, 2019
I designed and built a laser cut model of the entry to Universal Studios Hollywood. I built this because I wanted my own arch and there is no quality merchandise at the time.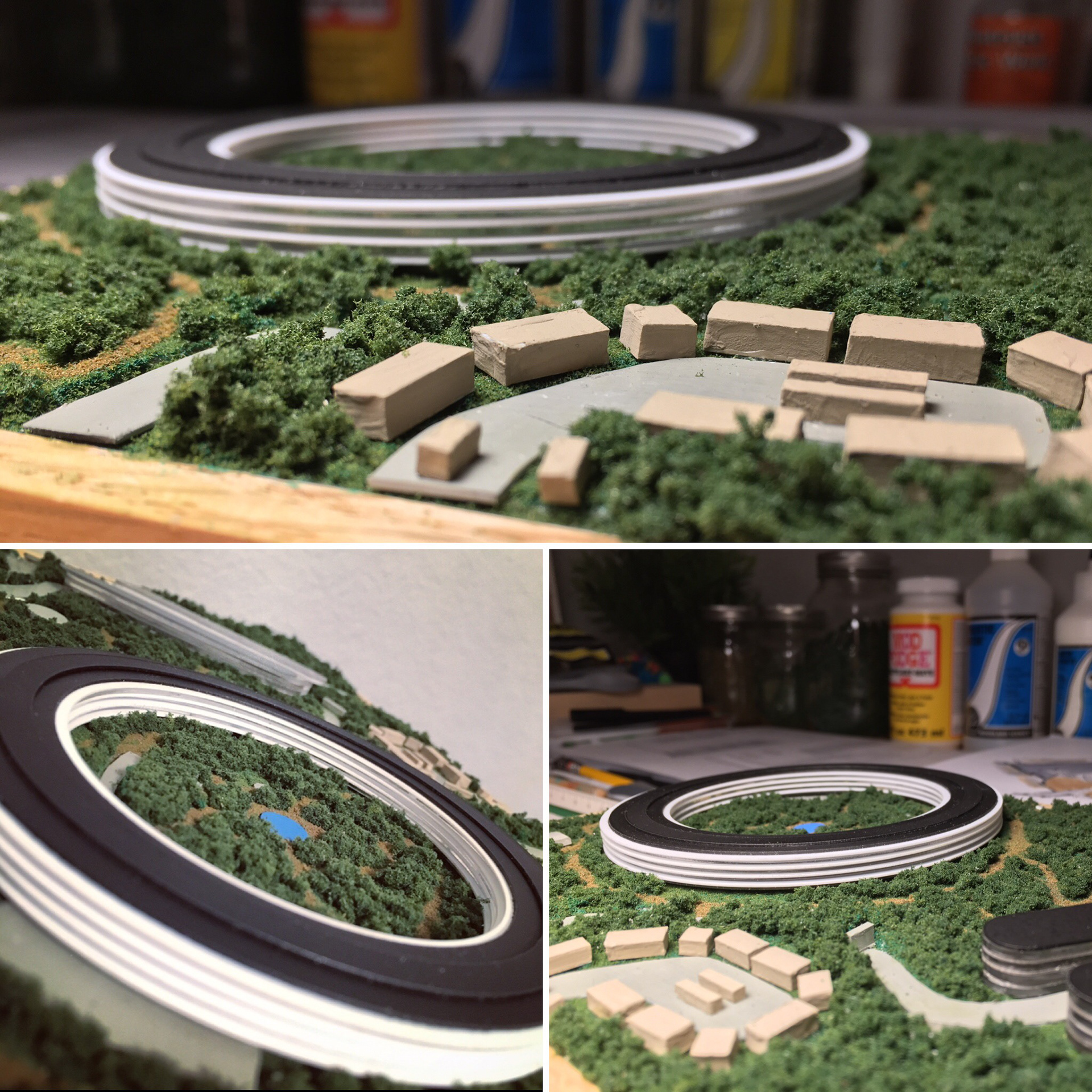 Apple Park, 2016
 Built a small scale model of Apple Park in Cupertino California. This model was an experiment in laser cutting and allowed me to build a small replica of one of the most well designed spaces to date.
Disneyland Railroad/Rivers of America, 2016
 I built this static display while the new Rivers of America was being built as a way to speculate and design the dimensional space as I was working from one piece of concept art. I also built this so I can have a great display for my Lilly Belle locomotive model.
Knott's Berry Farm Window Display, 2017
 I was asked by Eric Lynxwiler to build a model of a window display concept he was pitching to the park. Model was uses to help communicate artistic intent. Finished window display is still on display at the park.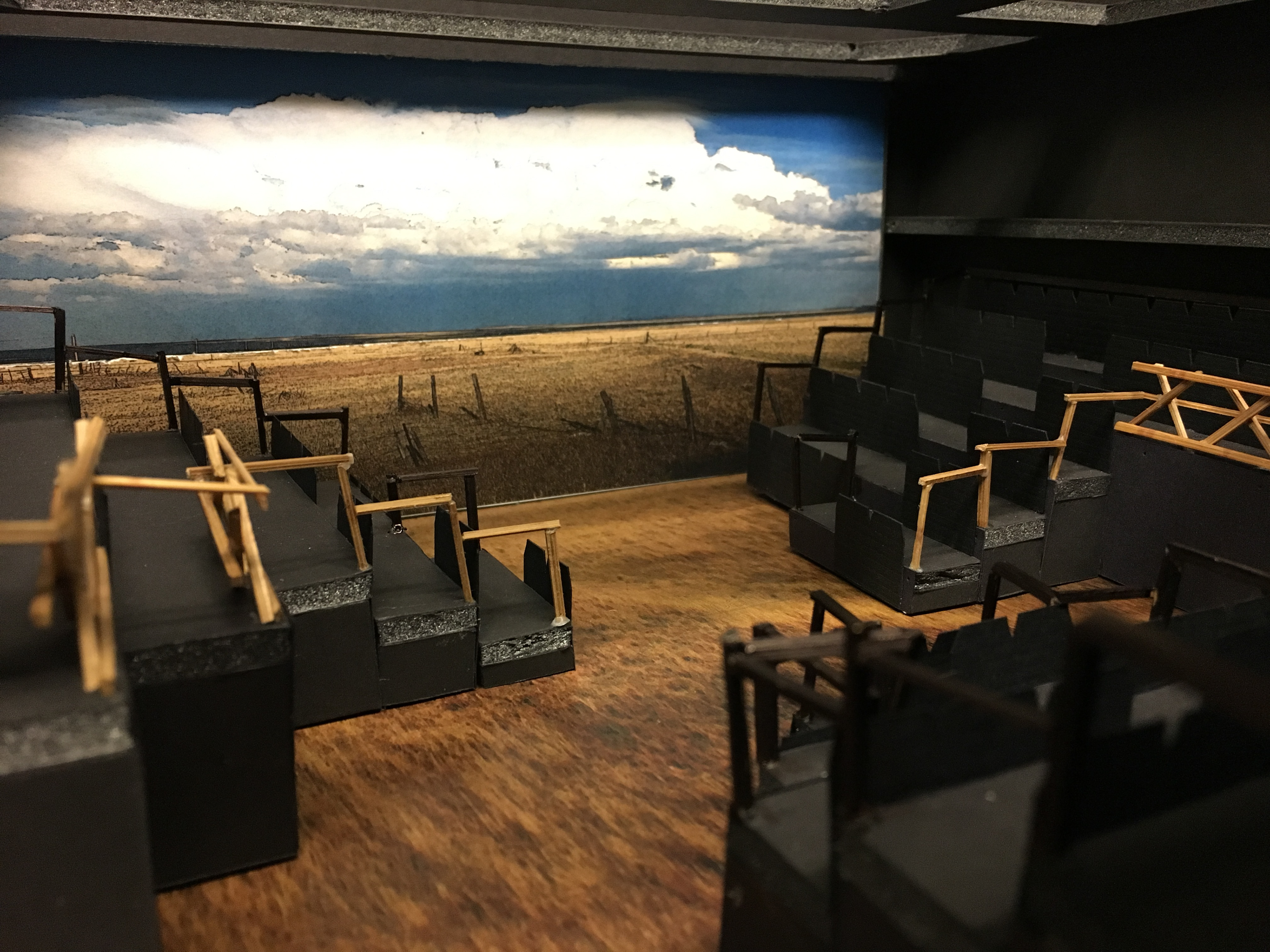 Laramie Project Set Model, 2017- I was asked to build a model of the set for the University of Redlands production of the Laramie Project. I built this model off of the show set plans and was used by the director of the show to discuss staging ideas.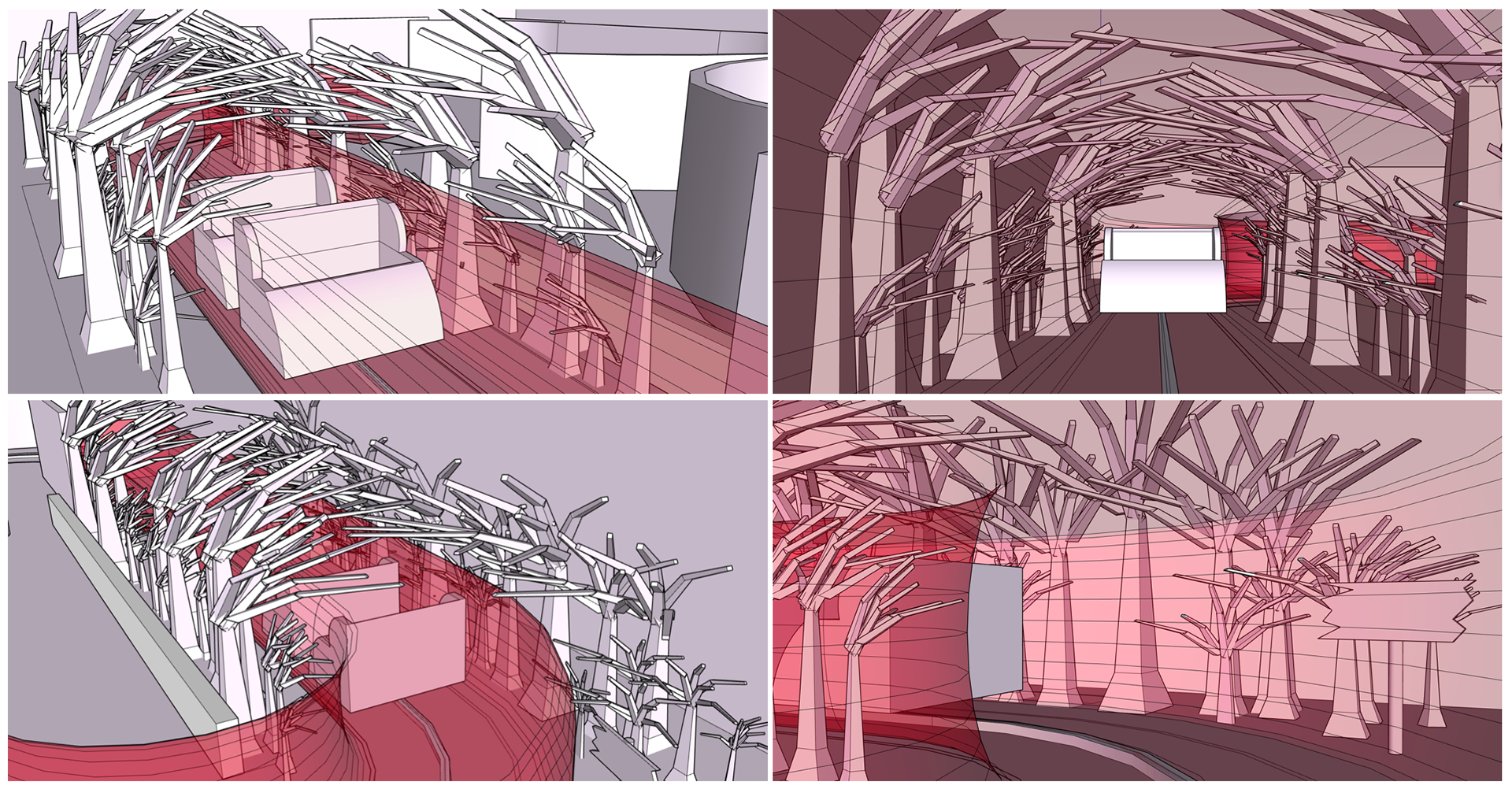 Reach envelope study for dark ride concept.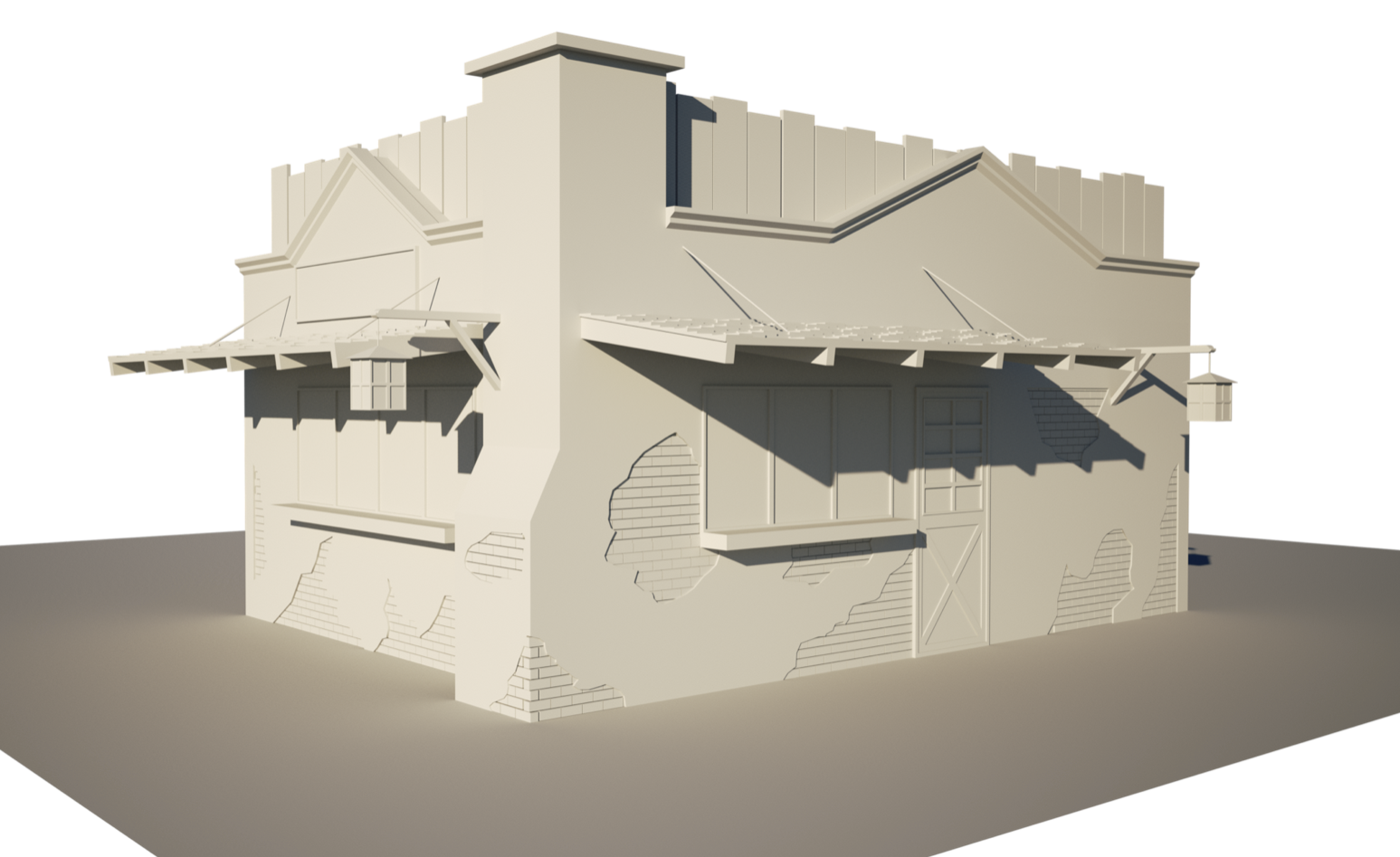 Various 3D models built in SketchUp