SketchUp, Layout, Enscape, Vray, Photoshop

I started my project by understanding what I wanted my circulation to be like in the house. I drafted rough sketches that eventually evolved into a floorplan that has a living room/kitchen that opens out to a patio in the center with a single hallway that acts as a spine connecting the other rooms. I imagined this house as one that I might live in and design in my future, so I used elements and styles that I have a personal admiration for.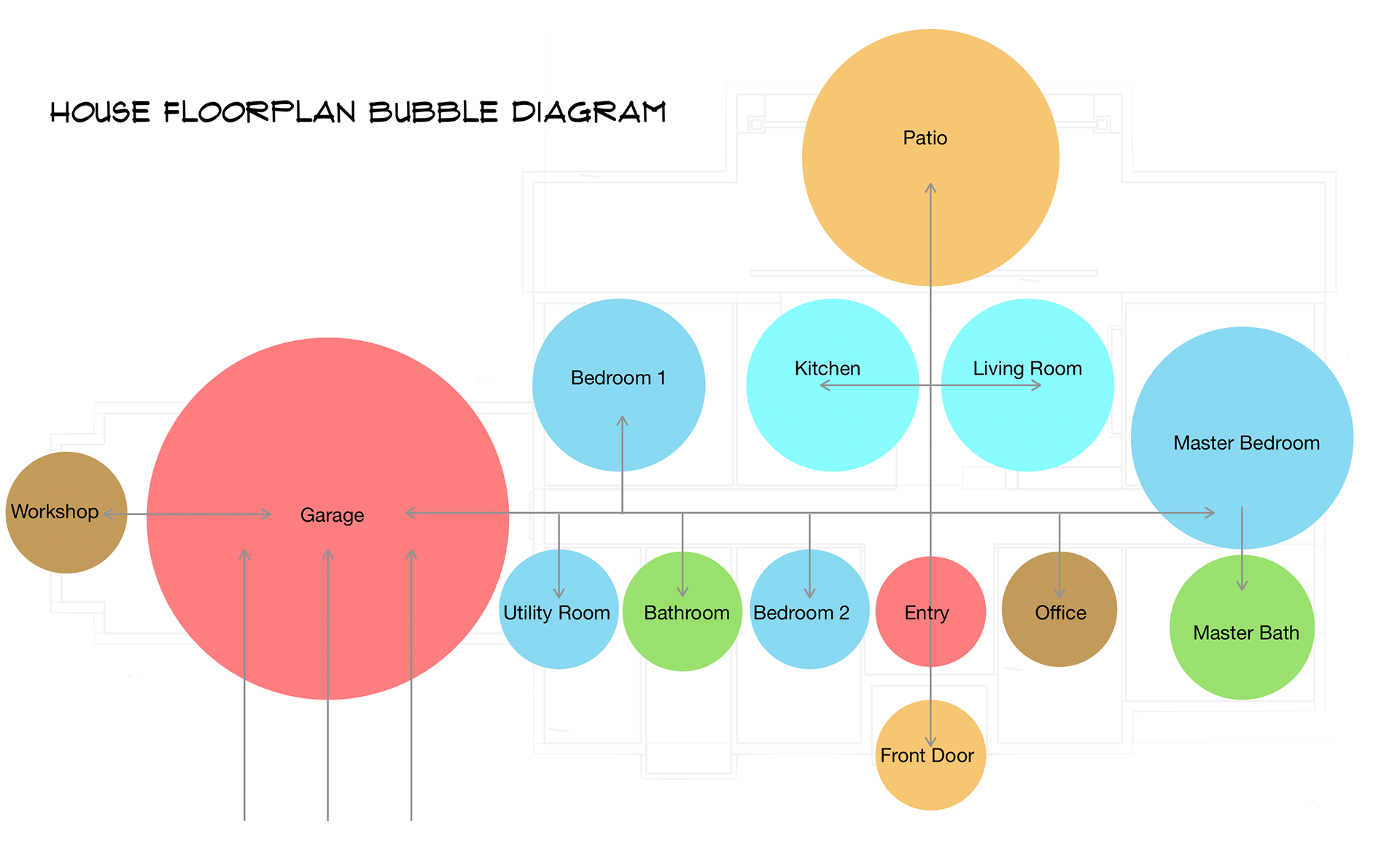 I am a huge fan of Mid-Century Modern and Contemporary architecture, so I looked to some of my favorites for inspiration with floorplans, facades, textures. I drew inspiration from Ray Kappe, Joseph Eichler and the Case Study Houses in Southern California. I did a variety of thumbnail sketches to see what archetypes and elements would look well together. I knew I wanted movement from the roofline, large panes of glass curtain walls, and textures of wood, stone, steel and glass.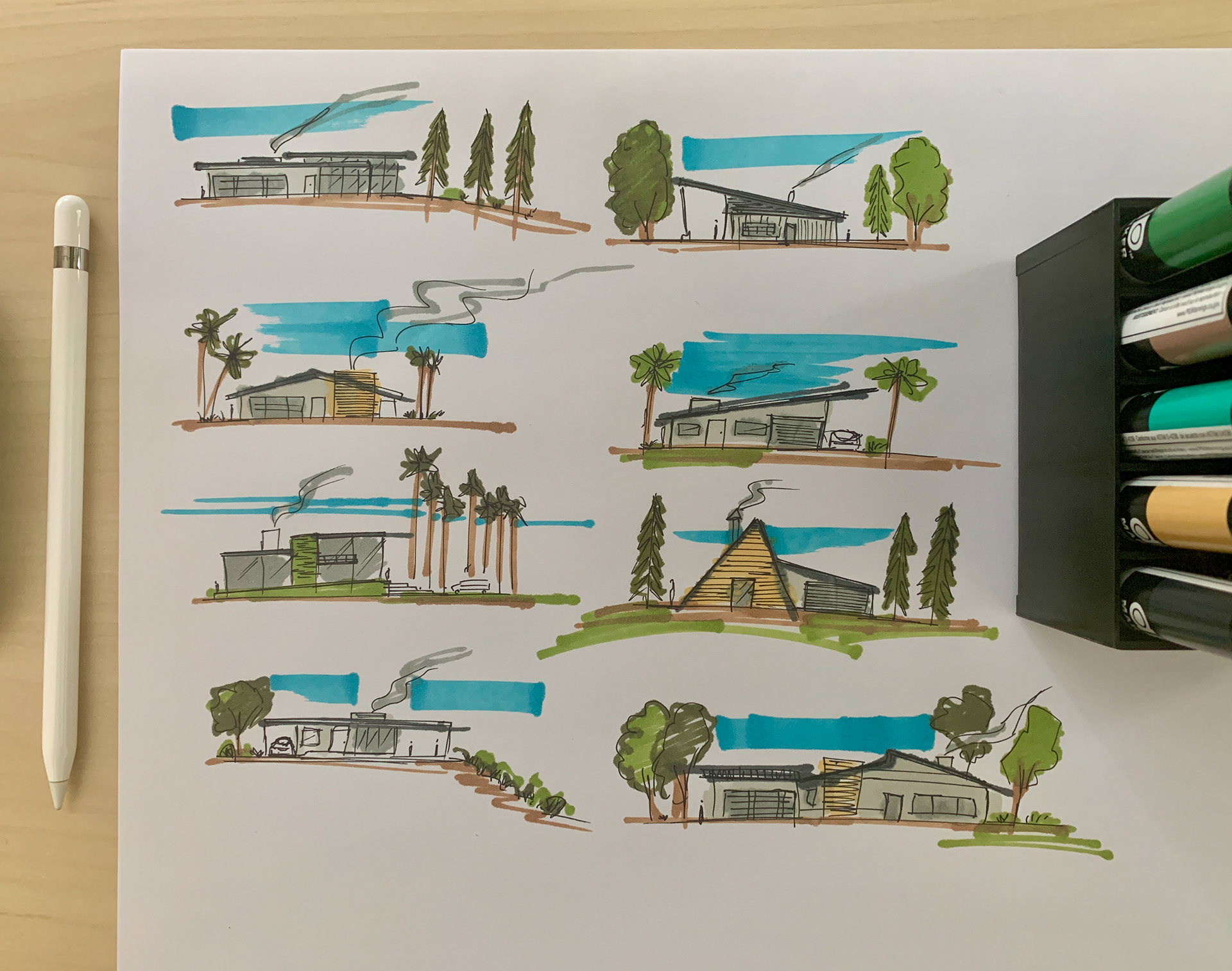 I jumped into 3D modeling while adjusting the floorplan to fit within the architectural elements of the facade. I modeled the site and house in SketchUp on macOS.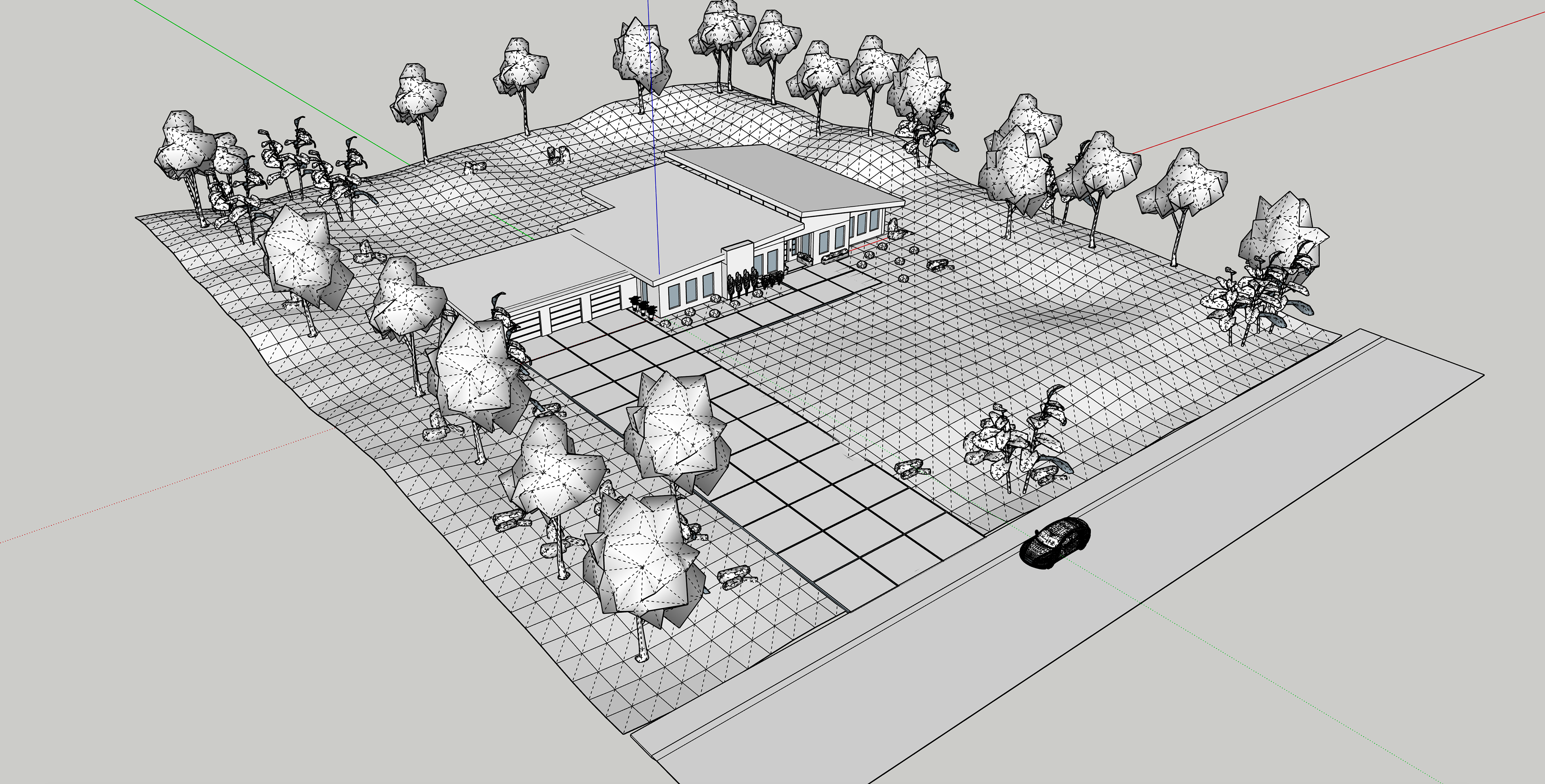 I created a variety of elevations, assembled and drawn in LayOut and Photoshop.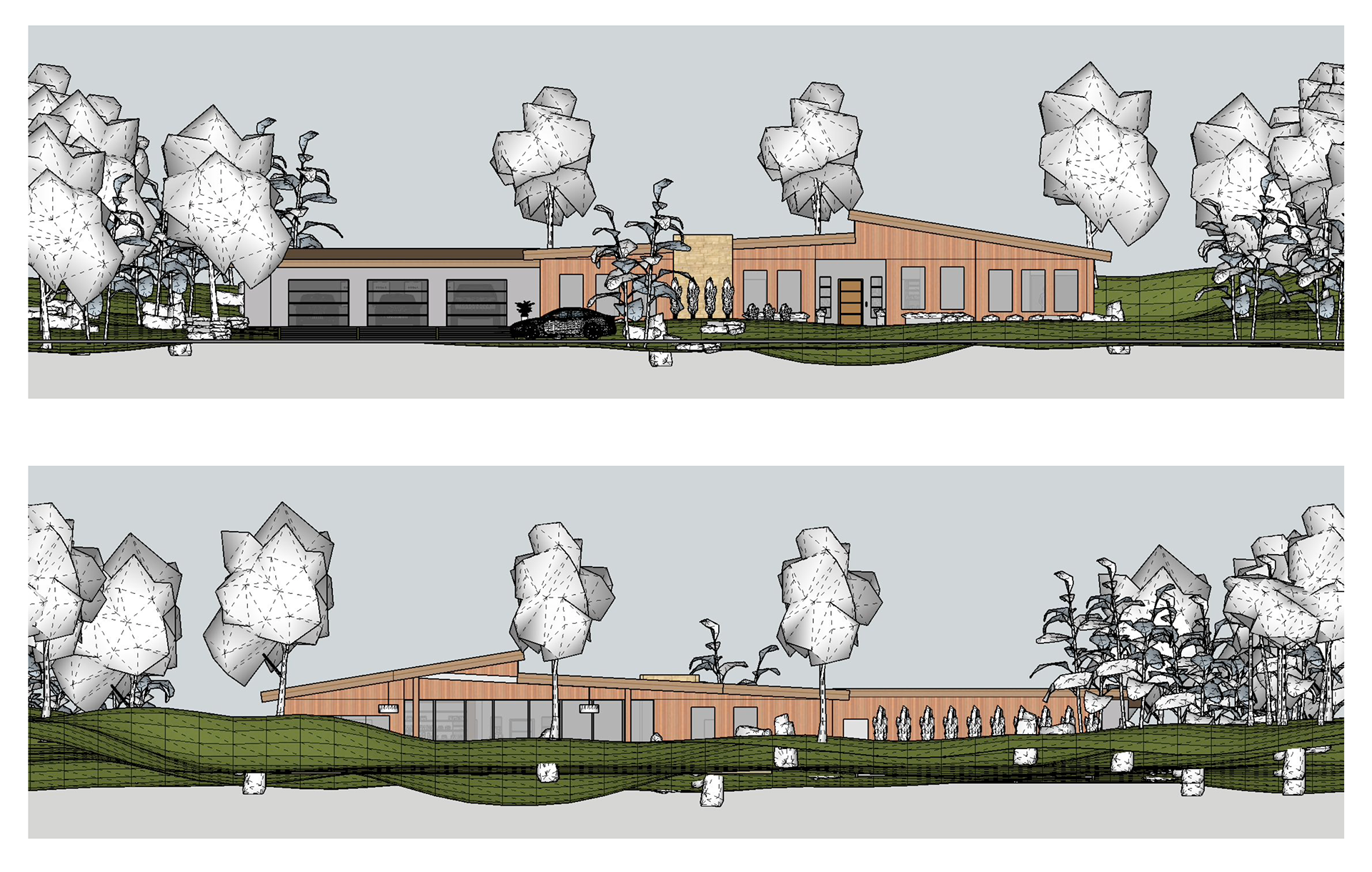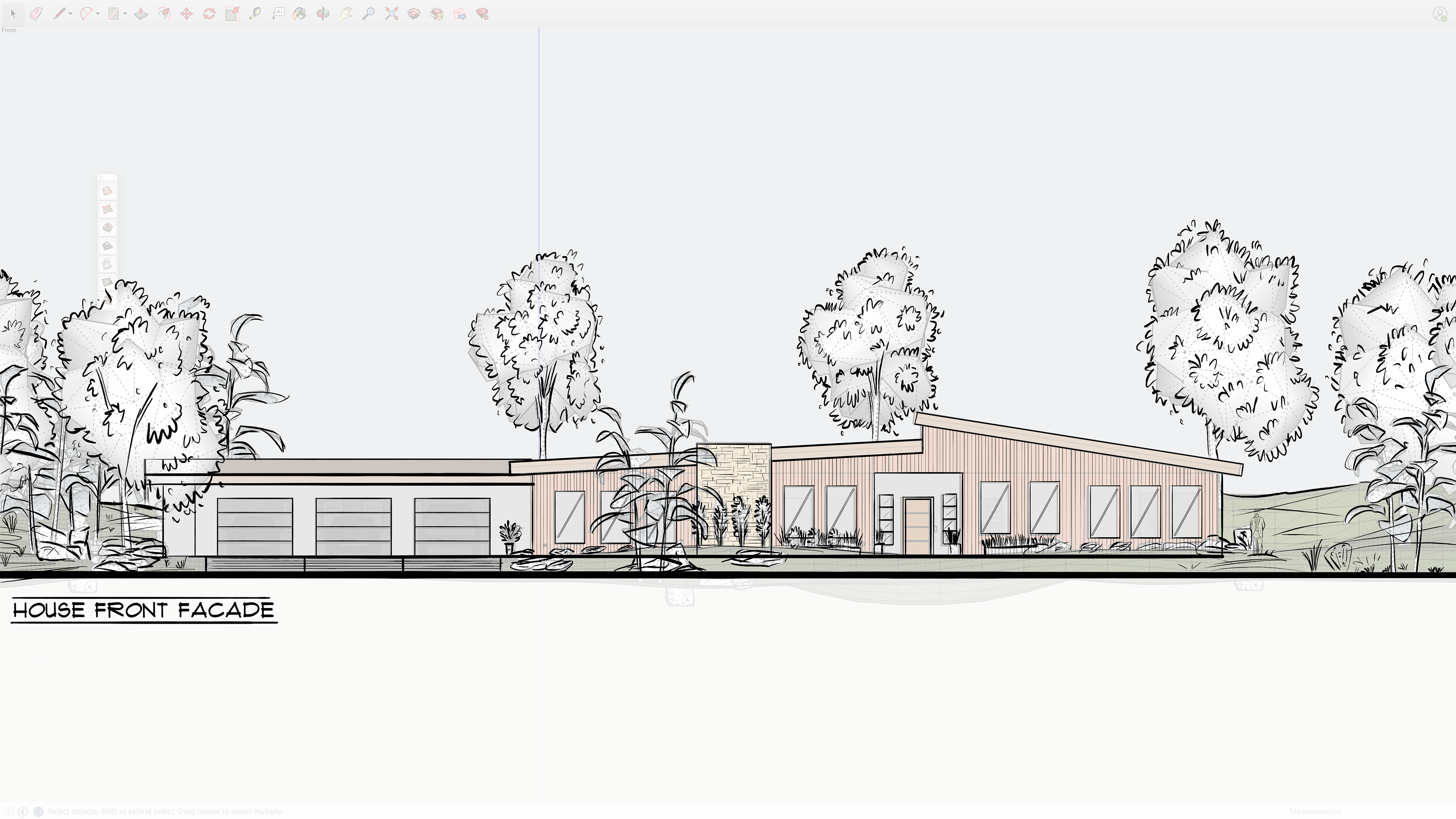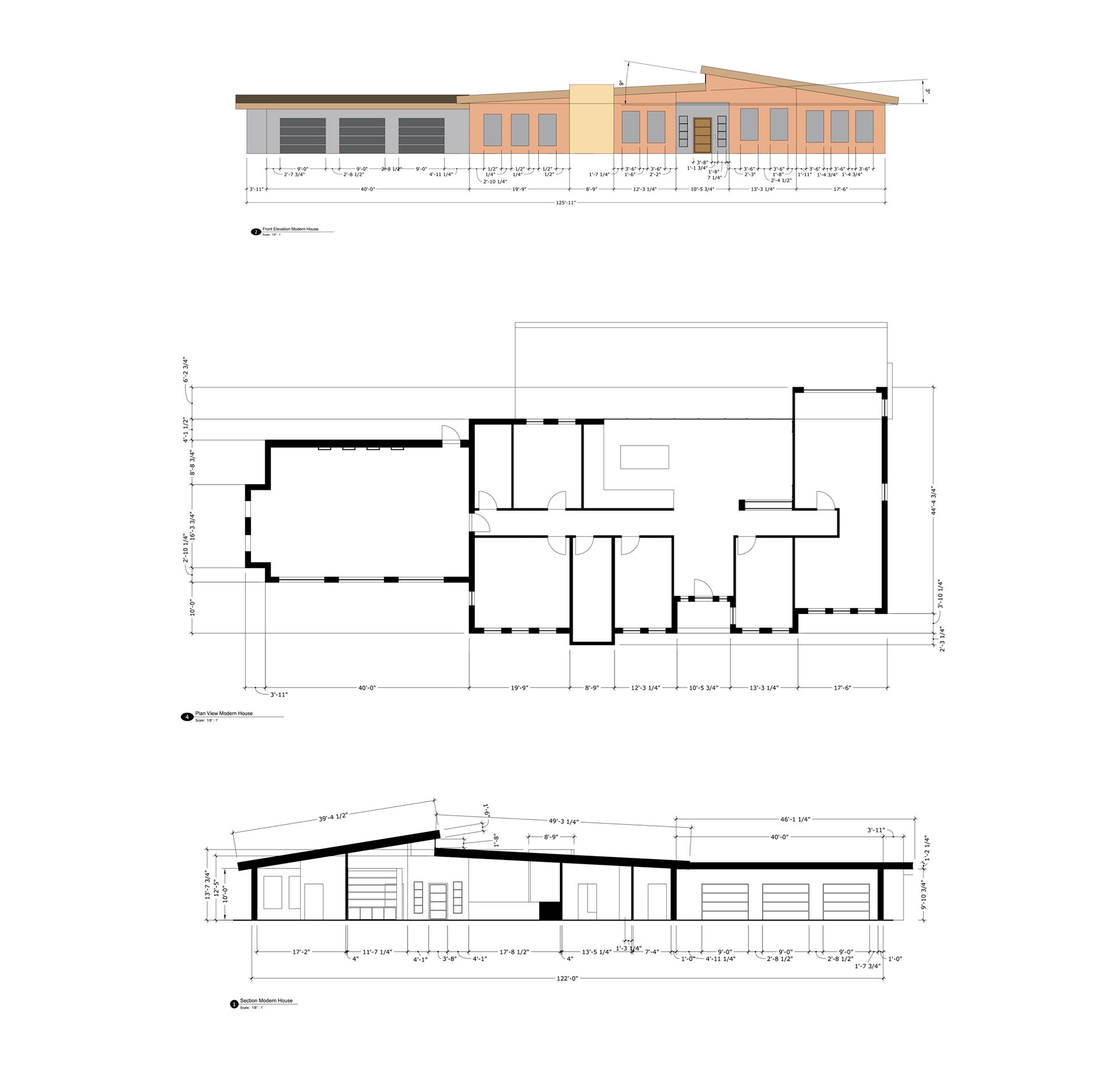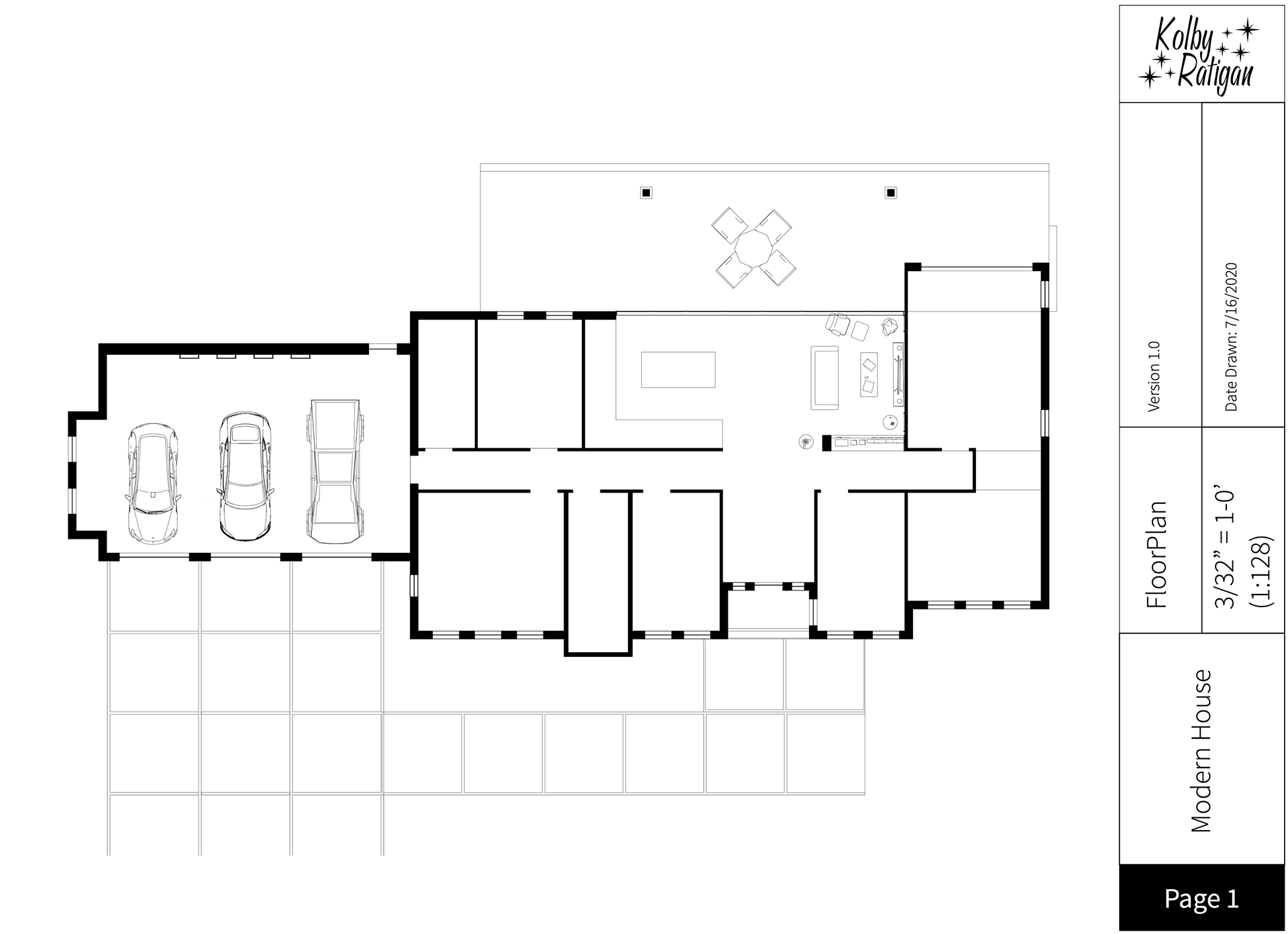 The next step was to move the SketchUp model into Enscape. I transferred the files into Enscape via Bootcamp on my Mac and then began to render the model.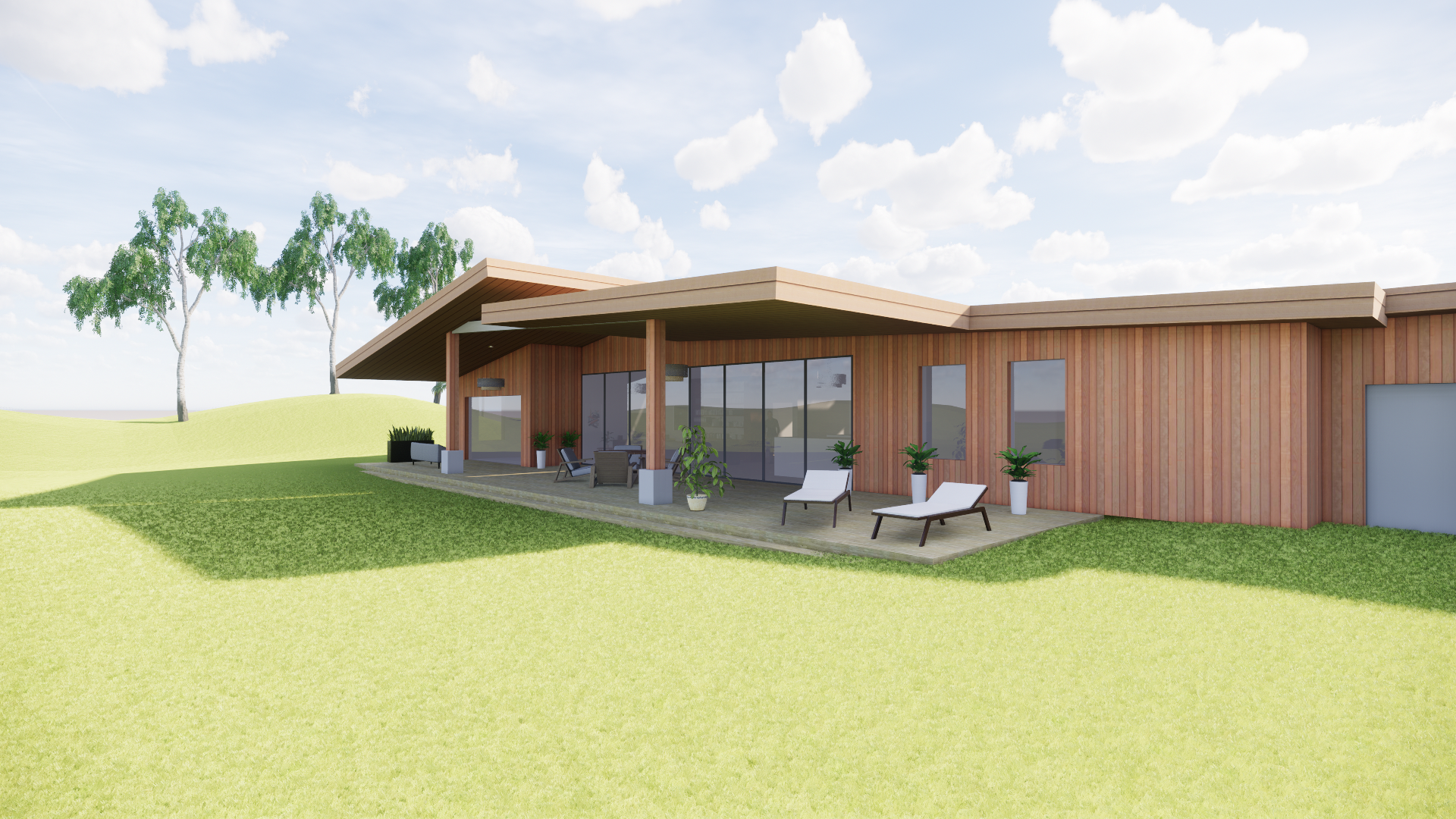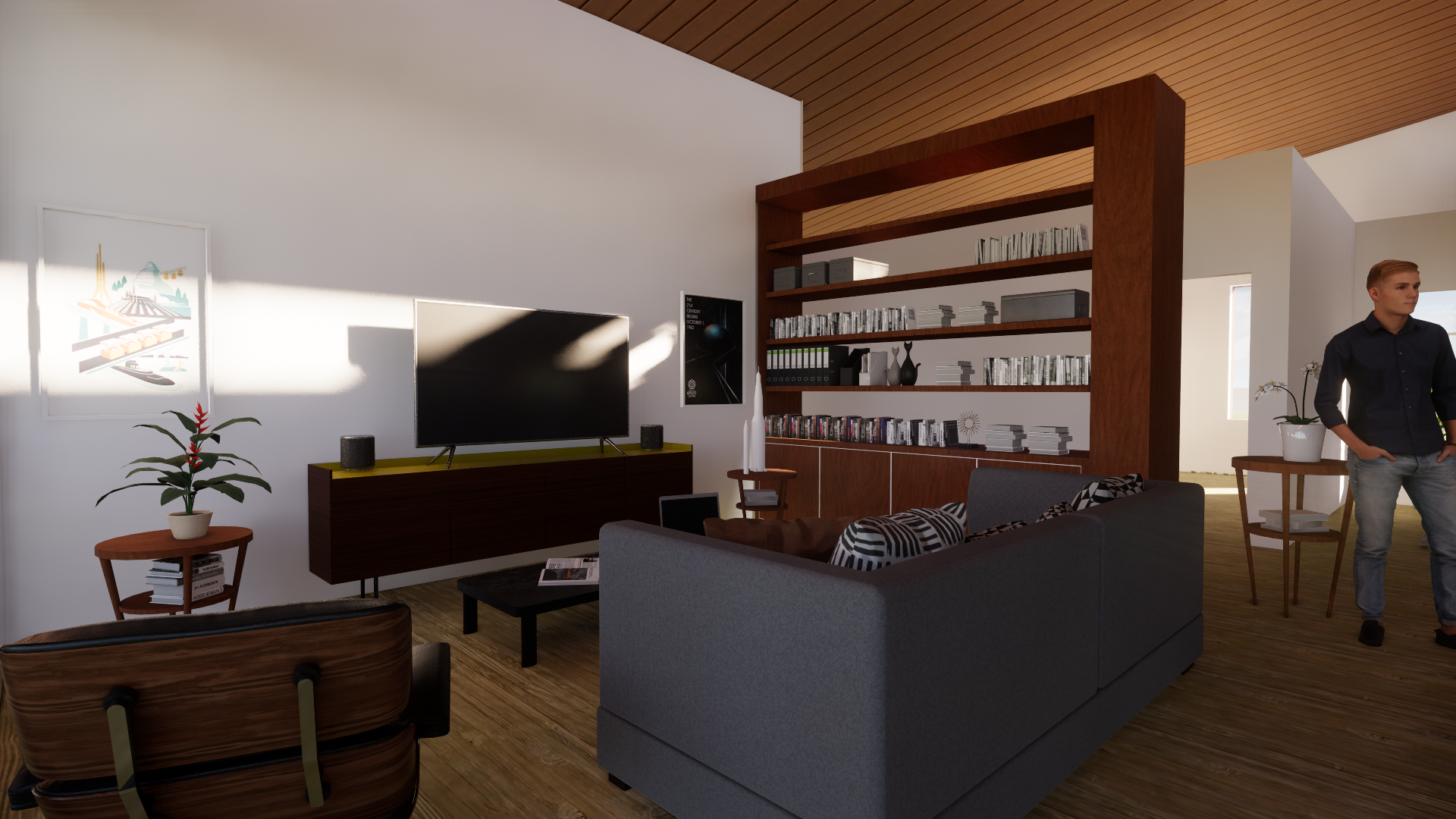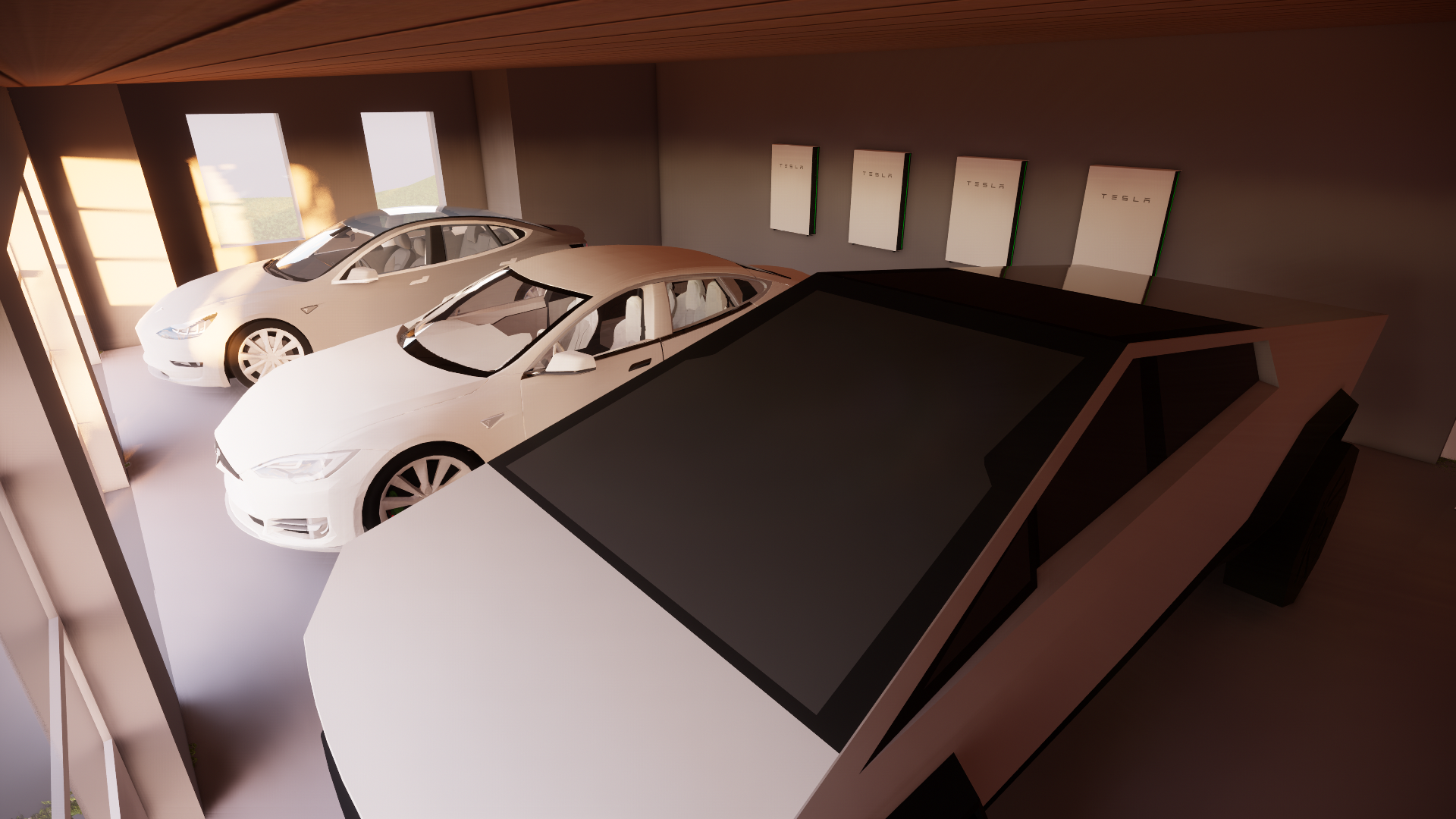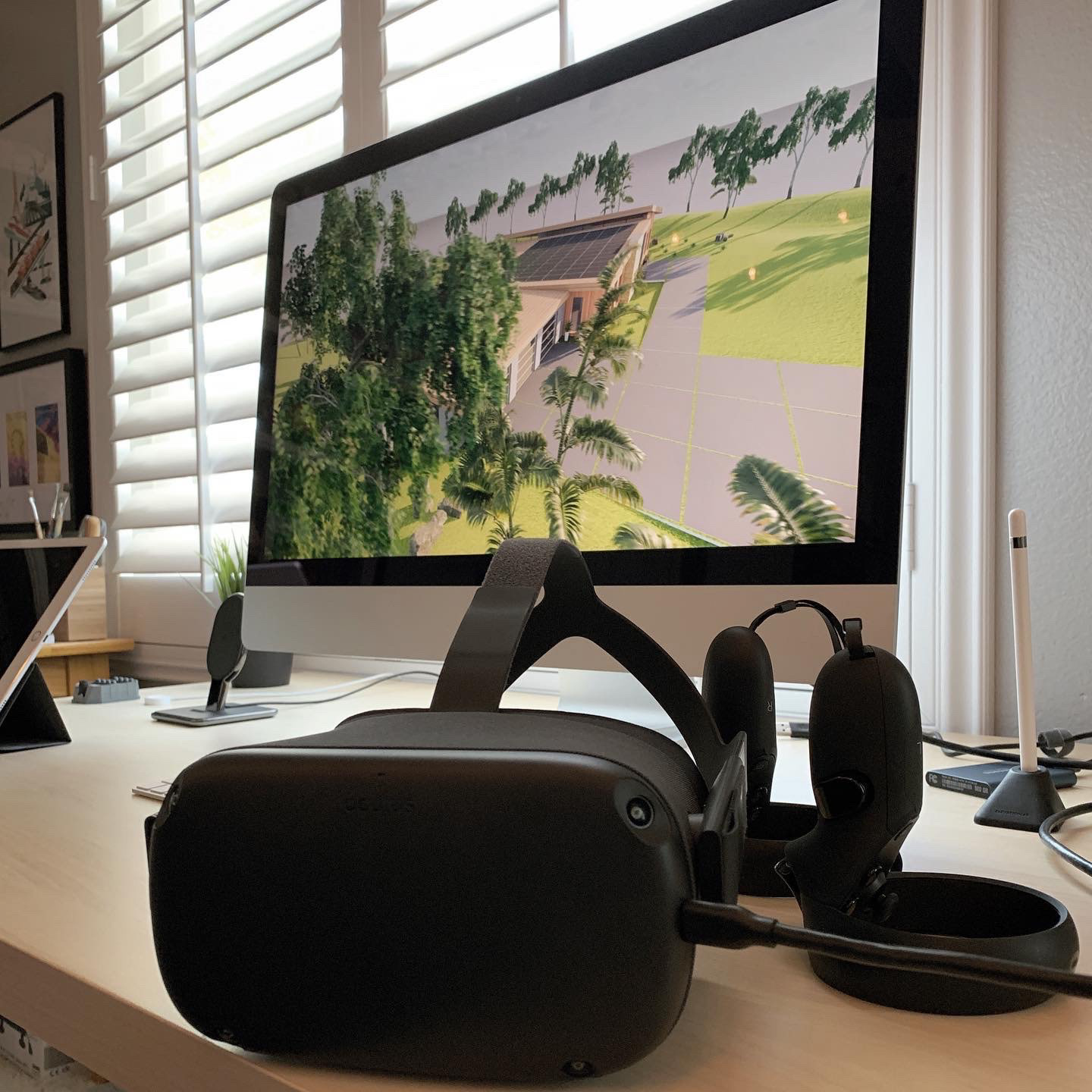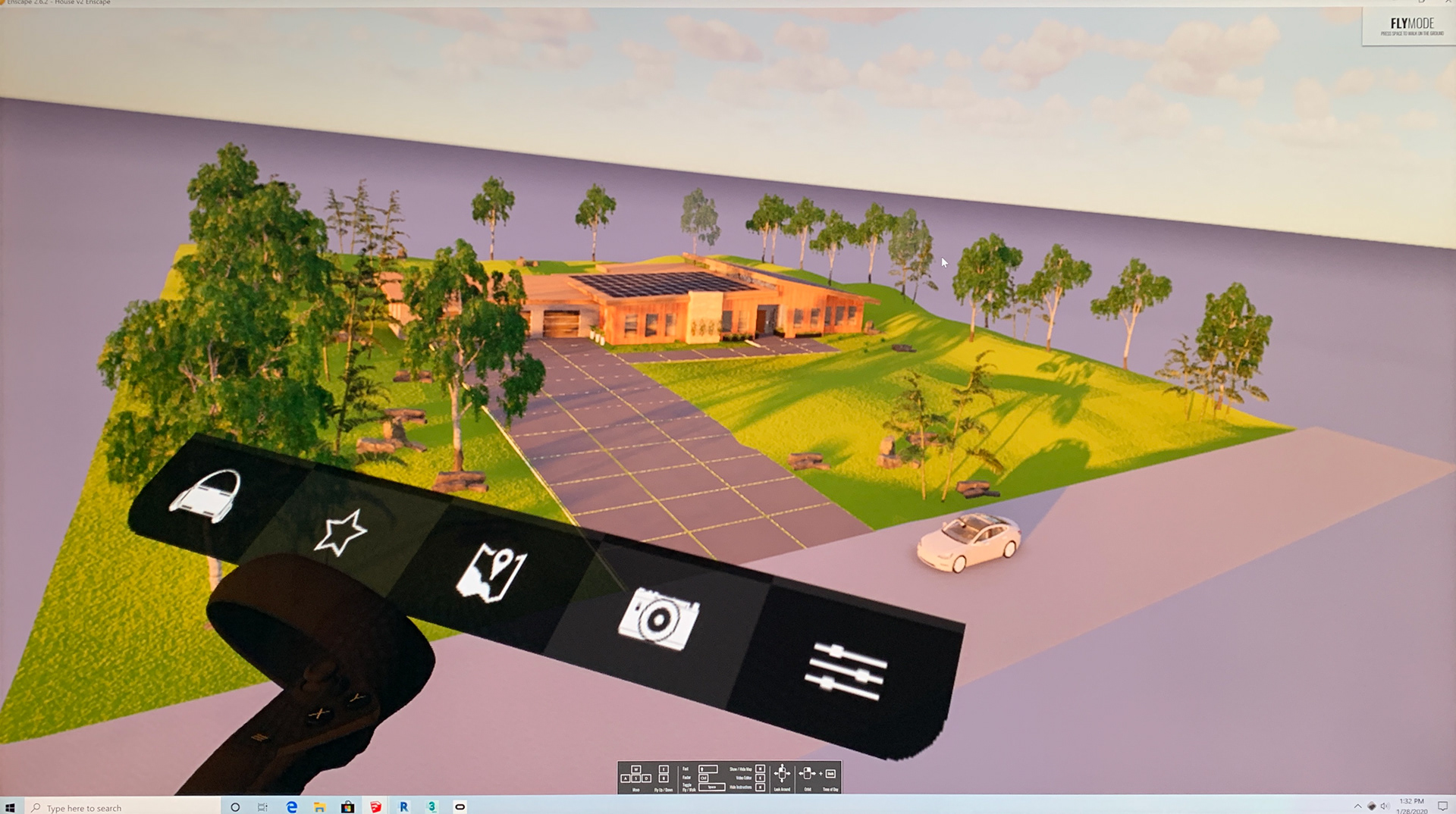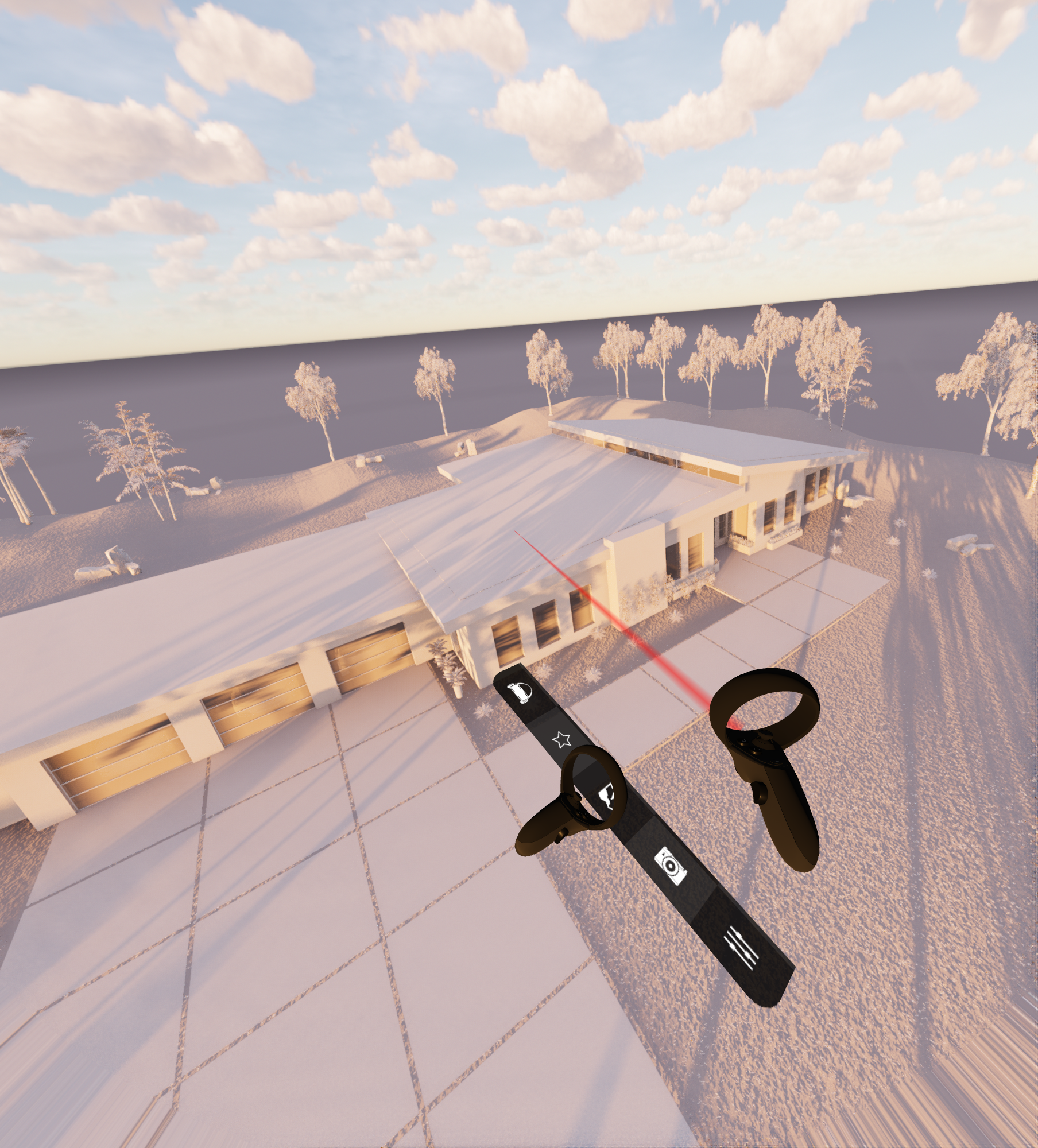 Lastly, I created a fly through animatic of the project, paired with a musical score from Ford's Magic Skyway at the 1964 New York World's Fair.