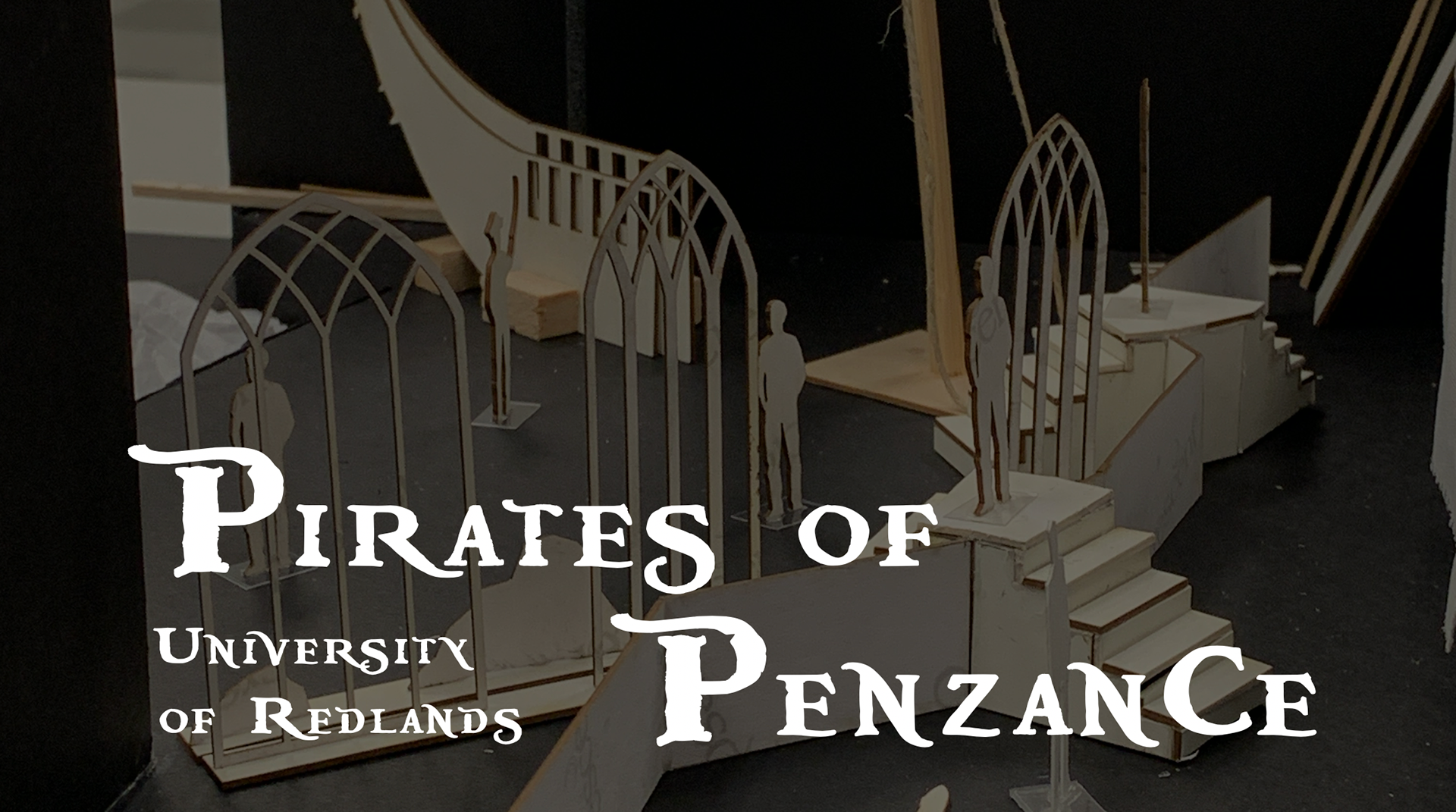 I was the Associate Scenic Designer on the University of Redlands's planned Spring 2020 production of Pirates of Penzance. I worked directly with my professor, Trevor Norton, from the initial discussions through the schematic design phase. Unfortunately, the show was canceled before scenic fabrication was to begin, however all the concept design work was completed. 
The University of Redlands decided to produce another show for the spring season, Proof. I was the lead scenic designer and art director on this project before it was canceled because of COVID-19.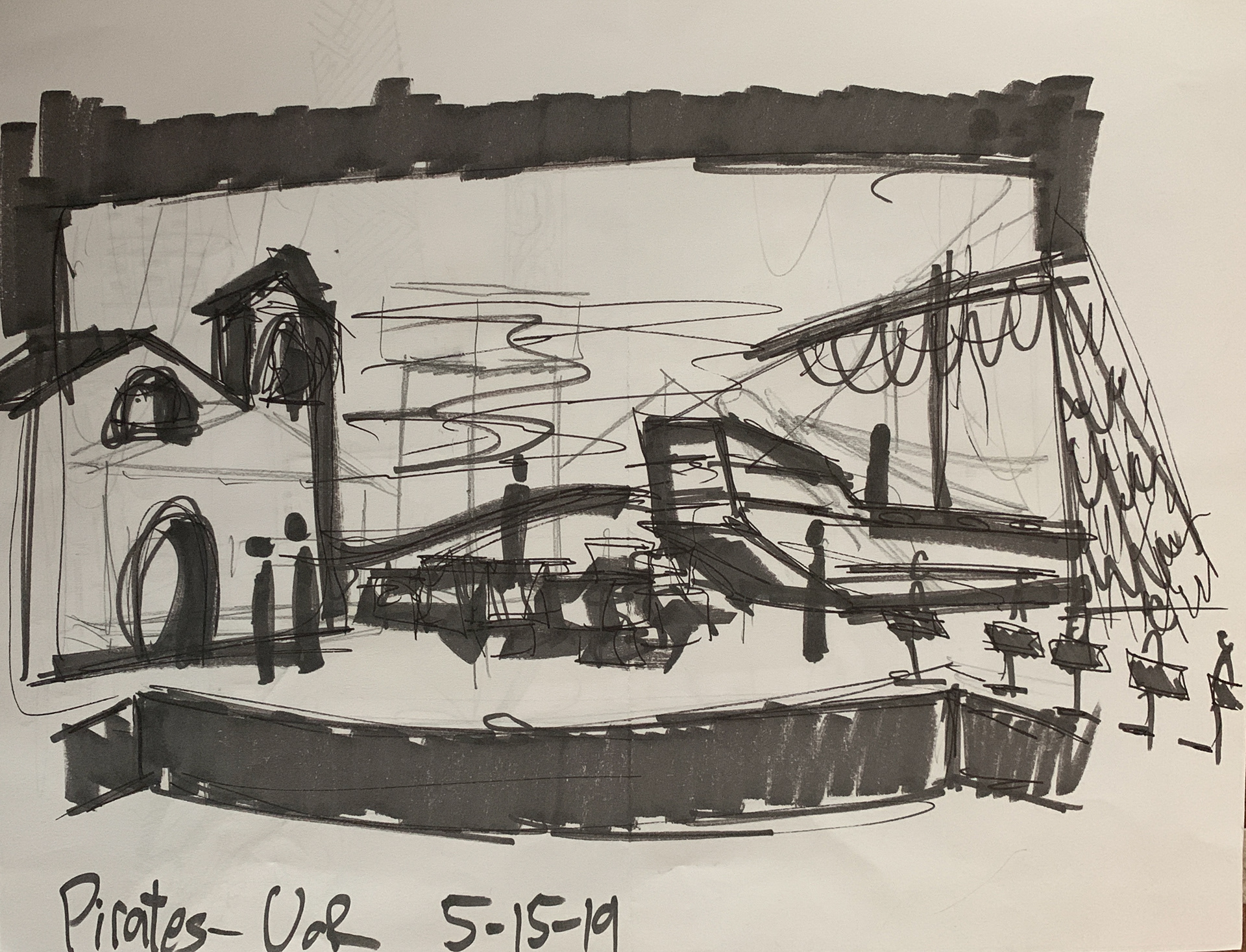 I started sketching out ideas in the spring of 2019, but we didn't start the majority of the design work until the fall semester. We had a very strong idea of what types of elements we would like to see built, such as the figurehead from a ship and shrouds to climb. Trevor created the idea that the space would be aware of the comedic nature of the show and that the show was taking place in Redlands. I assisted in curating research on the potential scenic elements and set pieces for the production along with a chart that helped guide our design by specifying where on the spectrum our design language would land.  Then I moved into SketchUp to quickly mock up the space and get a general massing for the stage.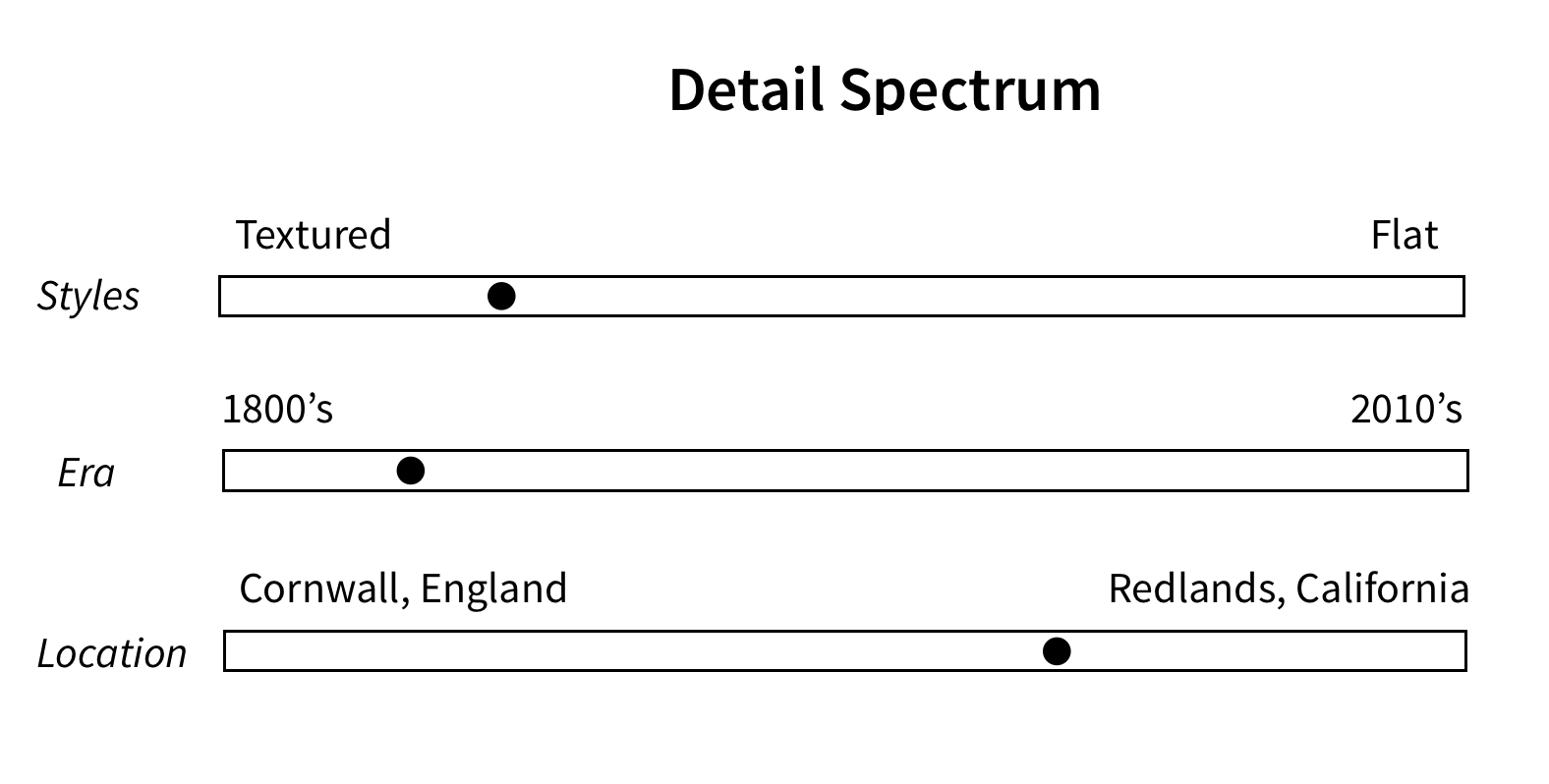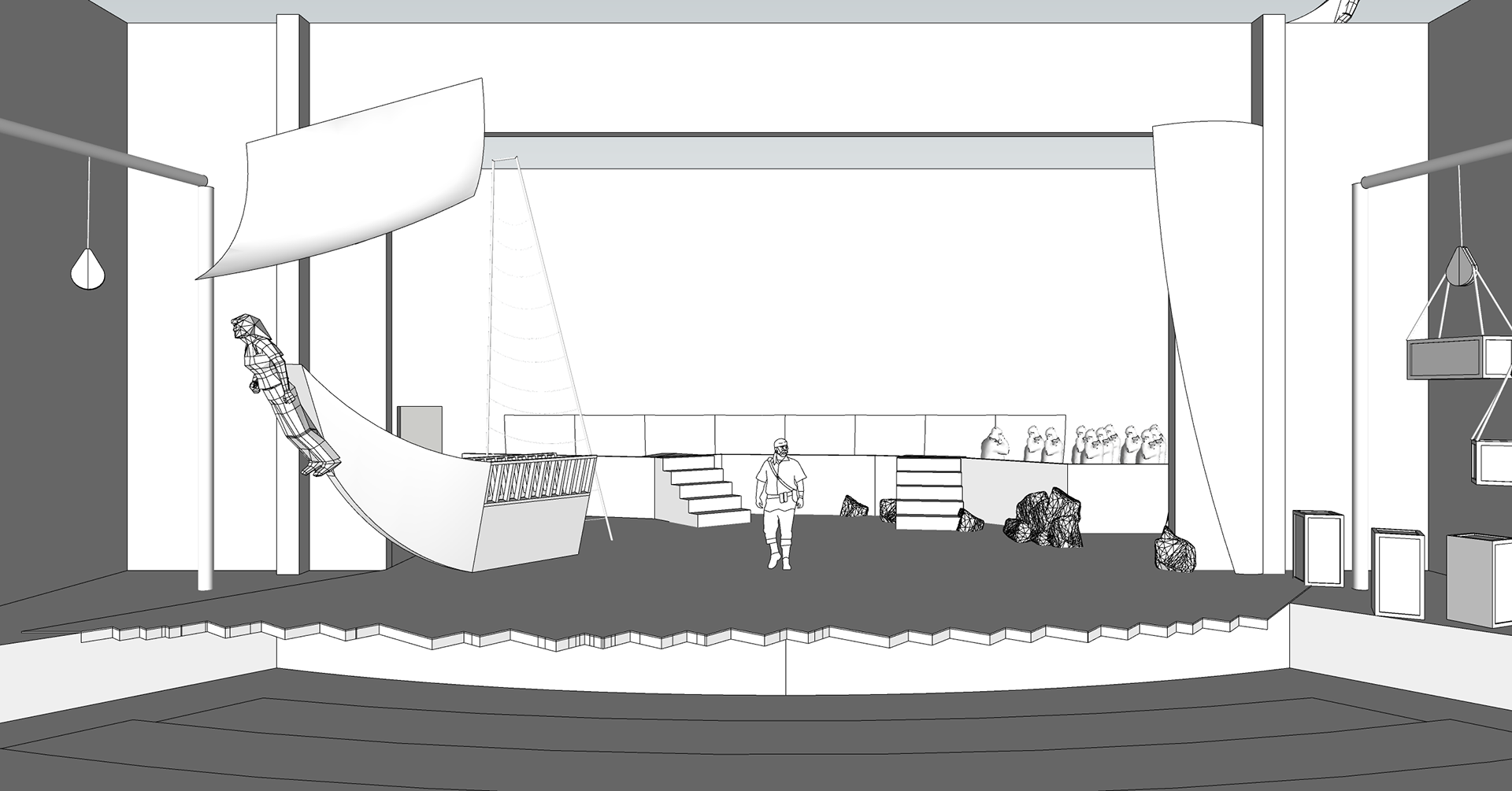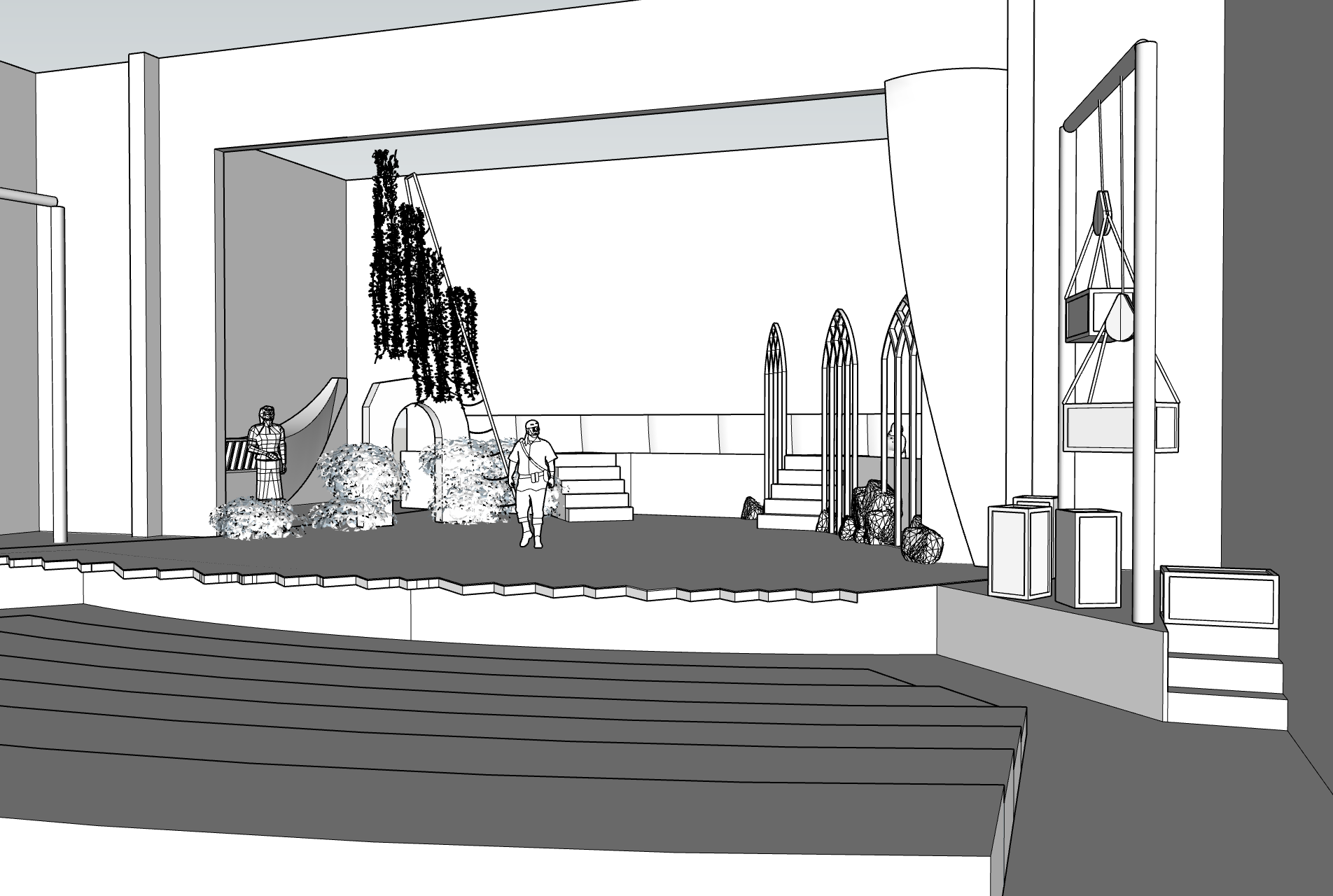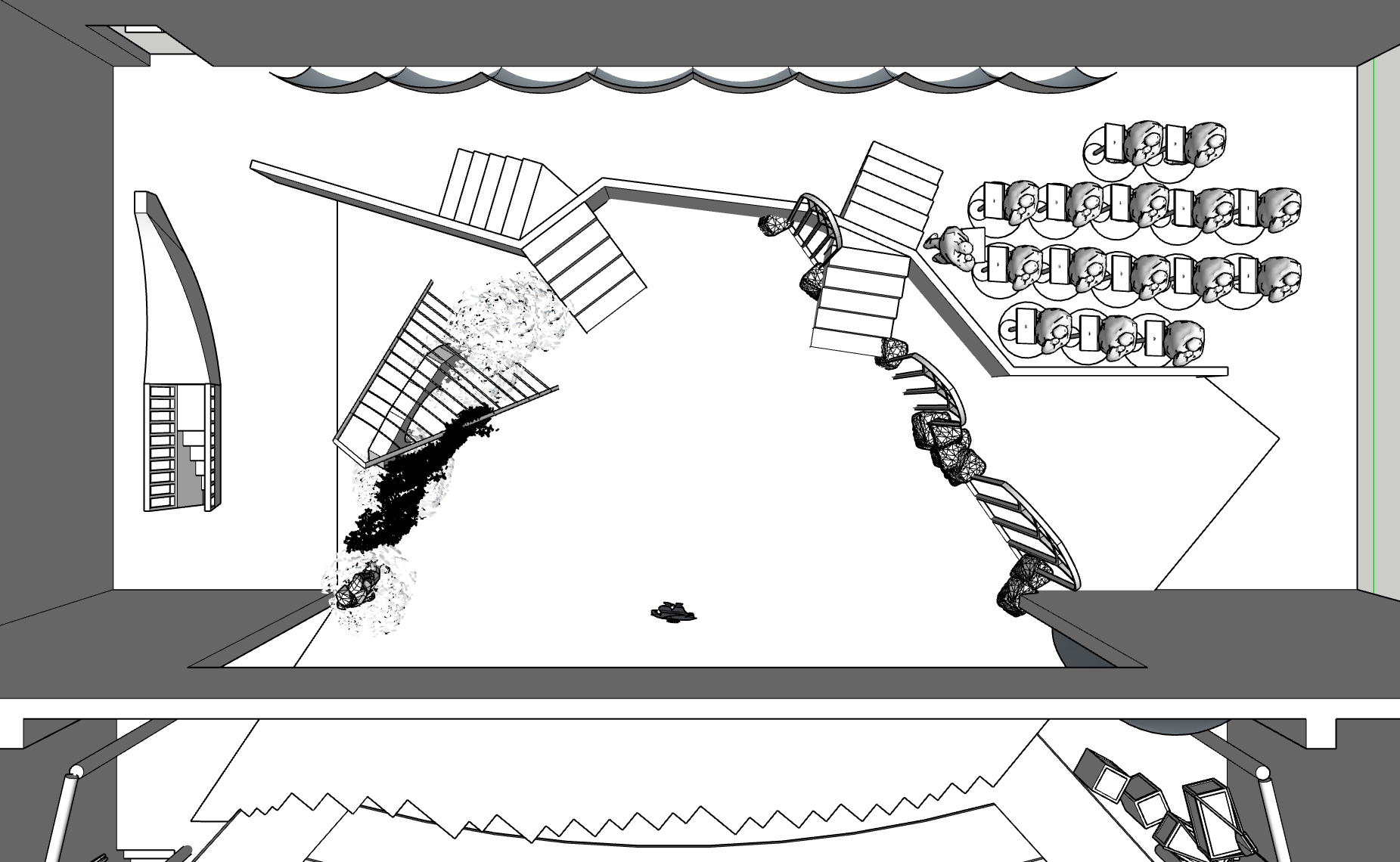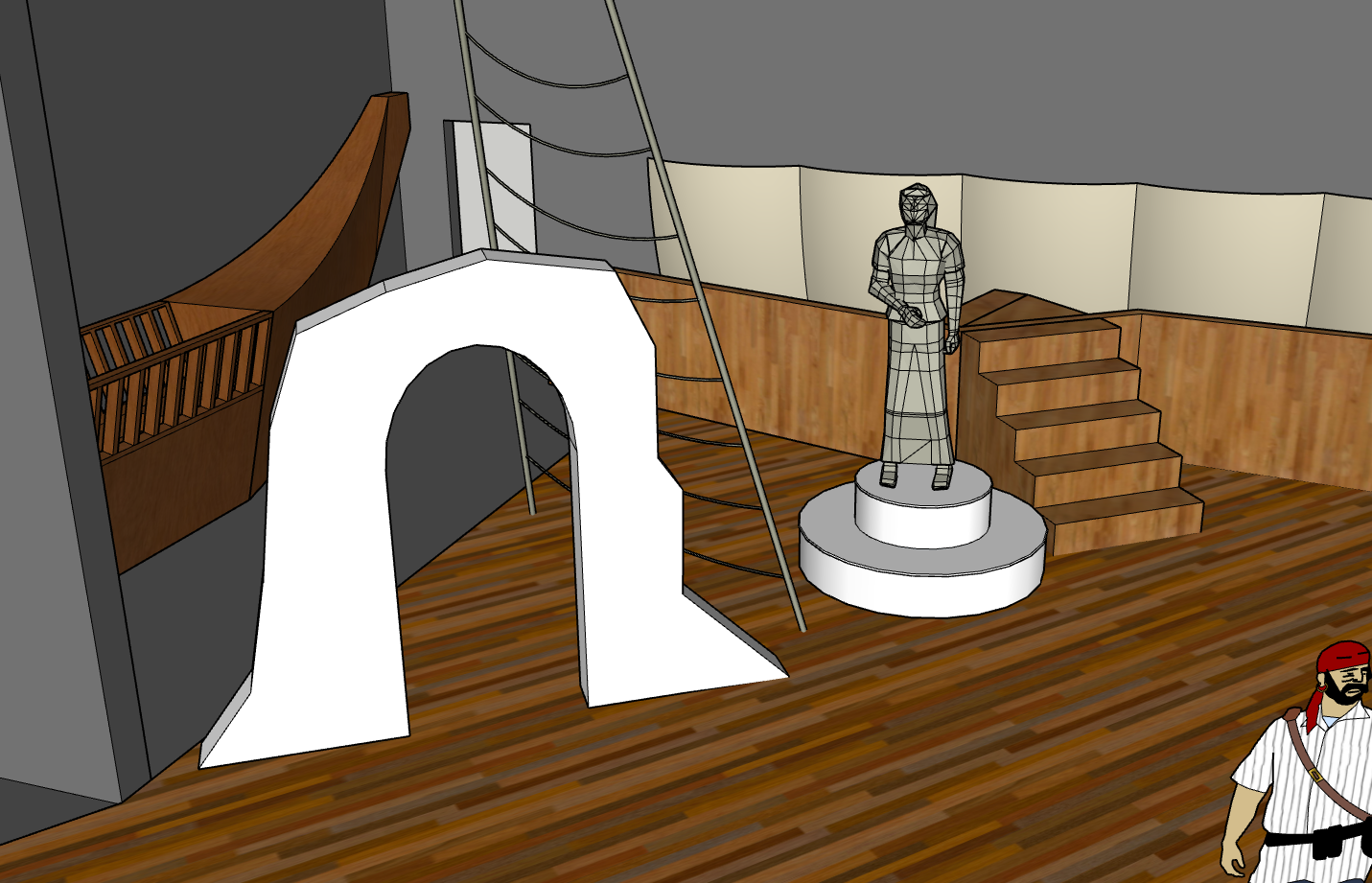 I used SketchUp to help create rough renderings that visually communicated the concepts with the director. I also created some animatics that displayed the various transitions the stage would host. These crude animatics were created using SketchUp and exploring the tools in Twinmotion.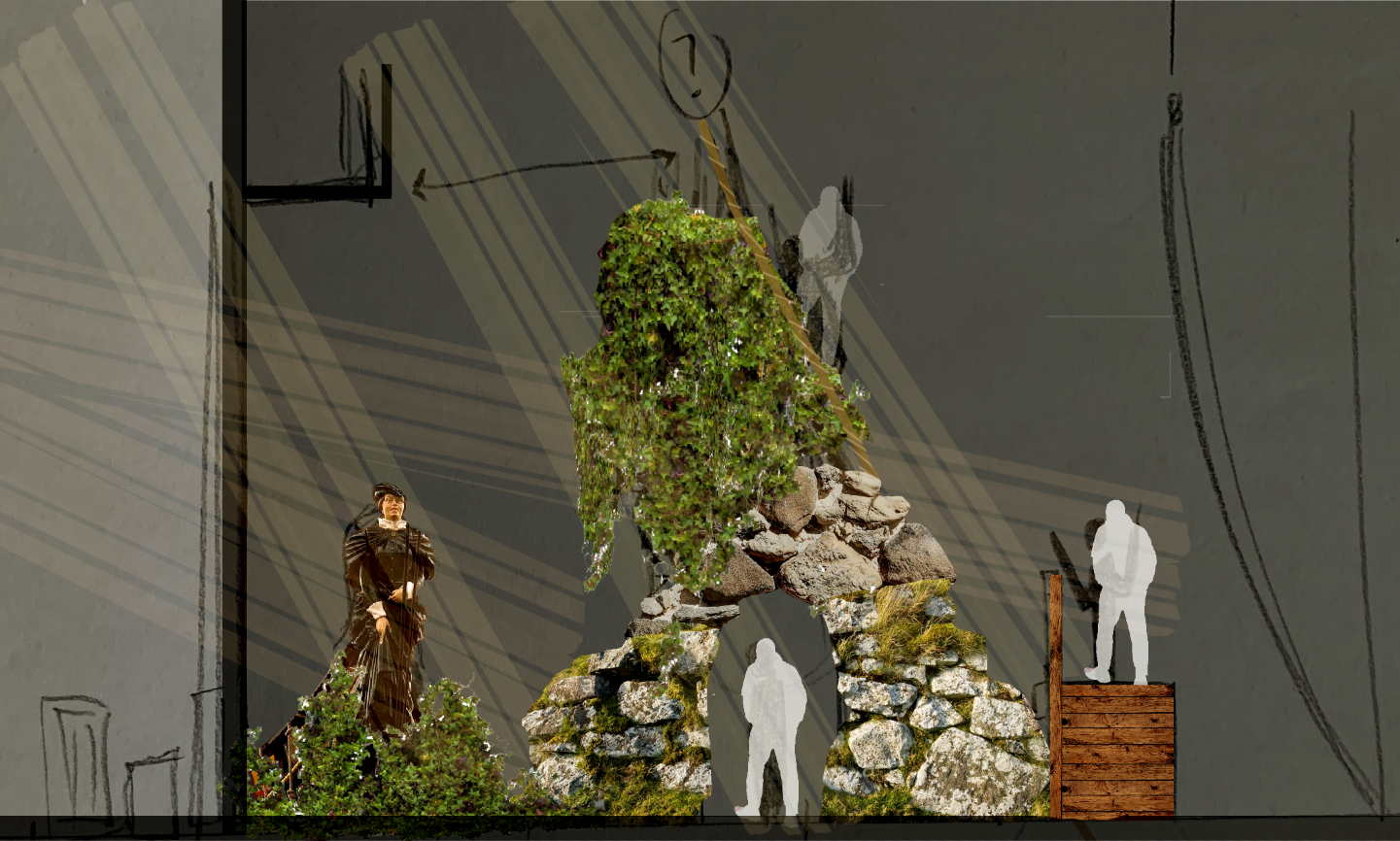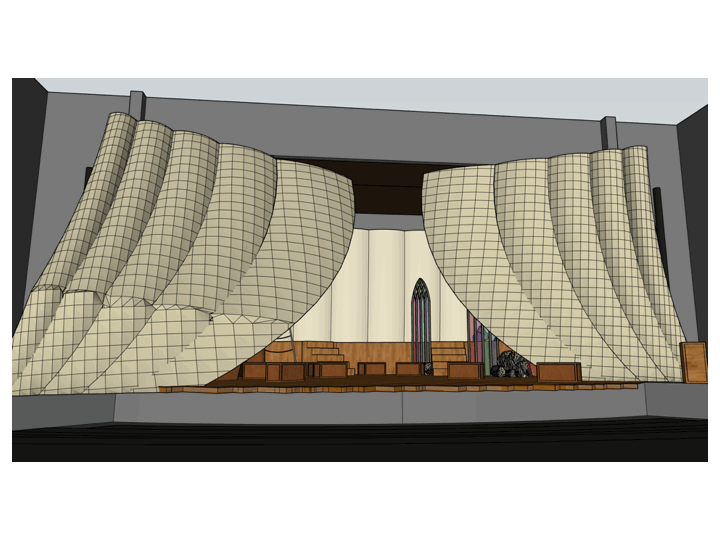 I started working on clever graphics that would be painted on our shipping crate set pieces. These graphics incorporated hidden names for the crew and referenced local history.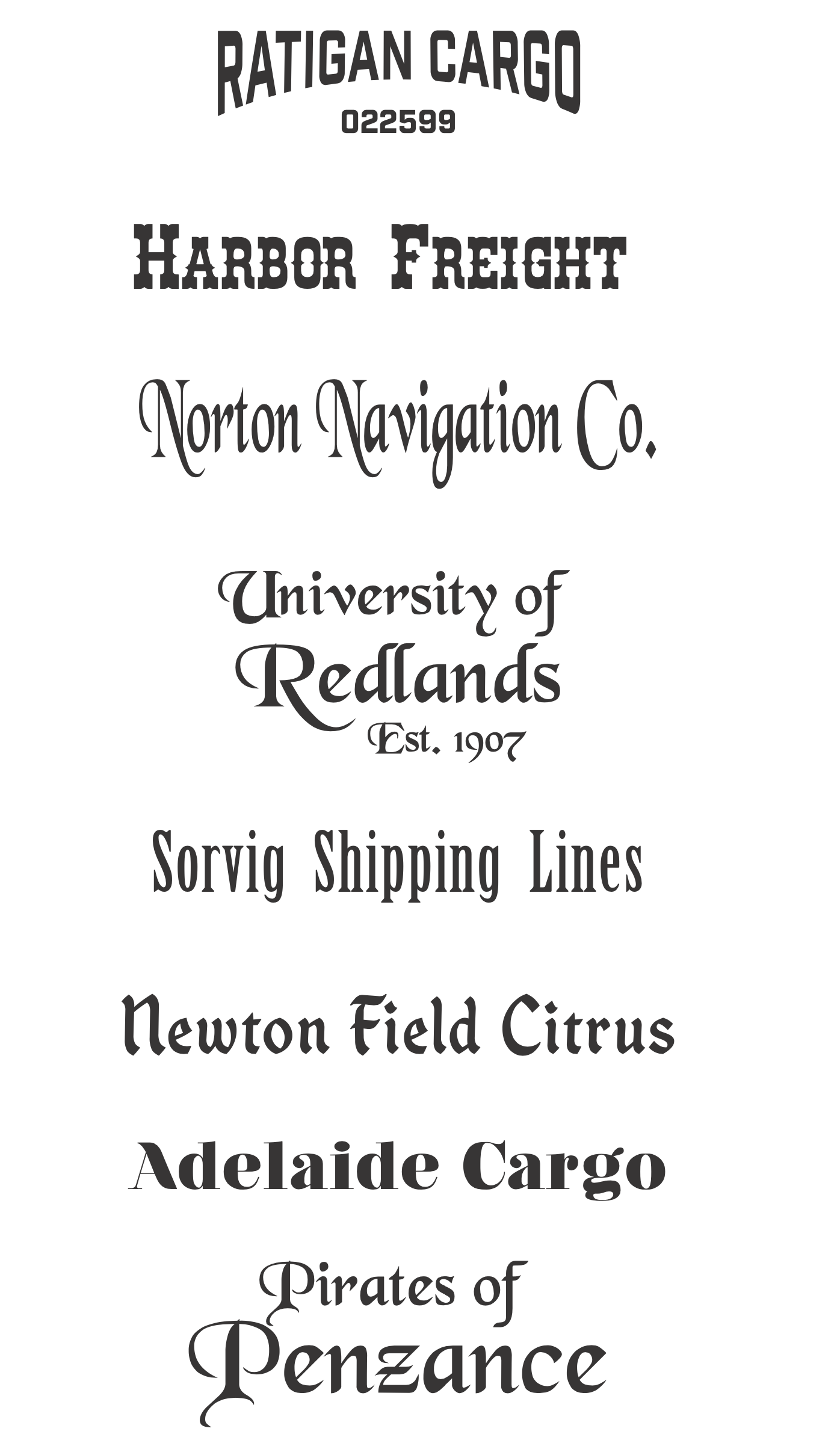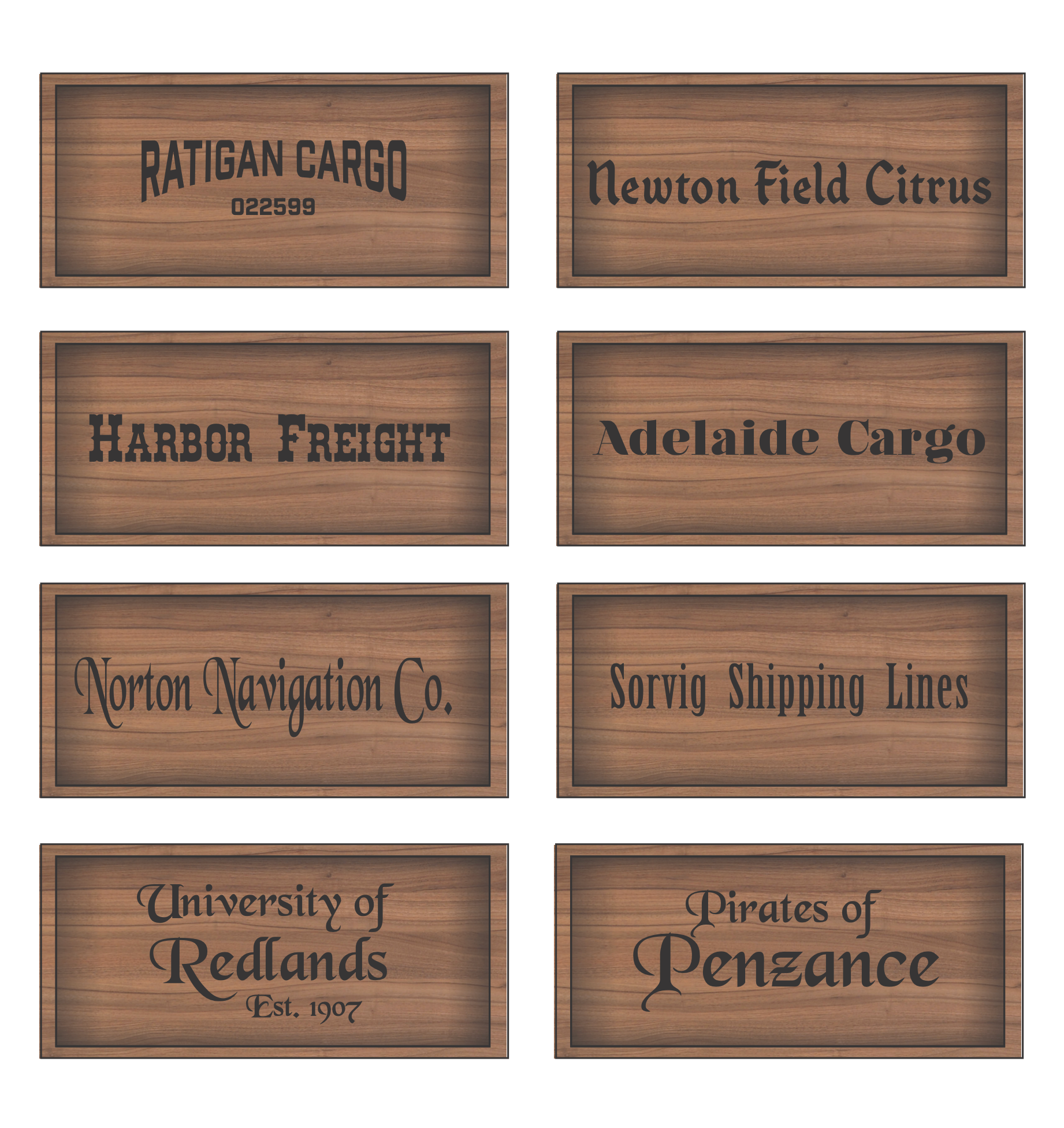 Once the design was locked down, I then created a polished SketchUp model. I exported a variety of views of the model to create EPS files in Illustrator and laser cut the scale model set pieces to create a 1/4 scale white model. After the design of the set was approved, we painted parts of the model for a presentation that would take place at the first rehearsal.