With the University of Redlands spring production of Pirates of Penzance canceled, the Theater Arts Department selected a replacement show, Proof. The entire show was student designed, I was the Scenic Designer and Art Director. Only 48 days were between the section of the show to the intended opening night. I created the initial concept for the set design in about a week and created the following documents in SketchUp, Enscape, Layout and Photoshop seen here. Unfortunately, the spread of COVID 19  prevented the show from opening as planned. With an unfinished set and a show that never had technical rehearsals, the show was performed to a small audience once on March 16th. 
SketchUp, Layout, Enscape, Photoshop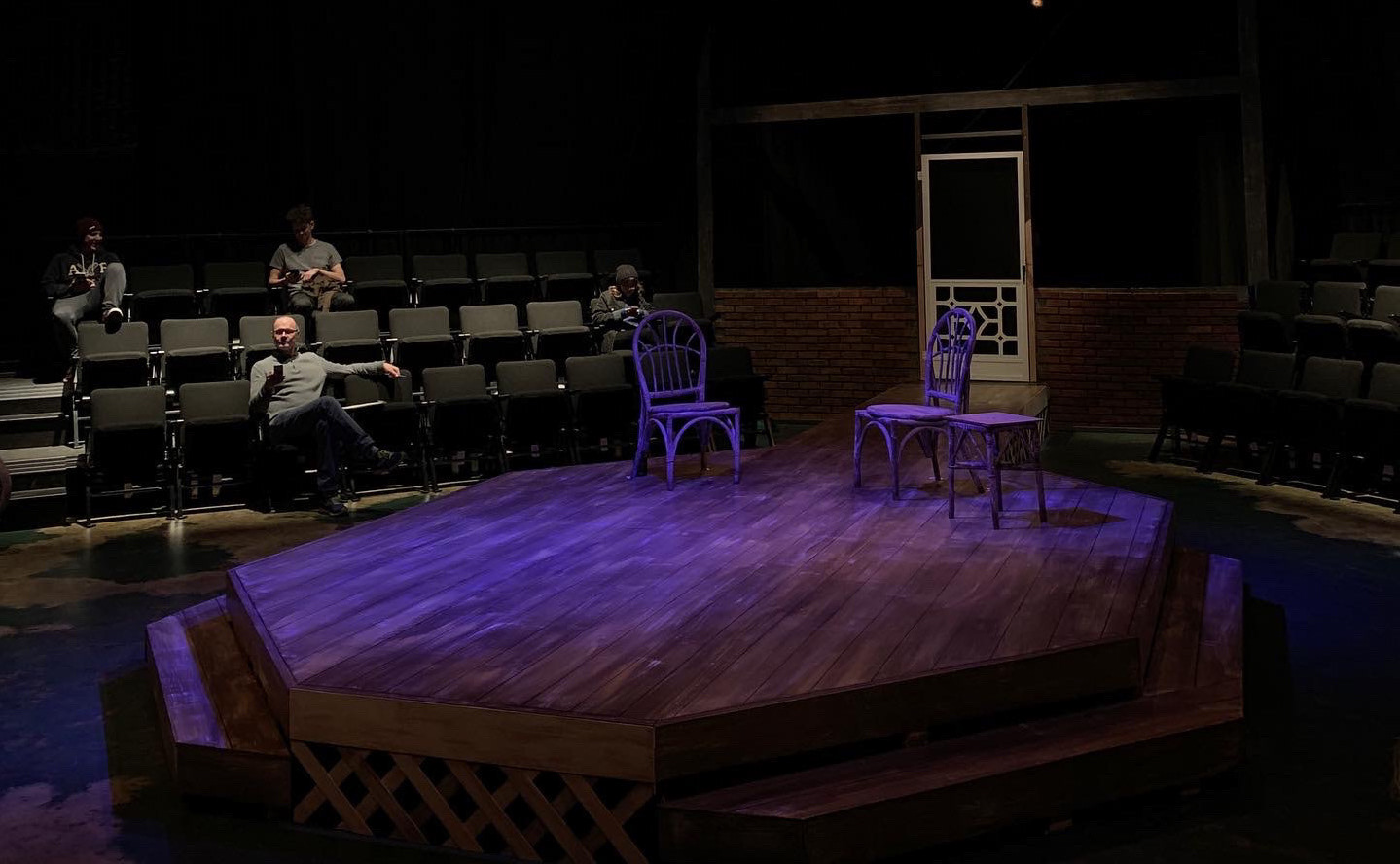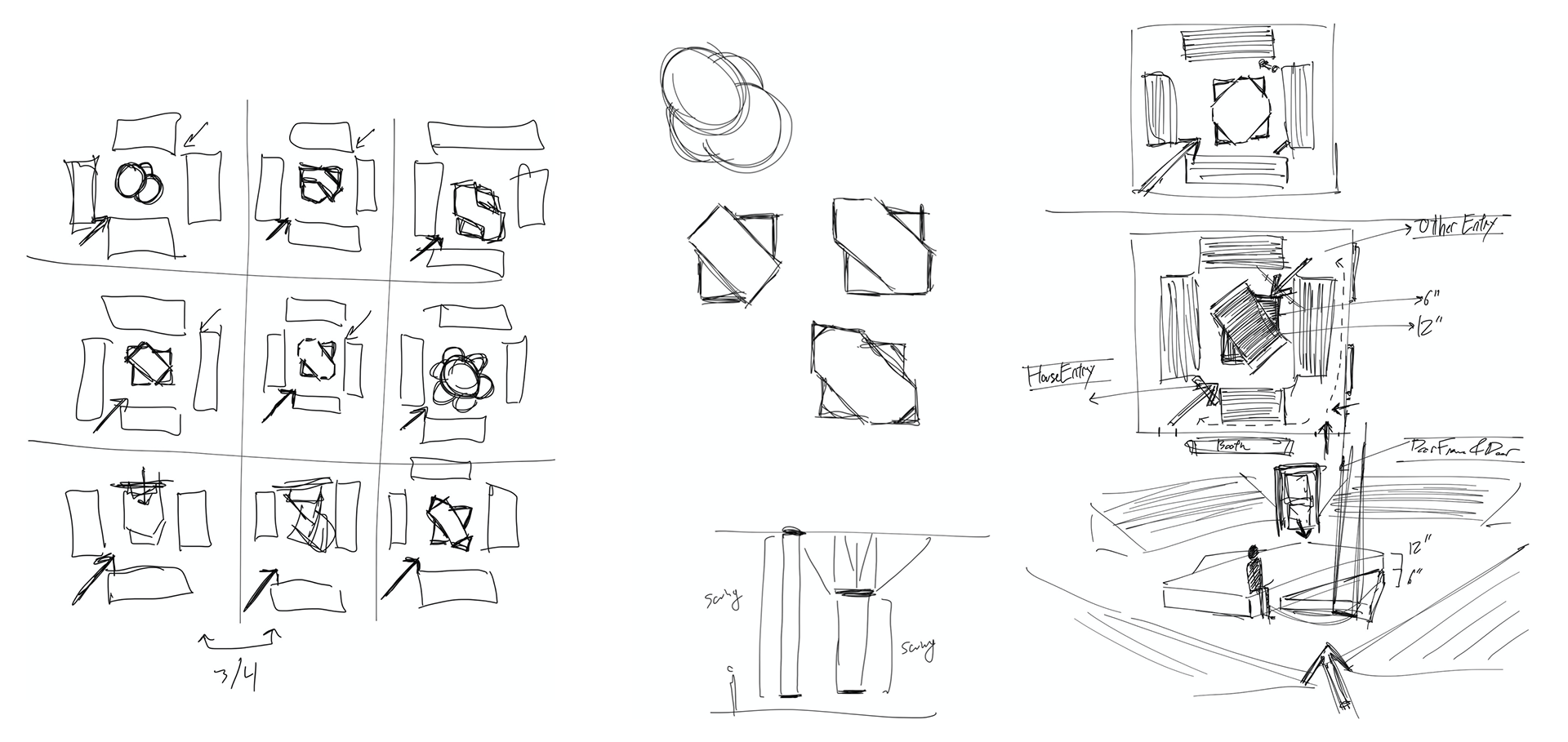 Initial concept and layout sketches exploring how to implement a theater in the round show.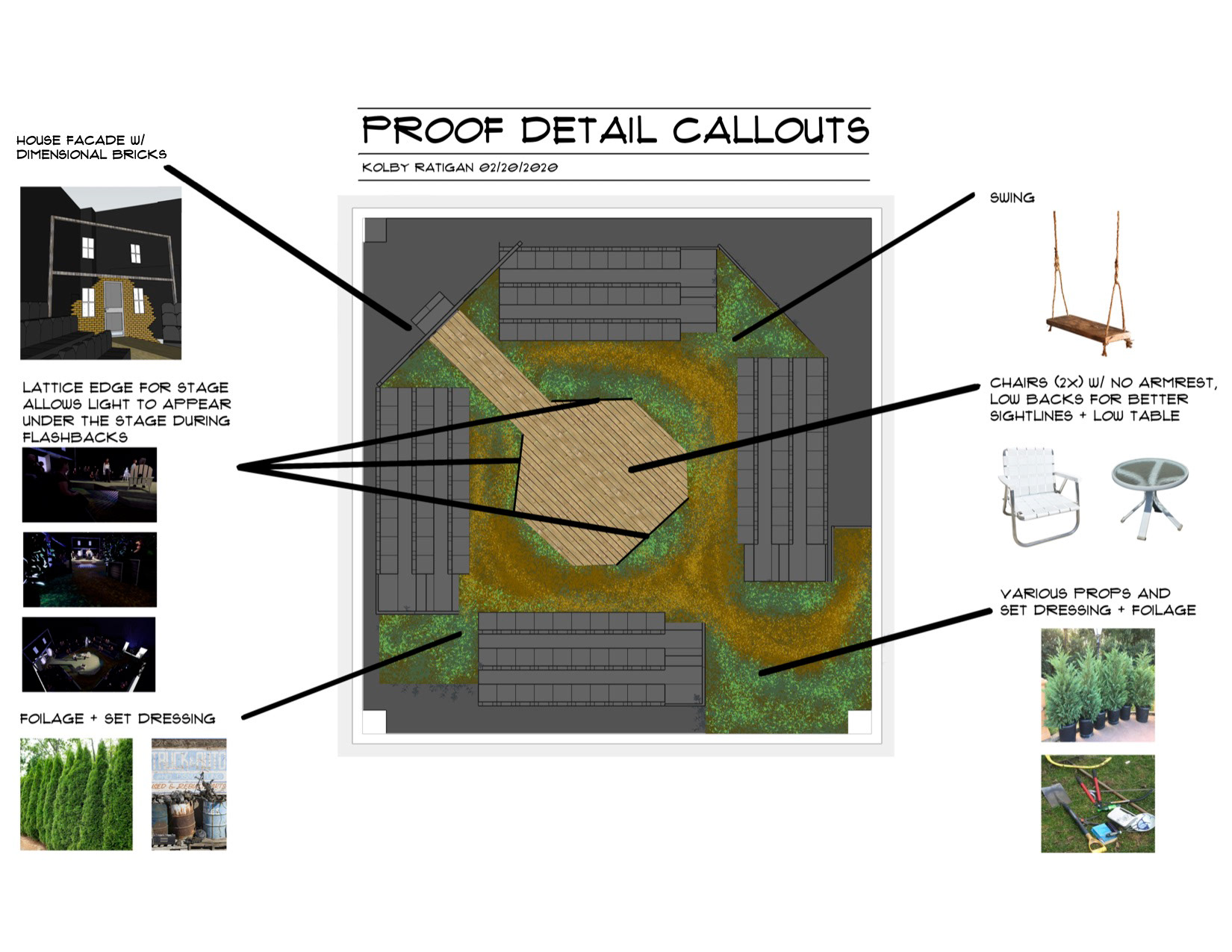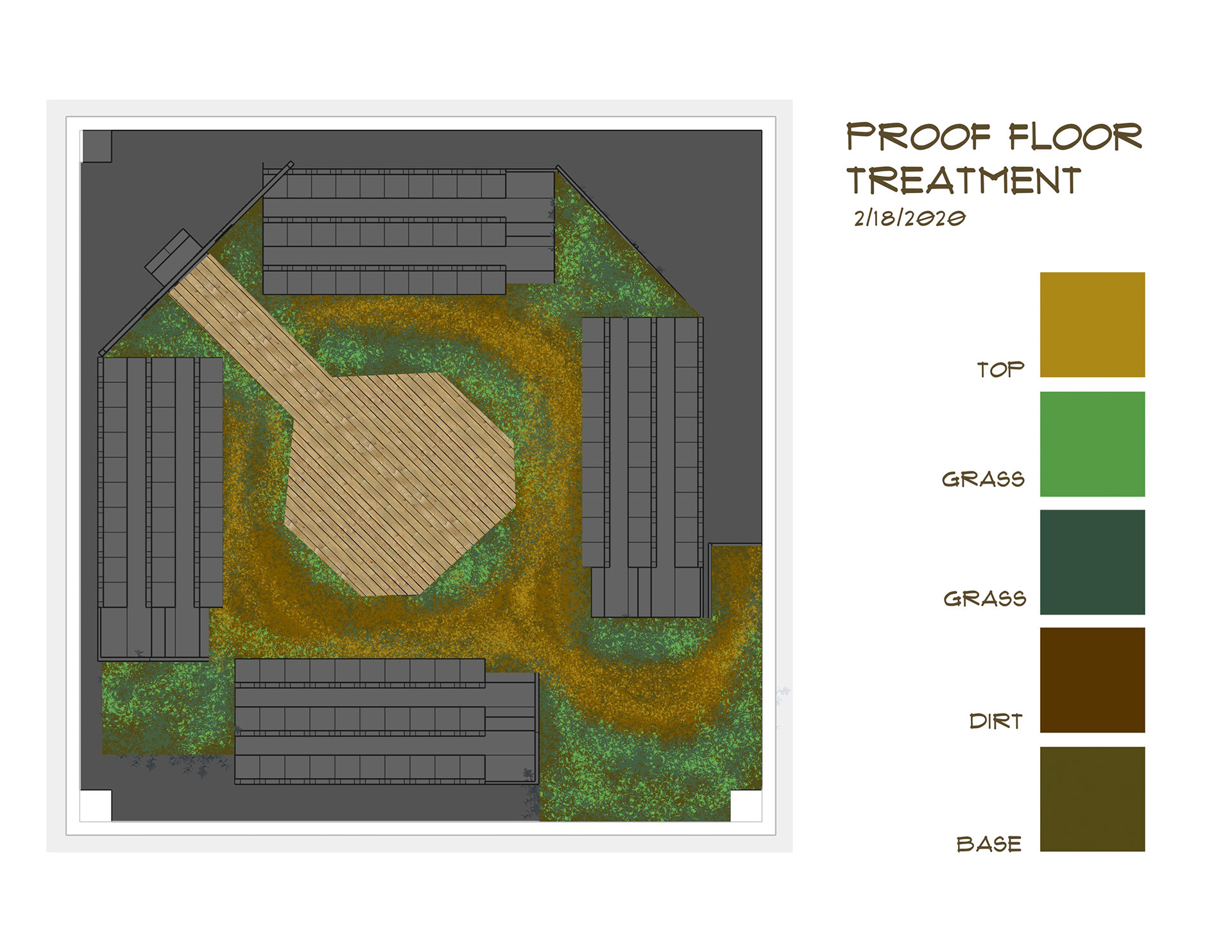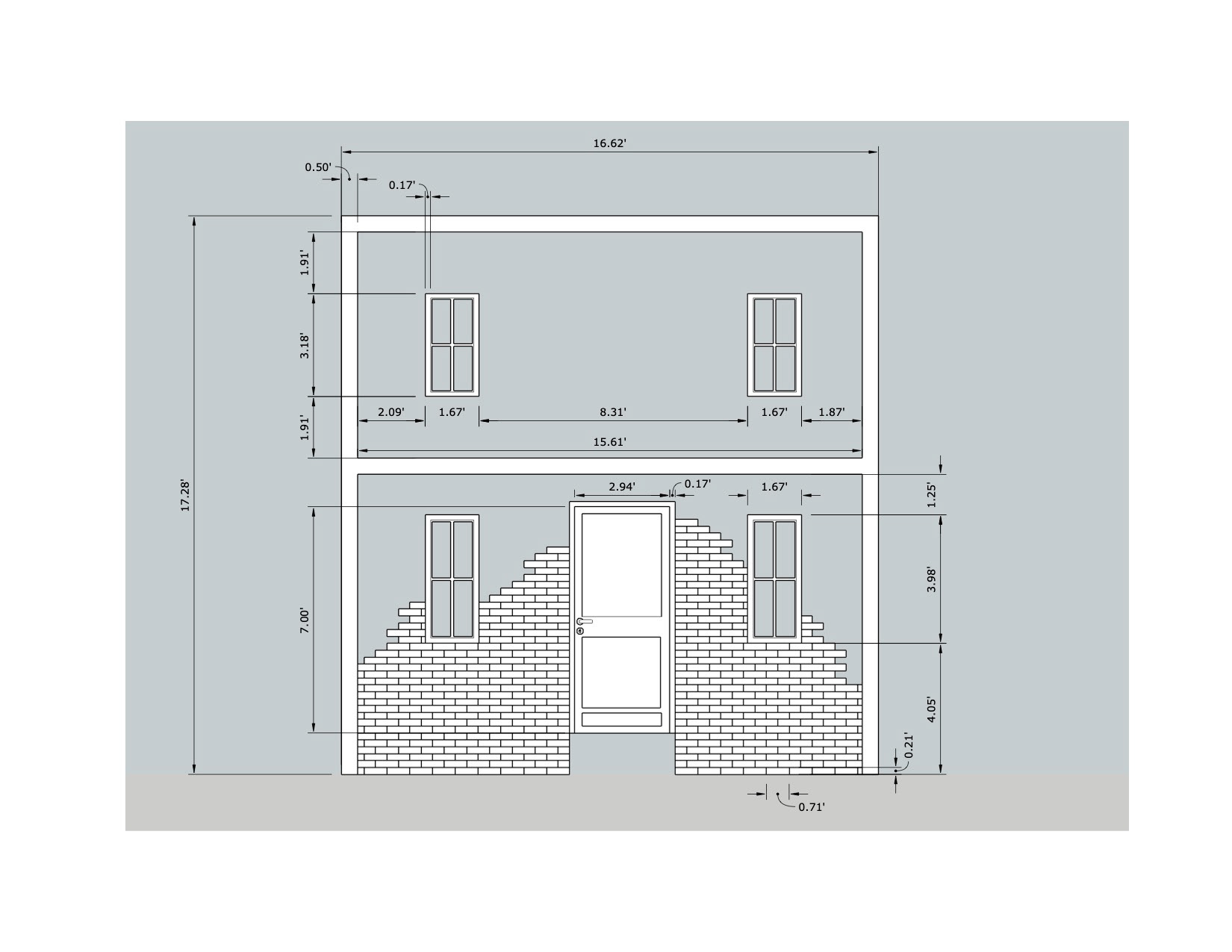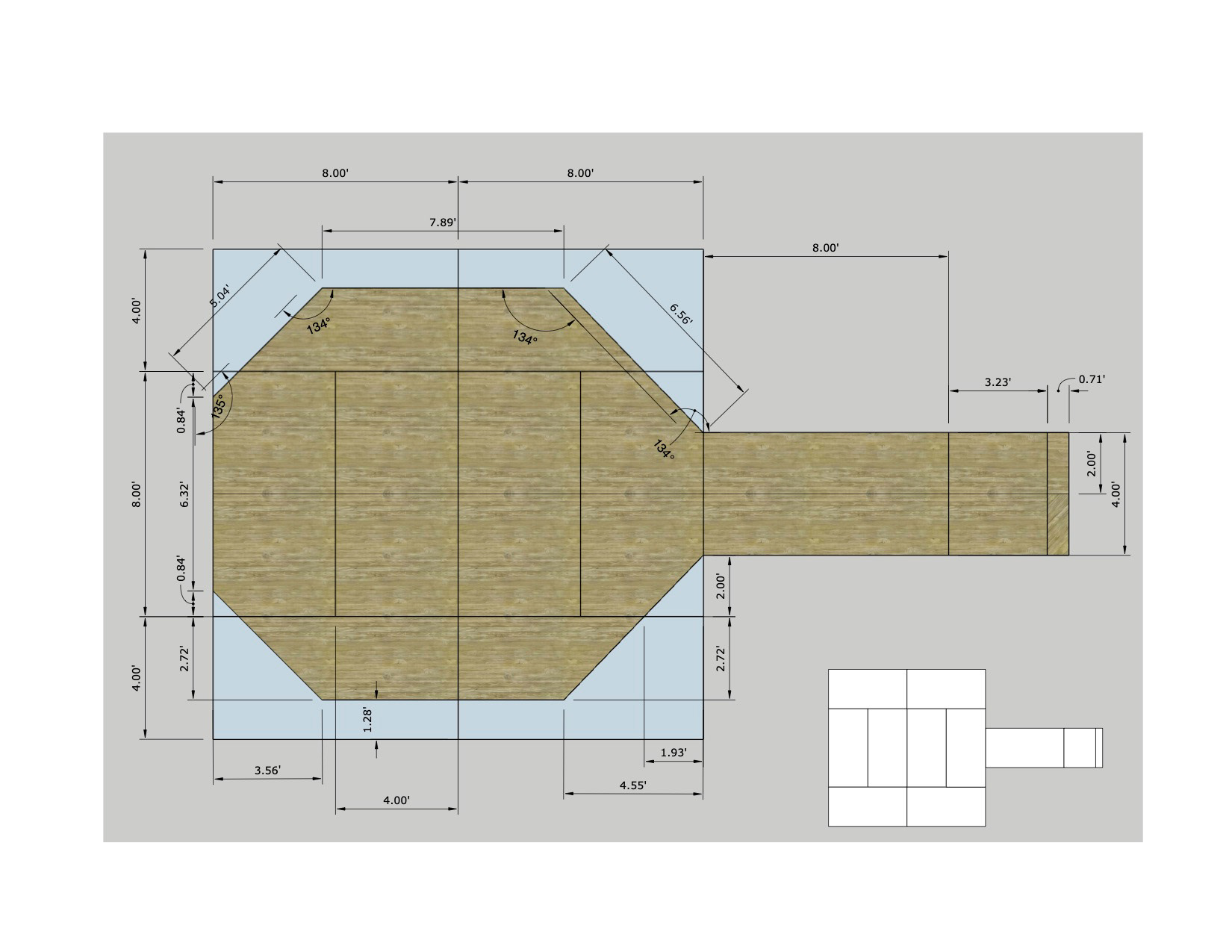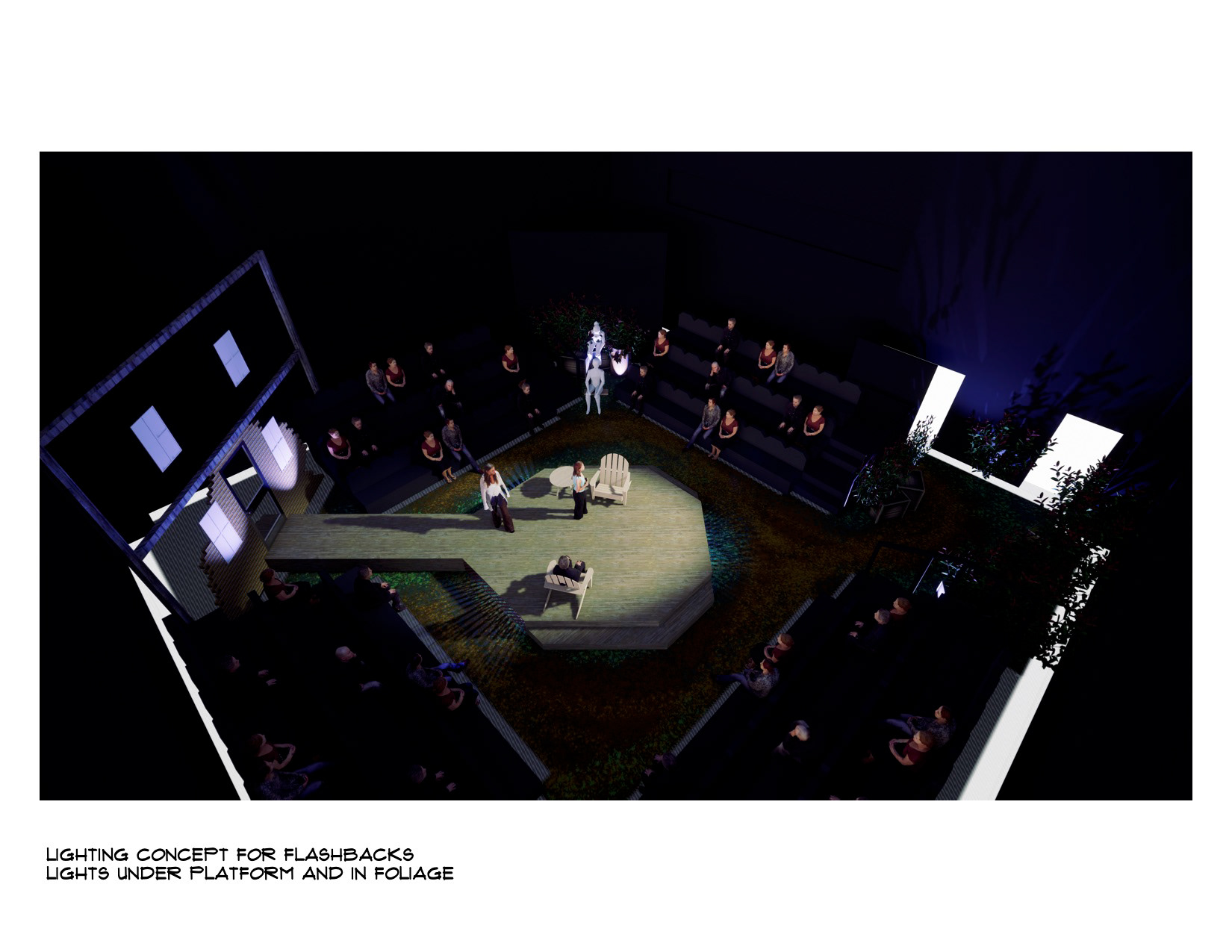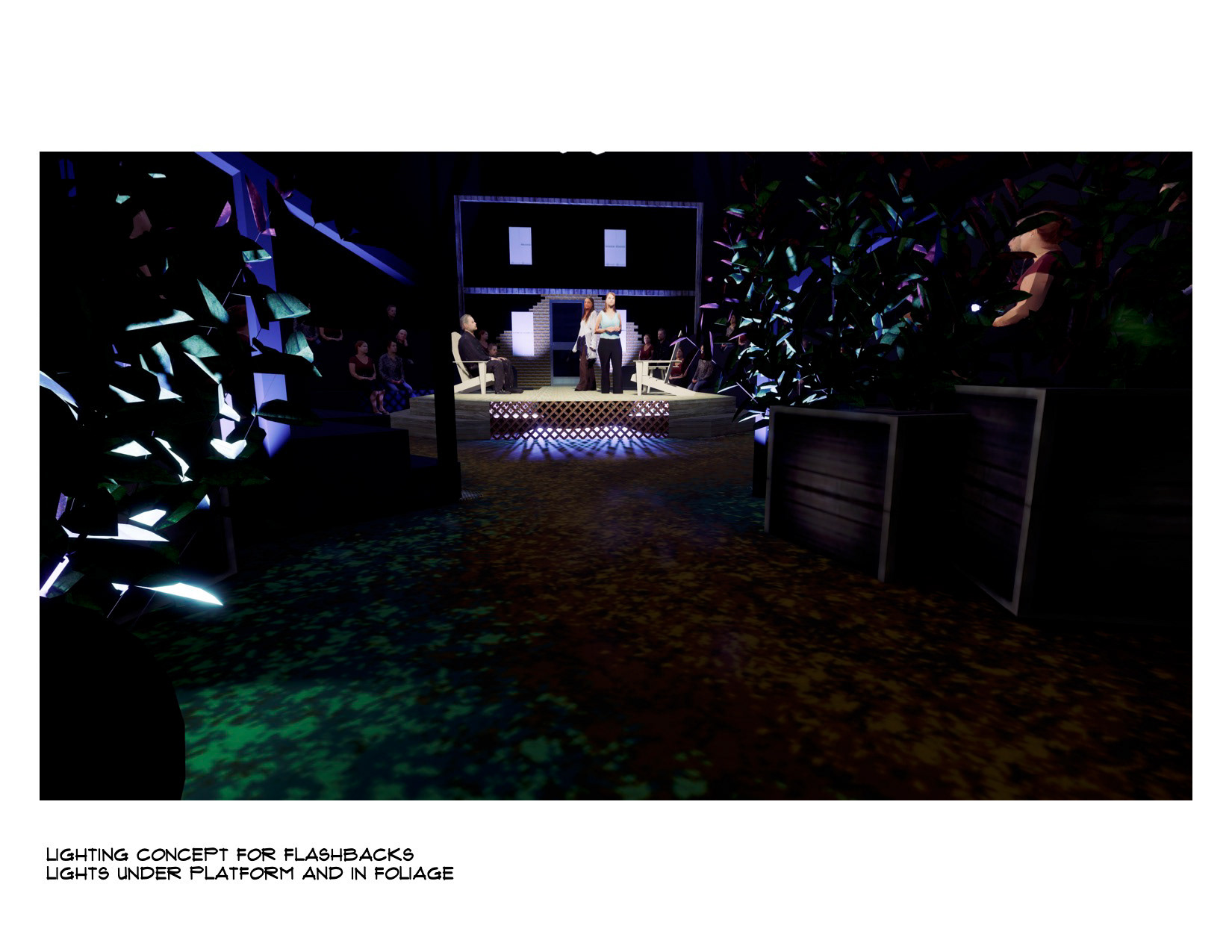 The set as it was still being fabricated when the impromptu performance on March 16th took place.