-Current Work In Progress-
Tiki Grotto is a slow moving boat ride taking you on an adventure thru the mysterious caverns and quaint villages surrounding a dormant volcanic island in the South Pacific. Blending the architectural styles of Mid-Century and Polynesian locals, Tiki Grotto will be a unique and timeless combination of attractions, swanky rotating lounges and relaxing outdoor dinning.
I am in the concept phases of this project. I am currently working on the story treatment and will be modeling the attraction in SketchUp, create show set documents, and render a ride thru animatic of the attraction.
Track layout for ground floor of attraction. Track taken from SketchUp model and placed in LayOut and Pages for annotations.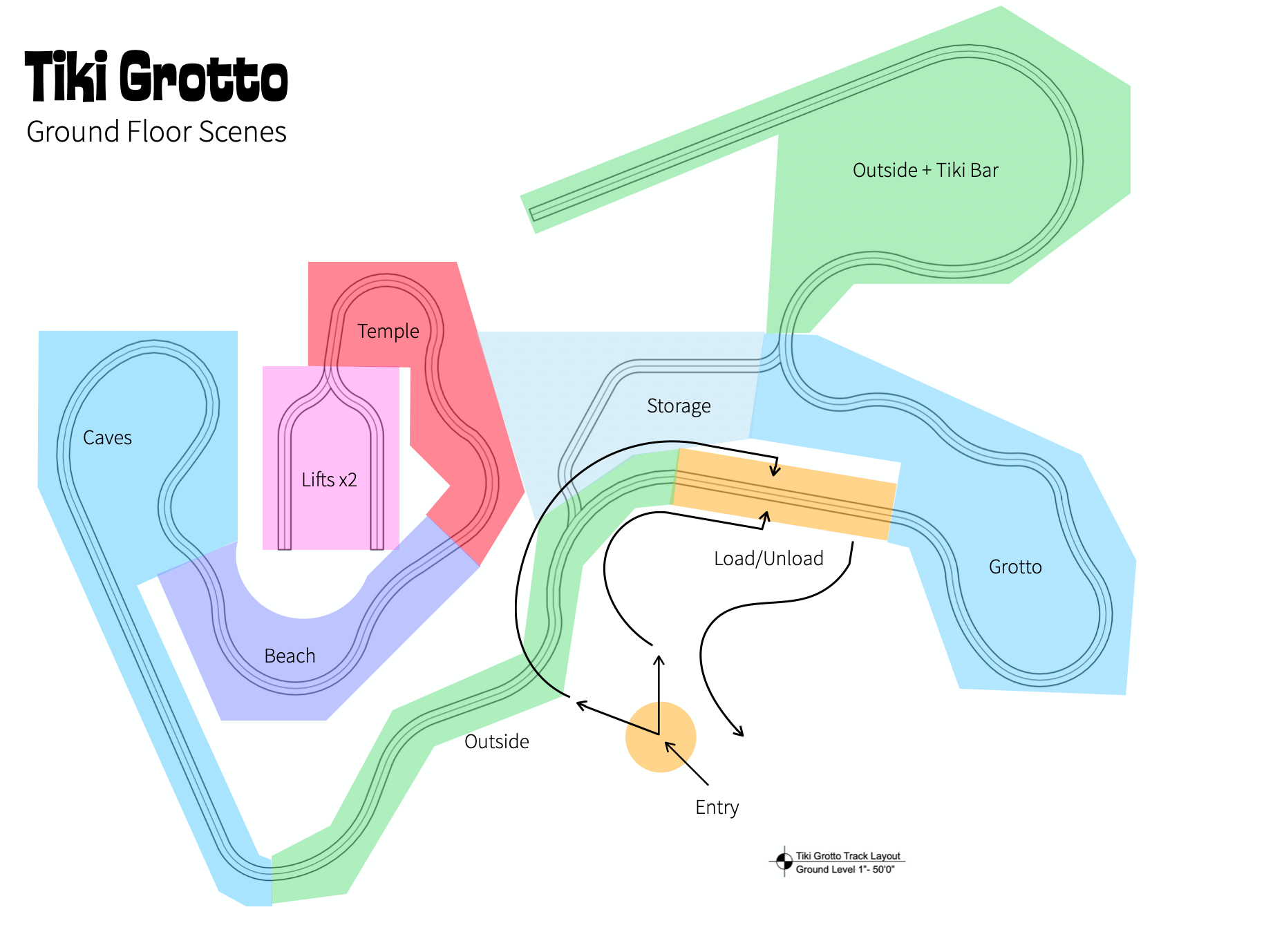 Various track layout studies.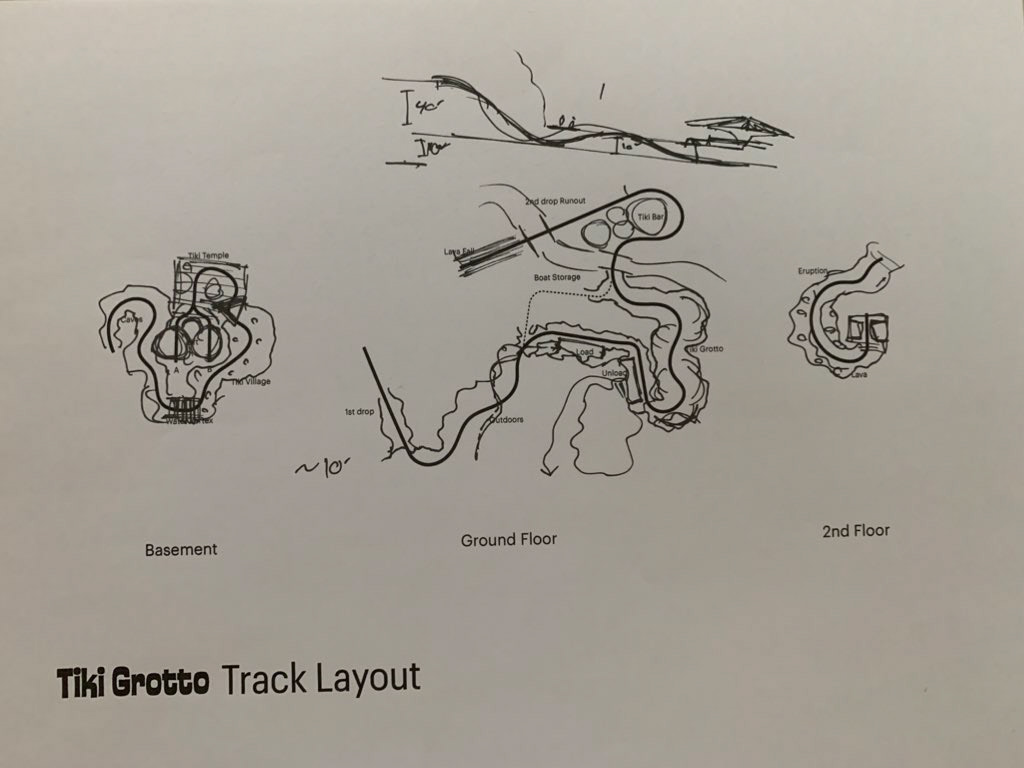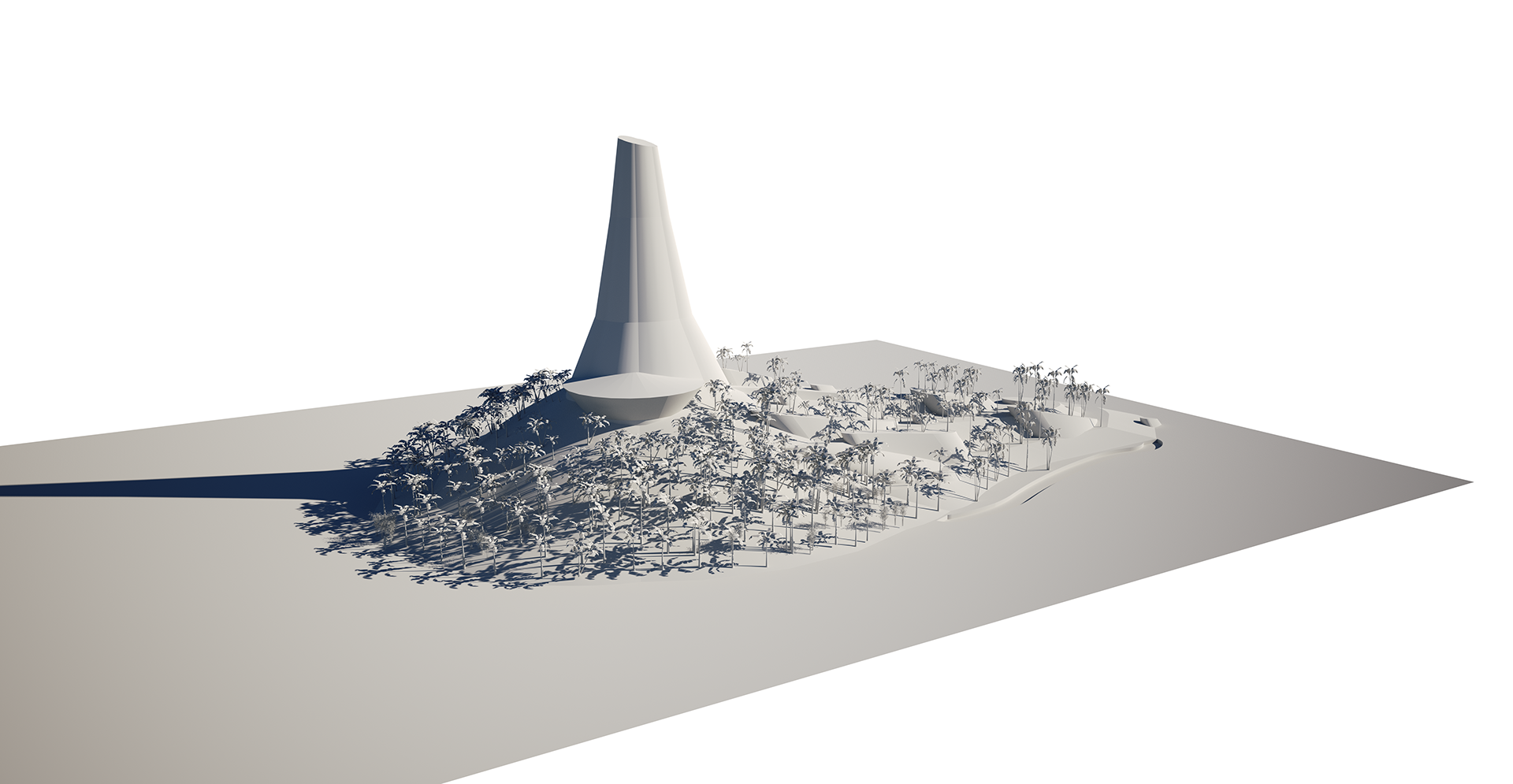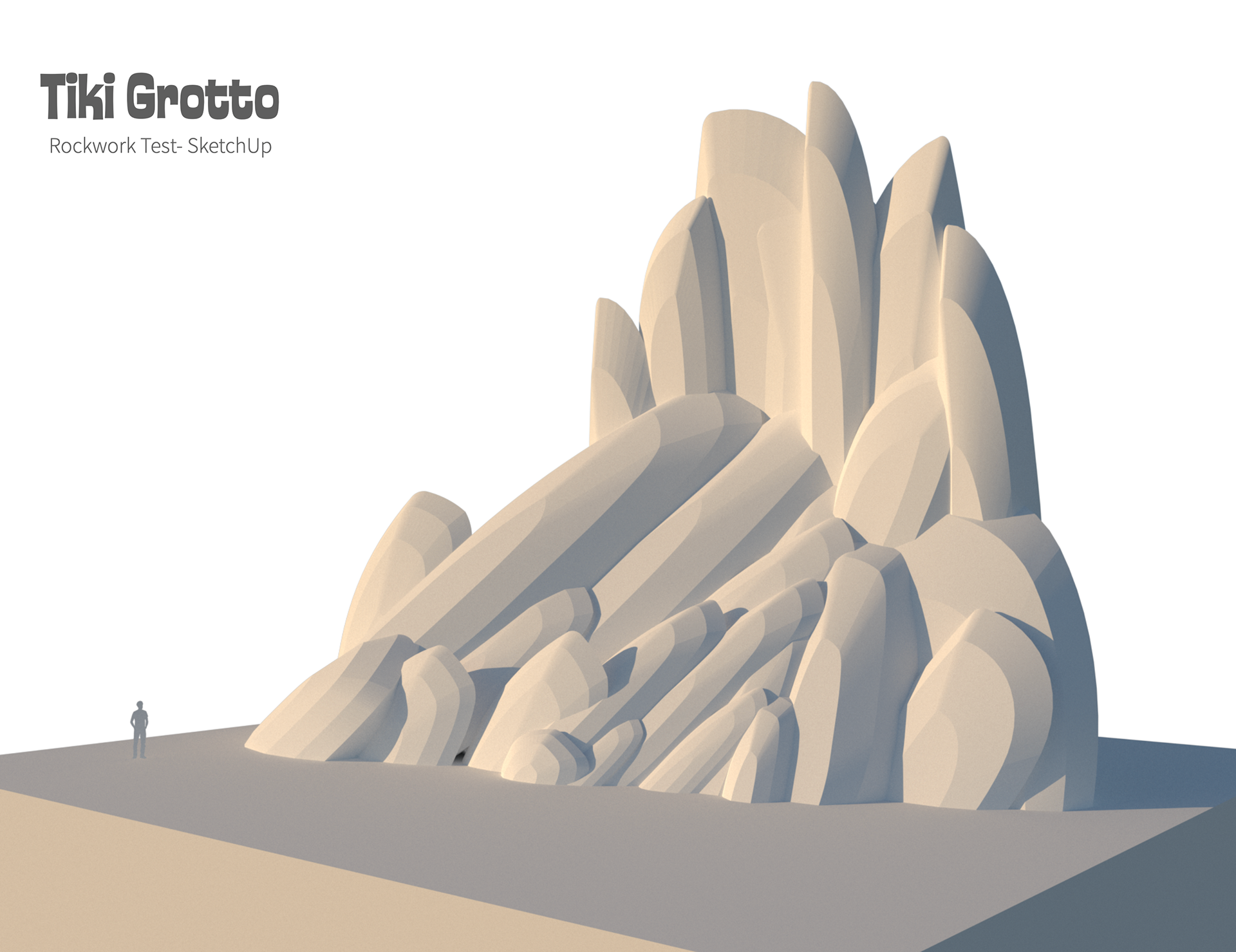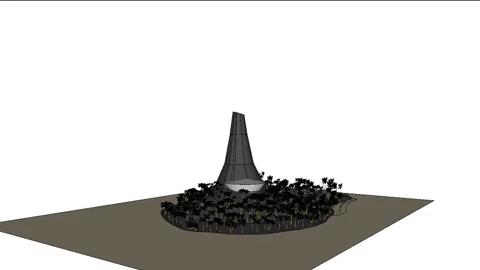 This shows some the design process I have taken on creating what will be the load/unload area for the attraction. Starting with sketches, I moved into a physical model made of bamboo. Then I took a photo of the model and photoshopped some lighting fixtures and details.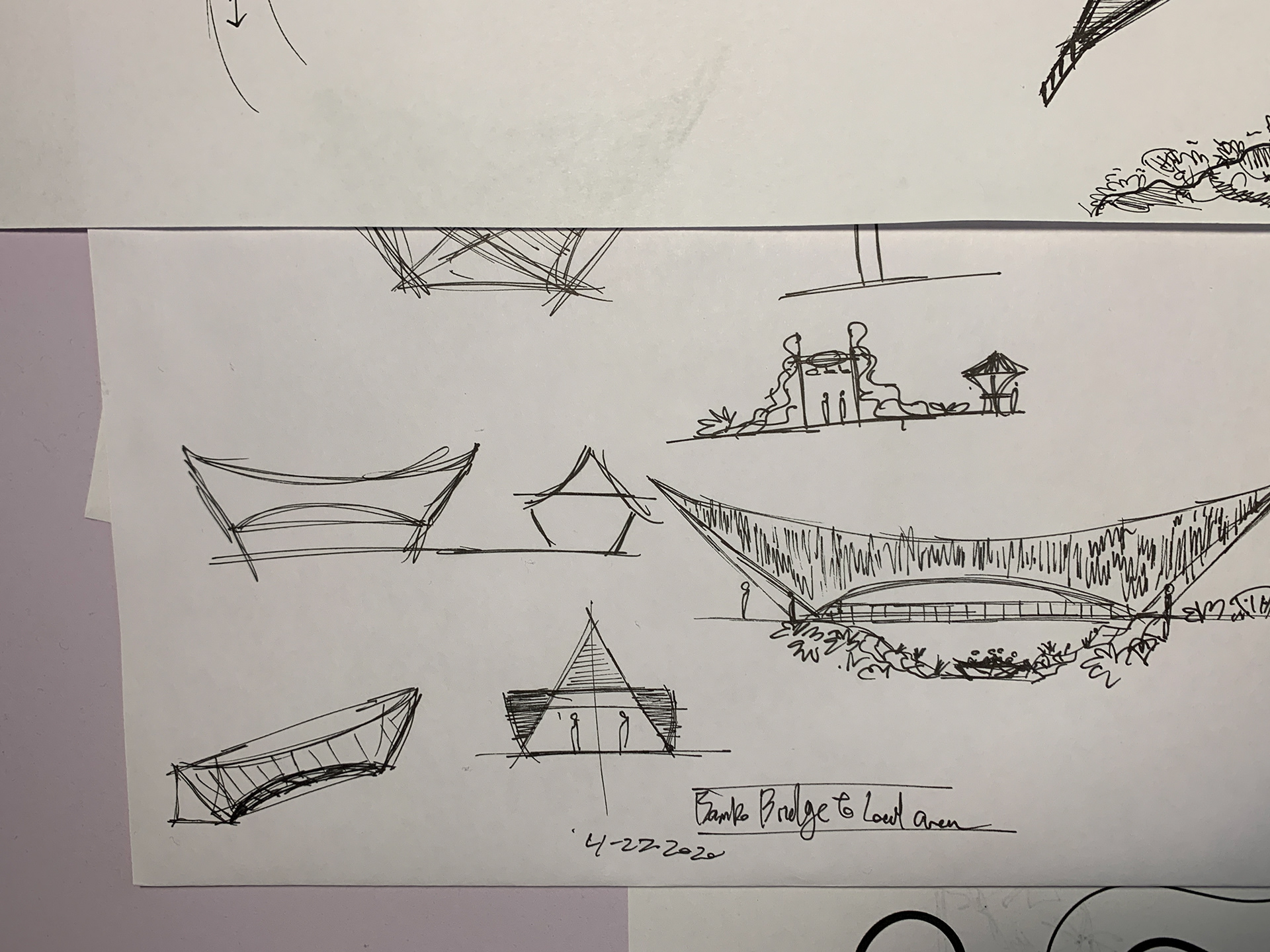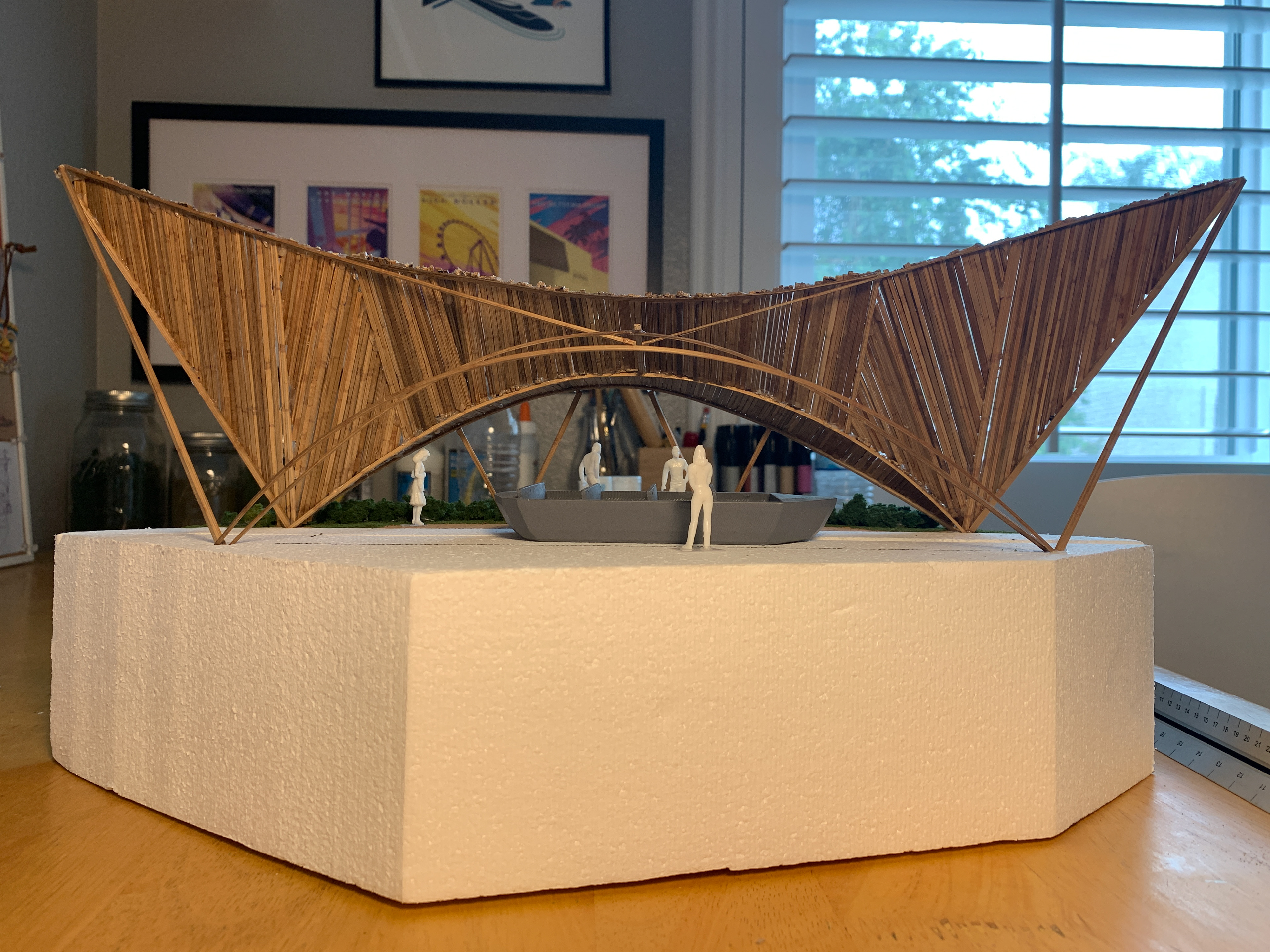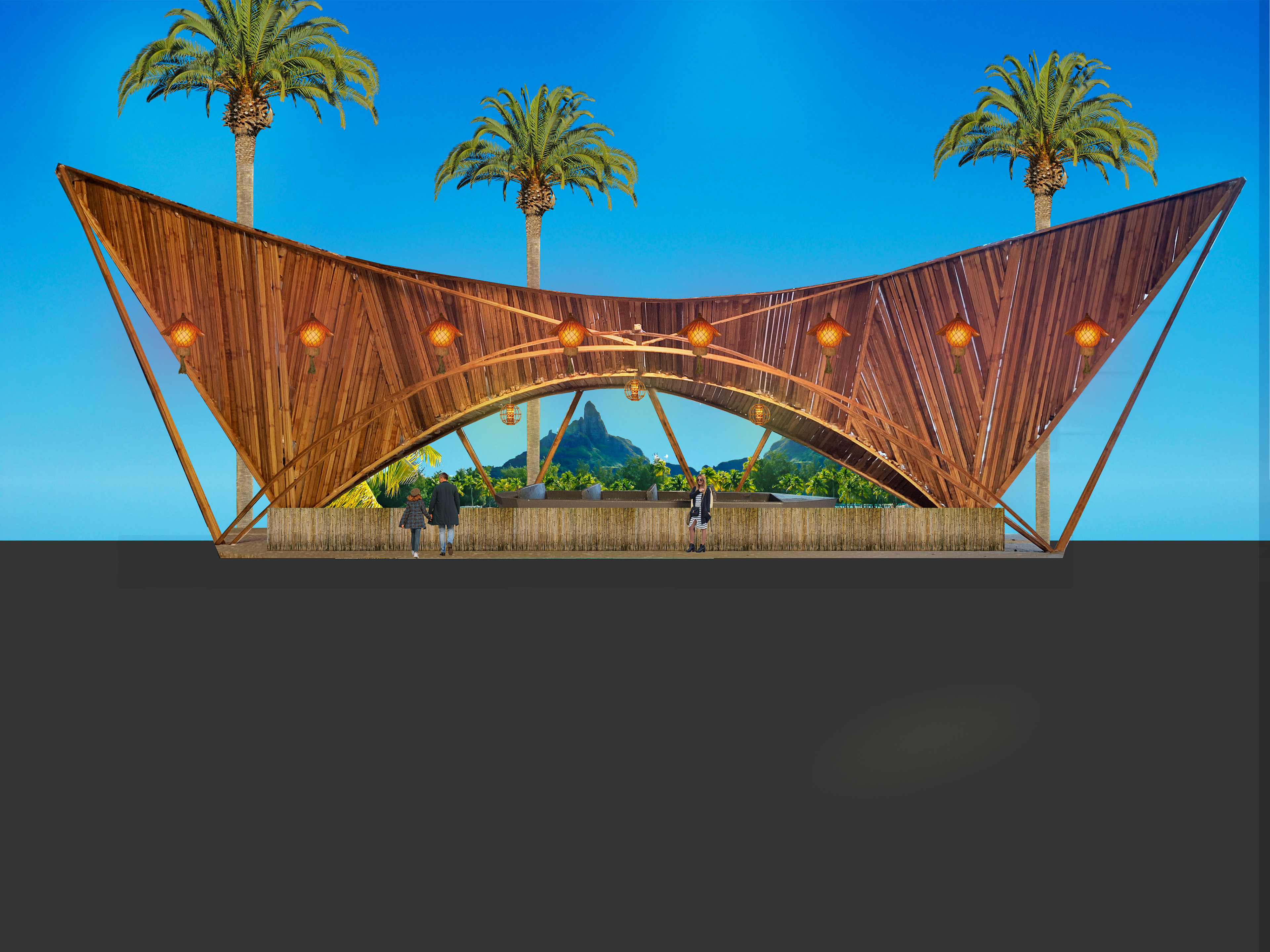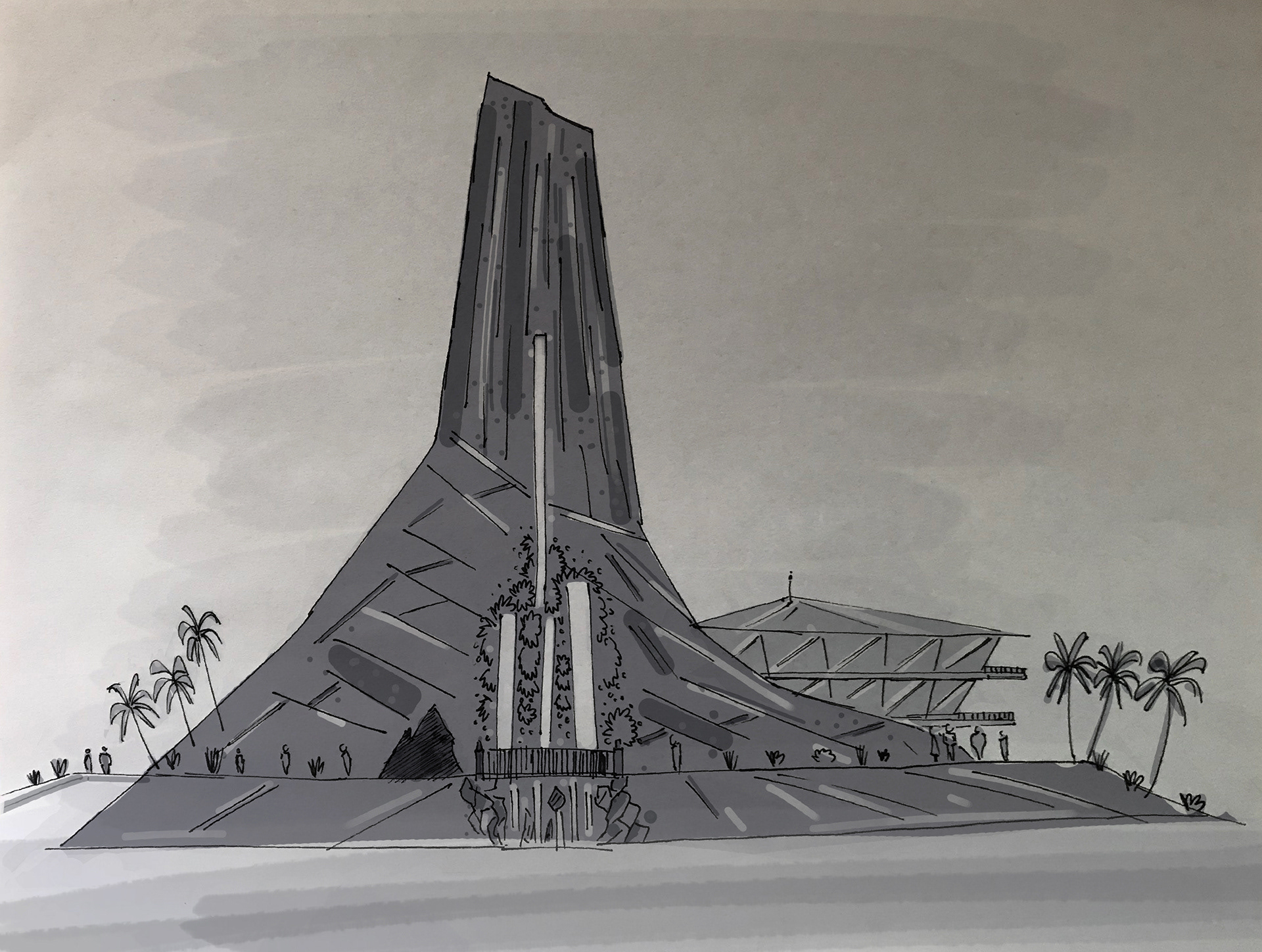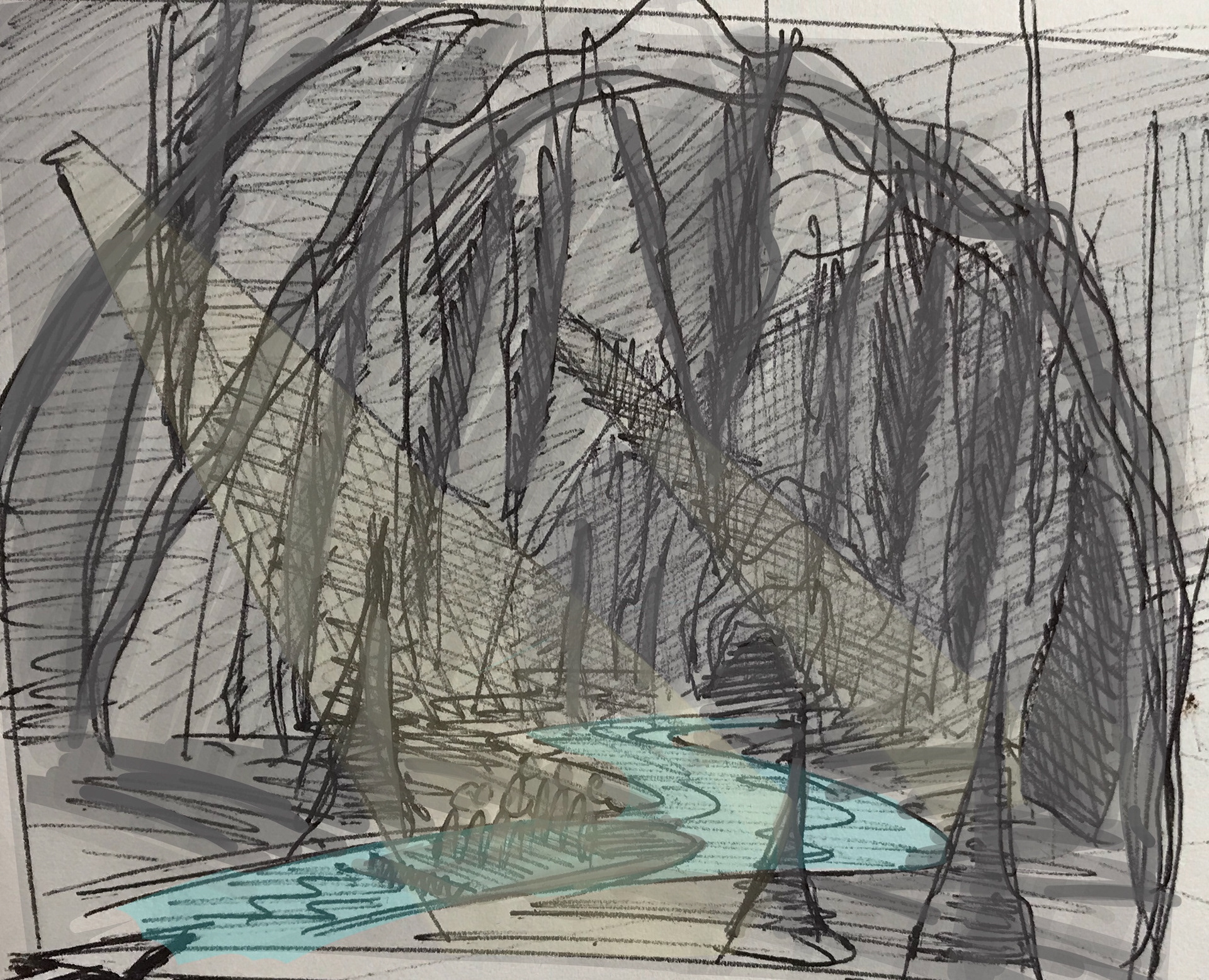 Cross section of the rotating restaurant nestled in the side of the mountain. Guests will travel up an elevator to reach the mid century lounge restaurant providing a birds nest view of the area.