Current Work In Progress - Senior Project
​​​​​​​
Tiki Grotto is a slow moving boat ride taking you on an adventure thru the mysterious caverns and quaint villages surrounding a dormant volcanic island in the South Pacific. Blending the architectural styles of Mid-Century and Polynesian locals, Tiki Grotto will be a unique and timeless combination of attractions, swanky rotating lounges and relaxing outdoor dinning.
I am in the concept phase of this project. I am currently working on the story treatment and will be modeling the attraction in SketchUp, create show set documents, and a ride thru animatic.
SketchUp, LayOut, Enscape, Photoshop, AutoCAD
Current track layout and various reference images for scenes in the attraction.

Various track layout studies.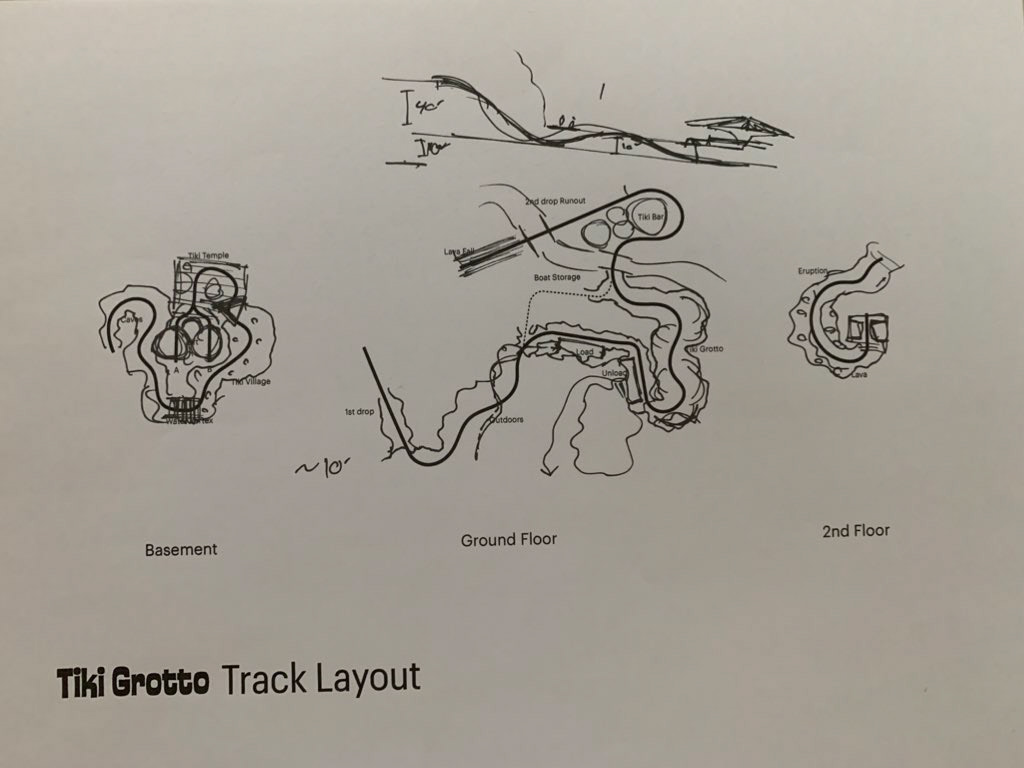 Work in progress 
renders
 of ride complex without show building.